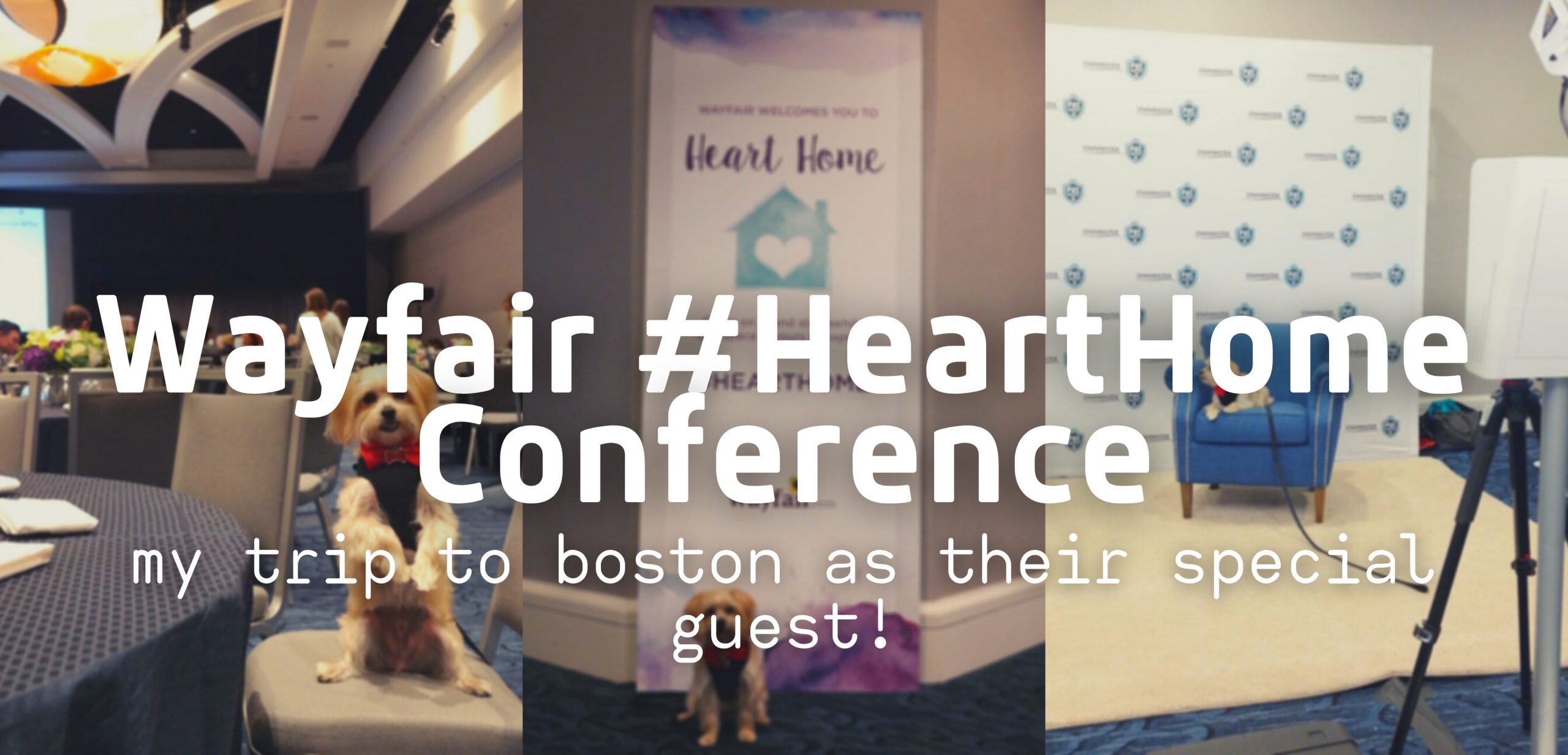 Rambo's Trip to the Wayfair Heart Home Conference
i just got back from my trip to boston for the wayfair heart home conference!
last month they invited me to fly up to be one of two furry special guests that would appear at the event. the plan: hang out at the stainmaster photobooth and take pictures with people all day! now if that doesn't sound awesome, i don't know what does. so of course i said YES!
we left for the airport on thursday after lunch. i was nervous, because i kept feeling like i forgot to pack something important, but as long as i knew my teddy bear and bacon treats were in our suitcase, i was good to go 🙂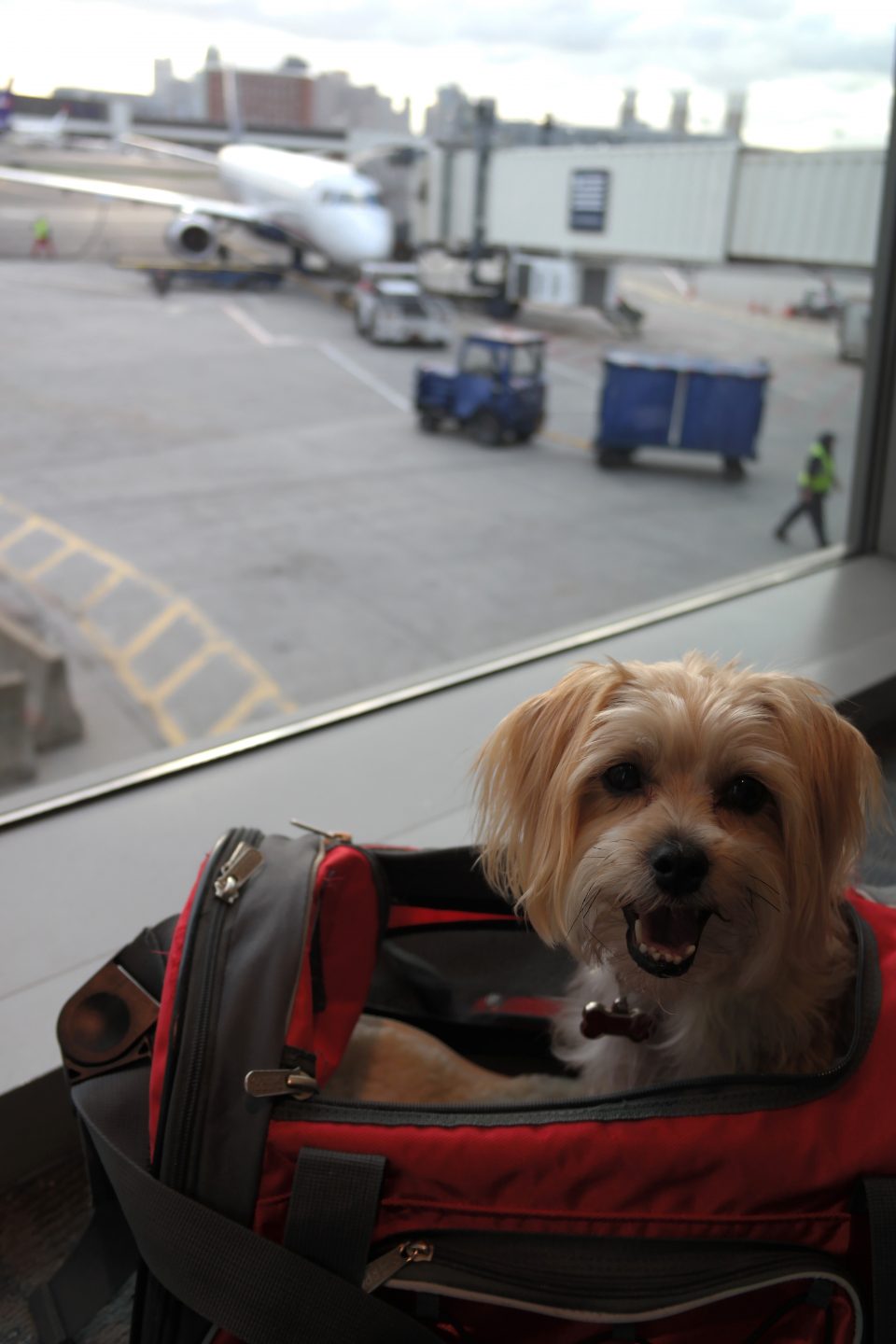 the plane ride was long, and i had to stay in my carrier the whole time.
when we touched down in boston, we took a cab (my first cab ride ever!) to our hotel…
which turned out to be SUPER fancy!
even though the bed was super comfy, i had a hard time sleeping because i was so excited to go to the conference the next day. 🙂 we got up really early on friday morning, packed up our stuff (well, the human packed up, i sat on the bed watching CNN like a miniature puppy-prince) and headed over to the conference.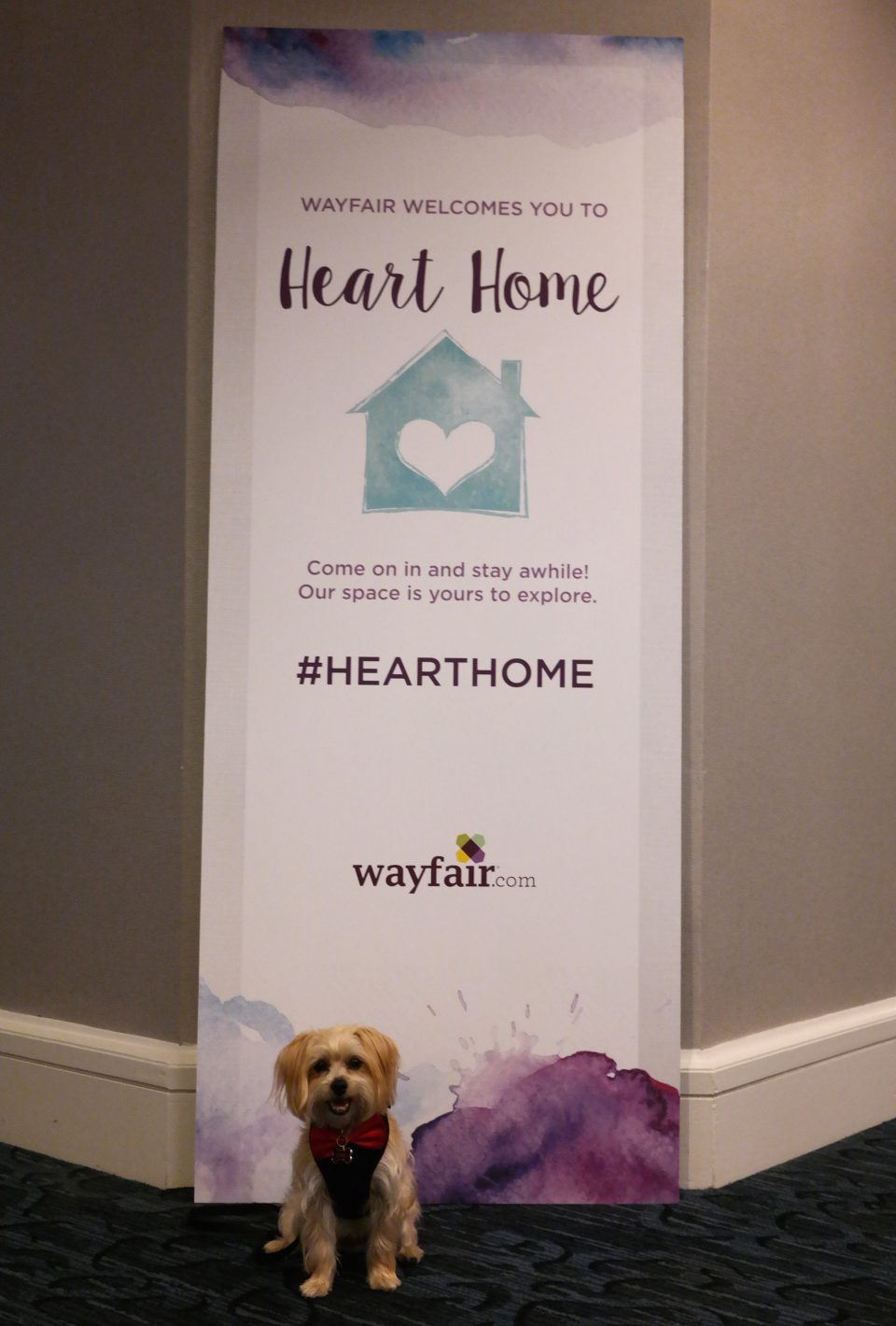 i settled in right away at the stainmaster booth, which didn't look like a booth at all. they had cozy carpet and snuggly arm chairs, and even a dog bed just for me!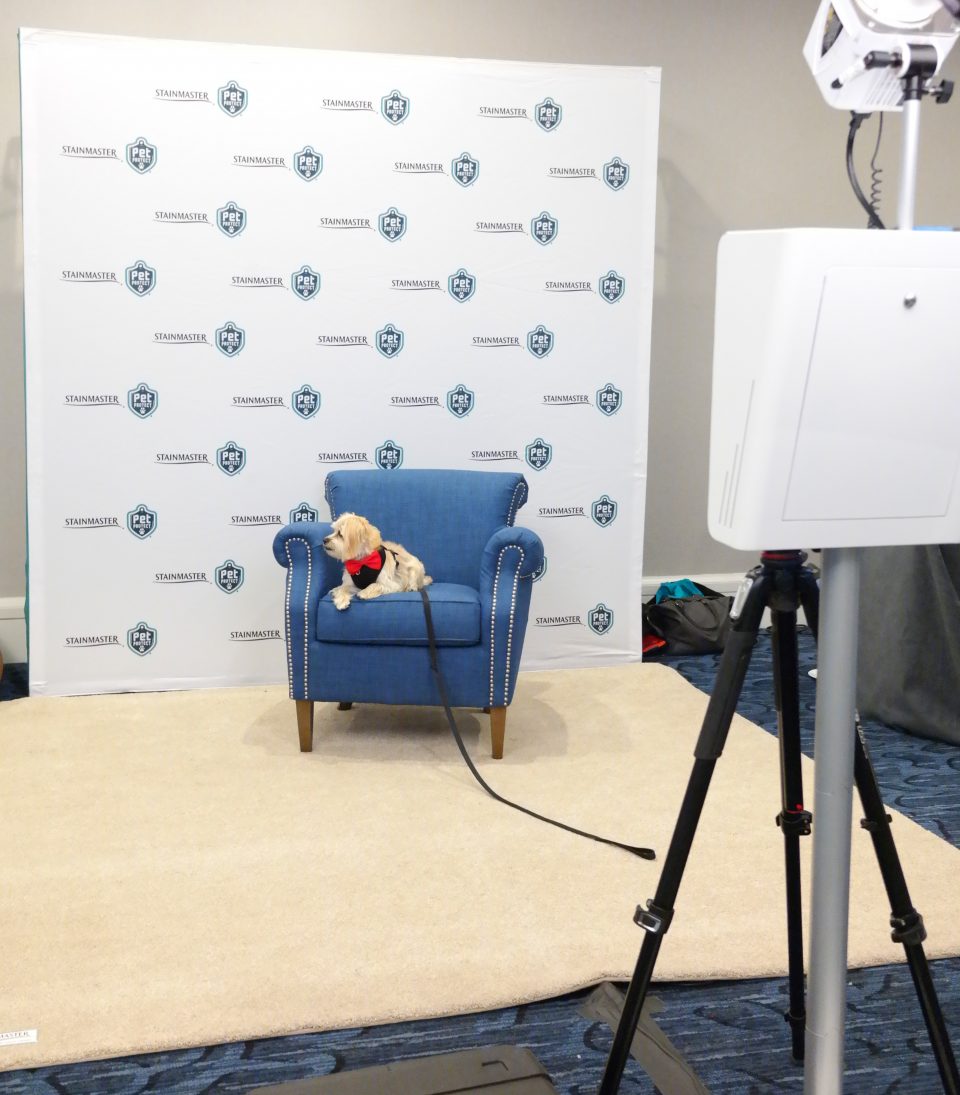 this was wayfair's first ever #HeartHome conference, so i was pretty excited they asked little ol' me to attend as one of their featured fancy-pants guests 🙂
i spent the day meeting and greeting – and meeting and greeting some more – and taking pictures with all the nice humans attending the event.
then, my buddy manny the frenchie (he's like, REALLY famous!) showed up. luckily we got along great!
hanging out with manny, plus all the special attention, made me feel like a REAL celebrity!
but after a few hours, i started to get tired.
i was still having fun, but meeting and greeting and smiling for the camera all day is hard work.
at the end of the day, i was ready to curl up on the floor (or a chair) and take a nap…
…but i perked up when the human told me that the GRANDHUMANS were coming to pick us up so we could spend the weekend with them! it was a long drive, but i slept in the car while getting petted by grandma human. the perfect end to a very perfect day!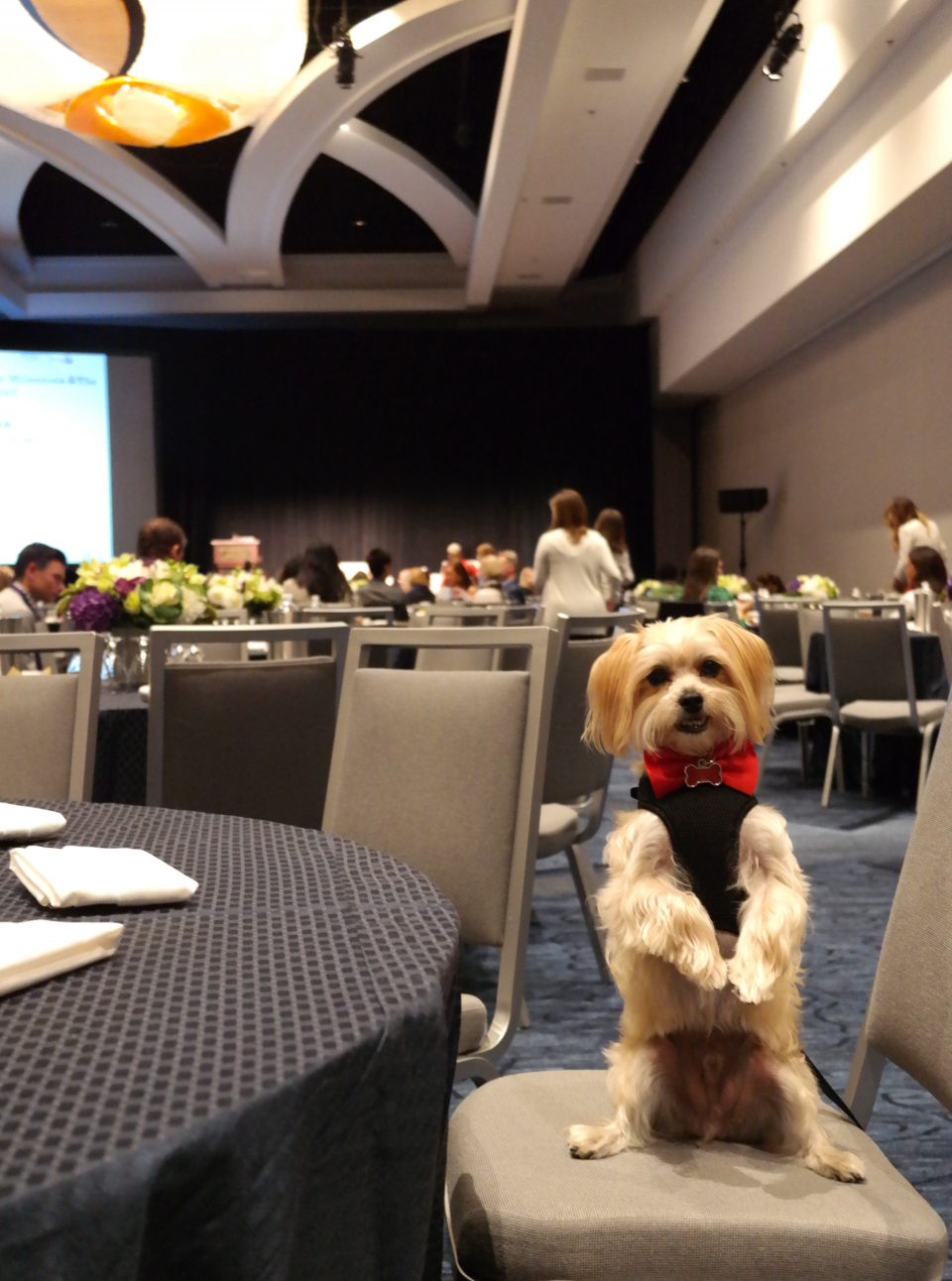 thanks wayfair for inviting me to your first ever heart home conference, and thanks stainmaster for inviting me to hang out at your booth all day! you all are some special humans, that's for sure. if i knew how to send bacon through the mail, i would, just to show you how much i love you guys 🙂