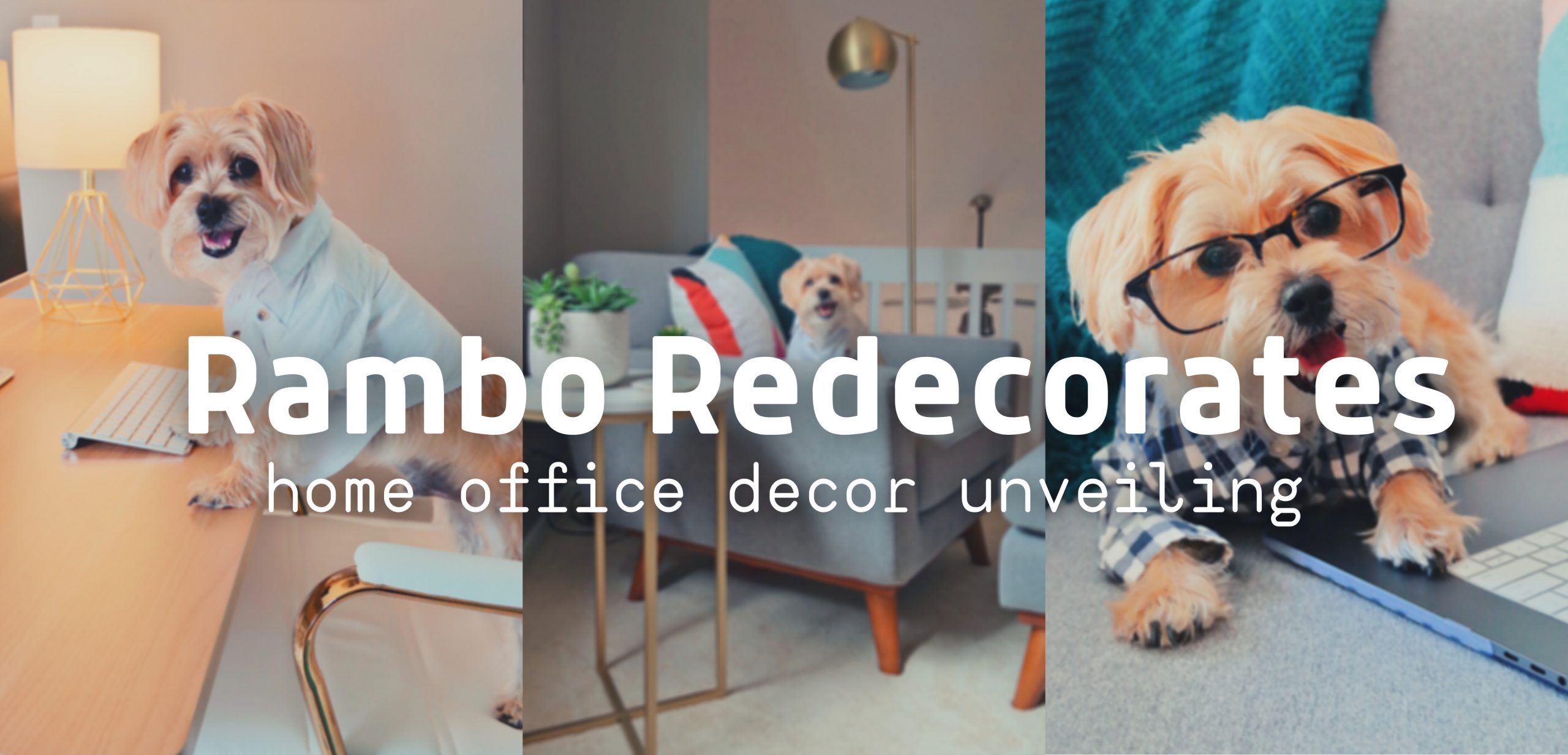 Rambo Redecorates: Home Office Decor Unveiling!
as many of you know, my human recently started a new job working from home! which means that now i get to be her pawsonal assistant all day. my first assignment was helping her create a dedicated workspace and spruce up her home office decor. it was a big task, but i was ready for the challenge!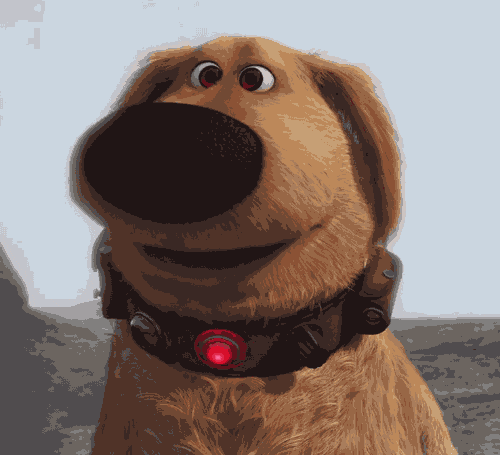 up until a few months ago, the extra room in the loft upstairs was a place where we'd put stuff that didn't have a place anywhere else in the house. we had a treadmill in there that she used maybe 4 times a year, a desk squished into the corner, and this ugly set of shelves that she put together herself so they were kinda wobbly and tilting a little to the side (hahaha). so the first thing we did was clear out everything we didn't need.
wanna see what it looked like?
the "before" (AKA the saddest office ever)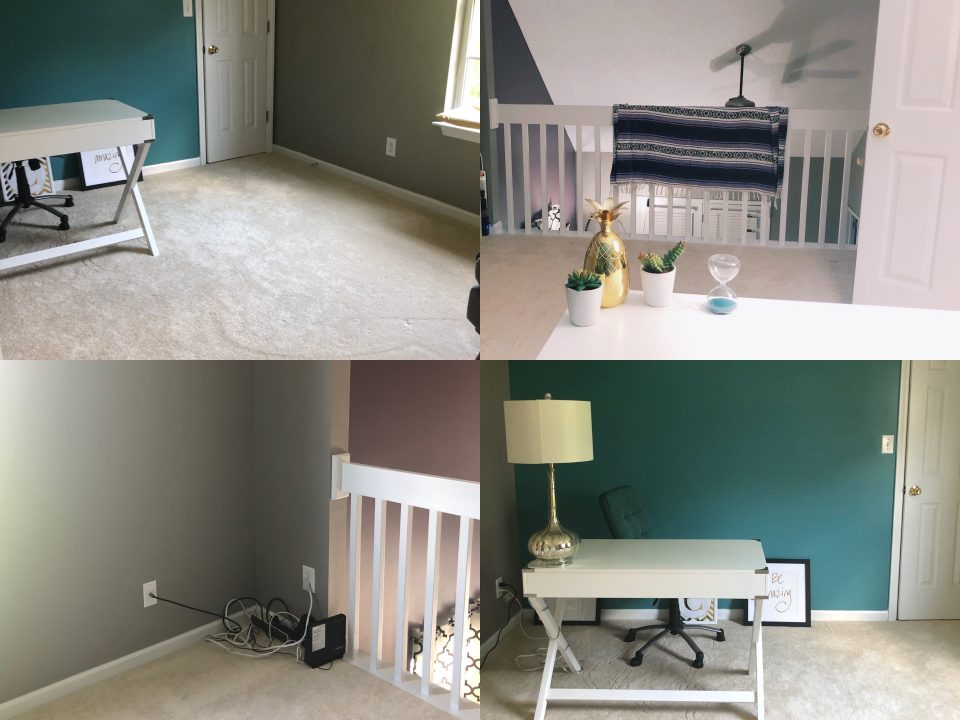 being the expert pawsonal assistant that i am, i knew that this just wouldn't do! so i got to work.
using her credit card.
online.
a lot. (trust me, she'll thank me later.)
the first thing i needed to do was find her a new desk and chair. the old one was okay, but it wobbled a lot no matter how much we tightened the screws, and it was kinda low so it hurt her neck if she sat there too long. and the chair – ugh – it was hard as rocks. and come on, lady, a teal chair in front of a teal wall? what are you trying to do, blend into the background like a meteorologist on the green screen? hahaha…
we spent hours sitting on the couch together looking up desks online. short desks, tall desks, small desks, big desks, and un-desk desks (which is what, exactly?). we decided she should have a standing desk that she can raise and lower at the push of a button. she said it would help improve her neck and back pain. i said it would help stop the expansion of her, ahem, bottom (i mean, come on, when you sit all day…what do you expect to happen?!). it's okay, she isn't insulted. ?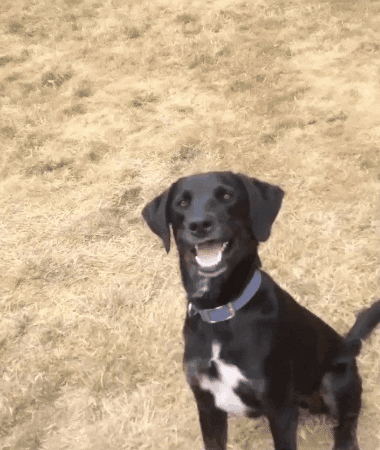 but holy mother pupper, a standing desk with a motor sounded hard to come by! so we took a chance and reached out to the humans at FlexiSpot, a company that makes standing desks, bike desks and all sorts of desks that help you not look like quasimodo in his bell tower. they said they'd like to send us a standing desk for free to review (if we liked it) and share with all of you! can you believe how nice some people are?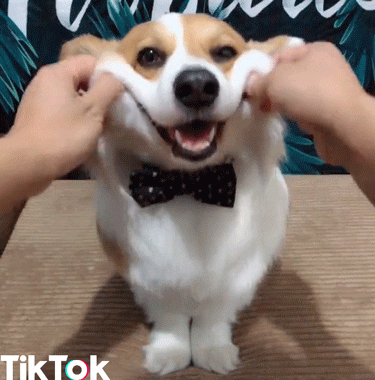 while we were waiting for the desk to arrive, we ordered a new lamp, a fancy white and gold chair, and a sleek monitor that's as big as a tv. ca-ching. hopefully she has a low interest rate on her credit card. ?
finally the desk arrived! and after about an hour and a half, we had it assembled…and it worked! man, i guess the human is getting better at this whole "putting together office furniture so it doesn't fall over 5 minutes later" thing.
so now… it's time for a drum roll!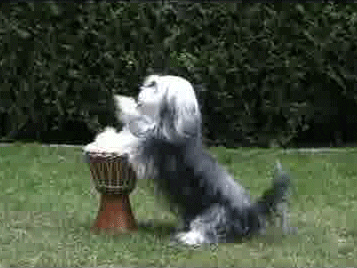 the "after" (AKA the happiest home office decor space ever!) (i mean, just look at my face, i'm lovin' this)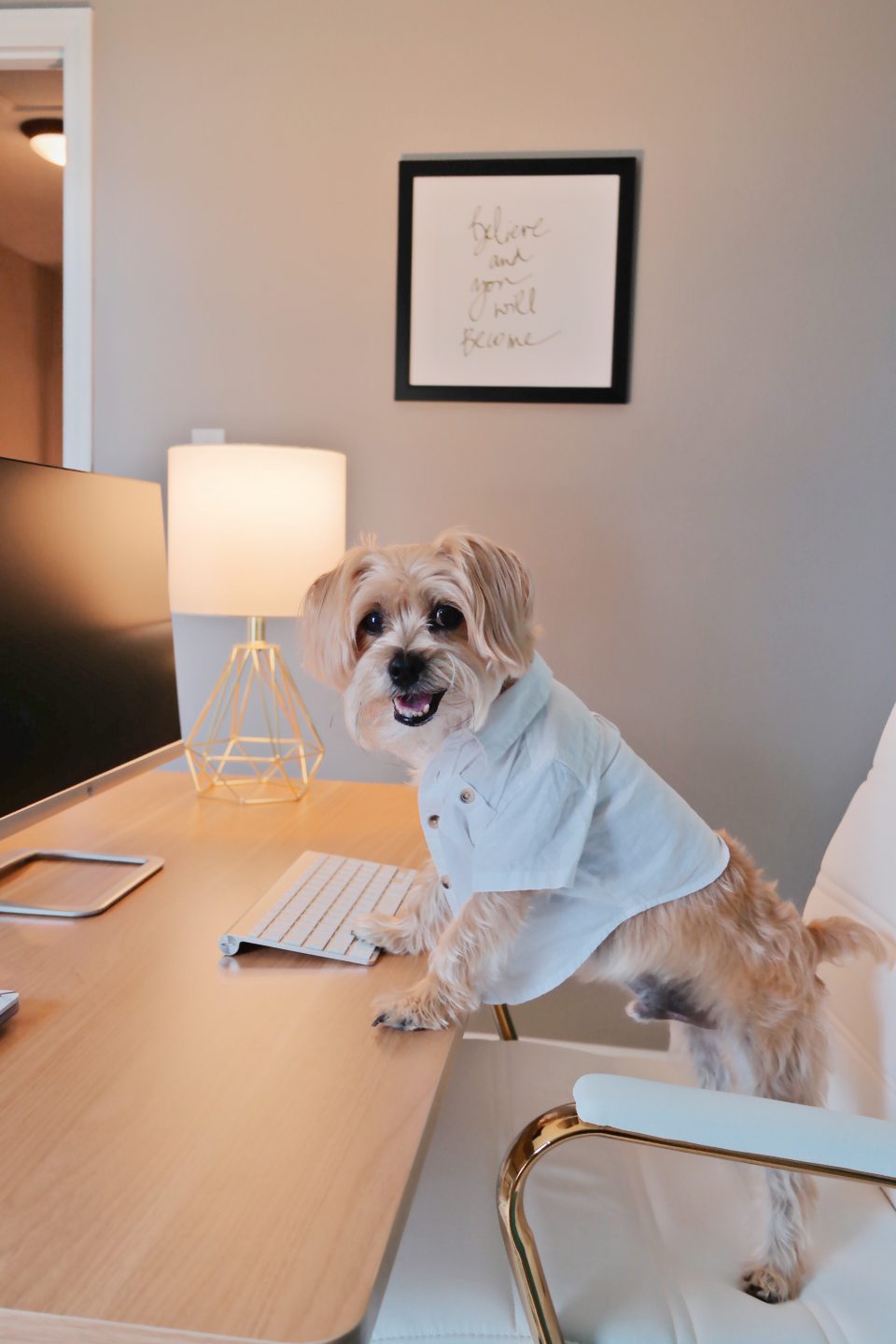 the desk they sent us uses a motor to move up and down at the touch of a button. that means no manual cranking that would make my human really, ahem, cranky! she loves the color, and it's the pawfect size.
the only thing that would make it more pawfect is if it had drawers. but that's not such a big deal, and just means that she has to put all her pens, chapsticks, post-its and random paper clips in a desk holder thingie like a normal adult (instead of shoving it all into a drawer so it's all jumbled up and you can't find anything anyway).
once we had the desk, lamp, and new monitor set up, it was time to do something about that teal wall. i voted for getting a 6 foot tall picture of my face printed and hanging it smack-dab in the middle, but she said she wanted something "different." (if that isn't "different" i don't know what is, but since she's the boss and i'm just the assistant, well, she vetoed my recommendation) (this time, at least).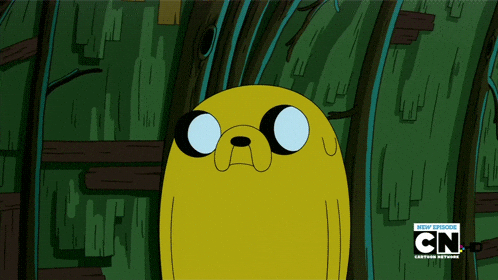 since artwork is mother puppin' expensive and she's not a very skilled artist (at all) we went with these gold and white dot wall decals! they were about $25 for two packs and stick to the wall. she loooves that they can be removed easily (which is the only reason why she chose them…because commitment is hard, especially when it comes to dots. or so i hear).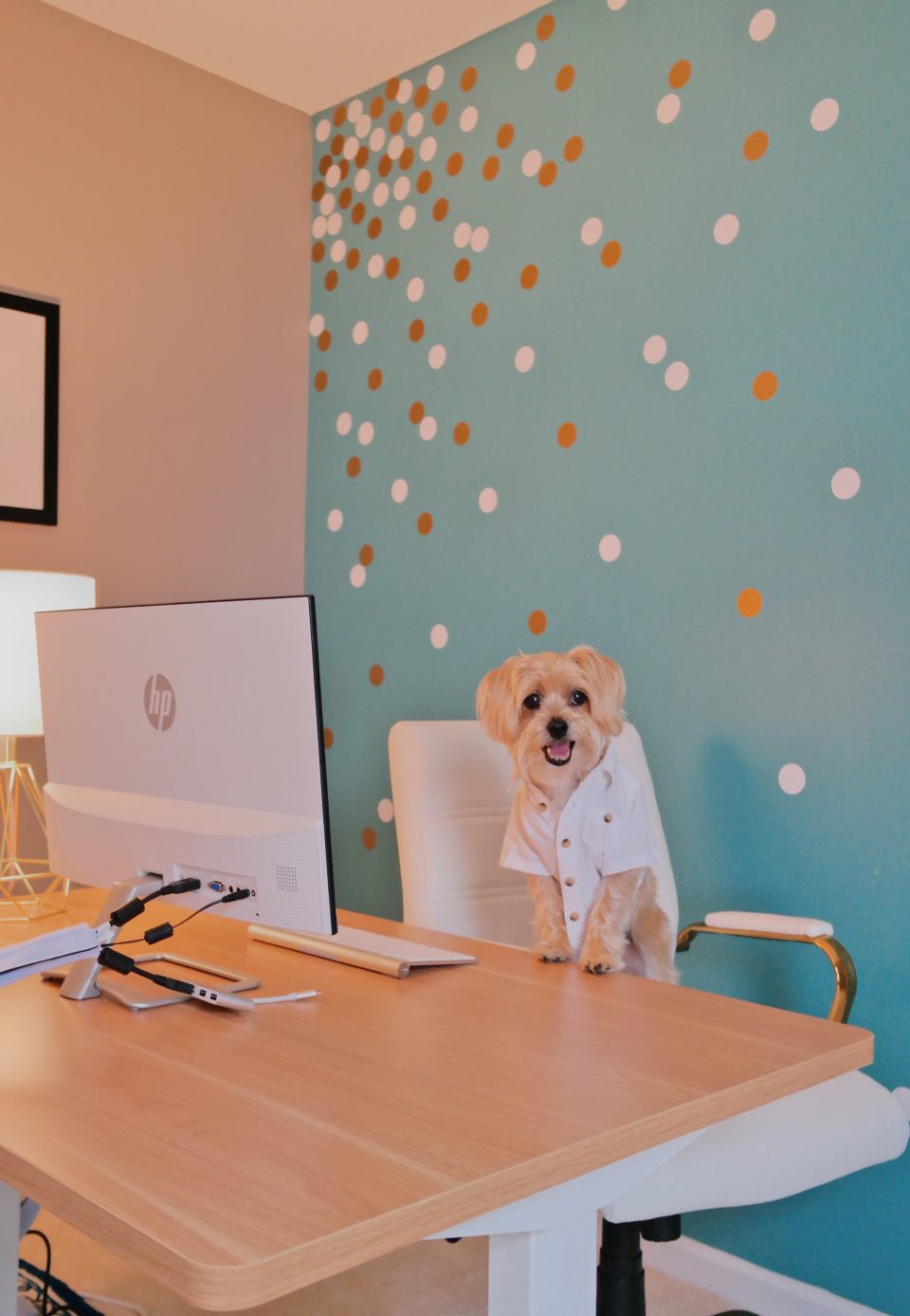 she spent hours on pinterest looking up ideas for how to lay out the dots. ultimately we settled on this scattered design that she couldn't possibly mess up.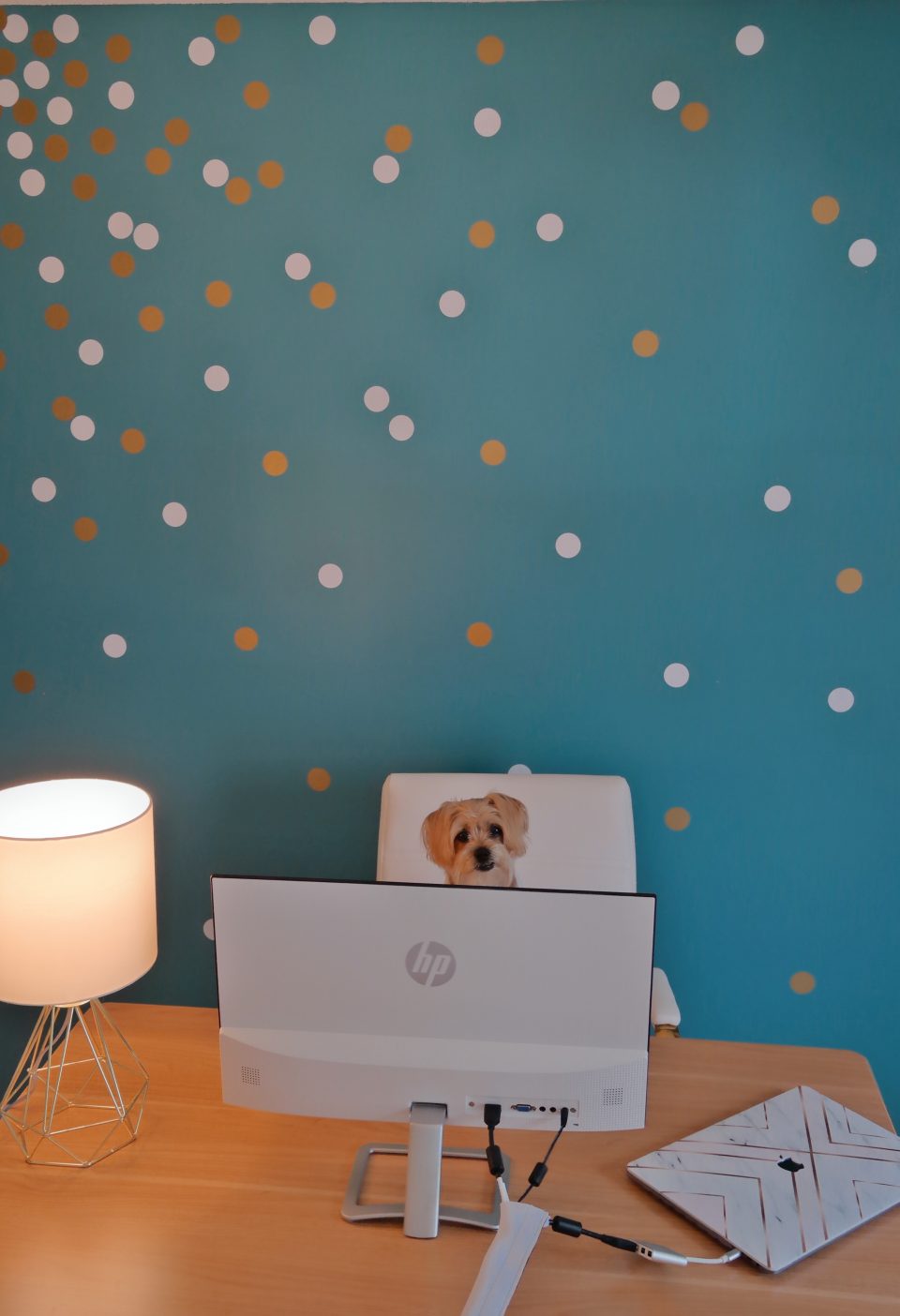 she "was inspired" by these little gold and white dots in the new rug we got from amazon. personally, i just think she wanted an excuse to decorate a whole wall with polka dots (because who doesn't love polka dots).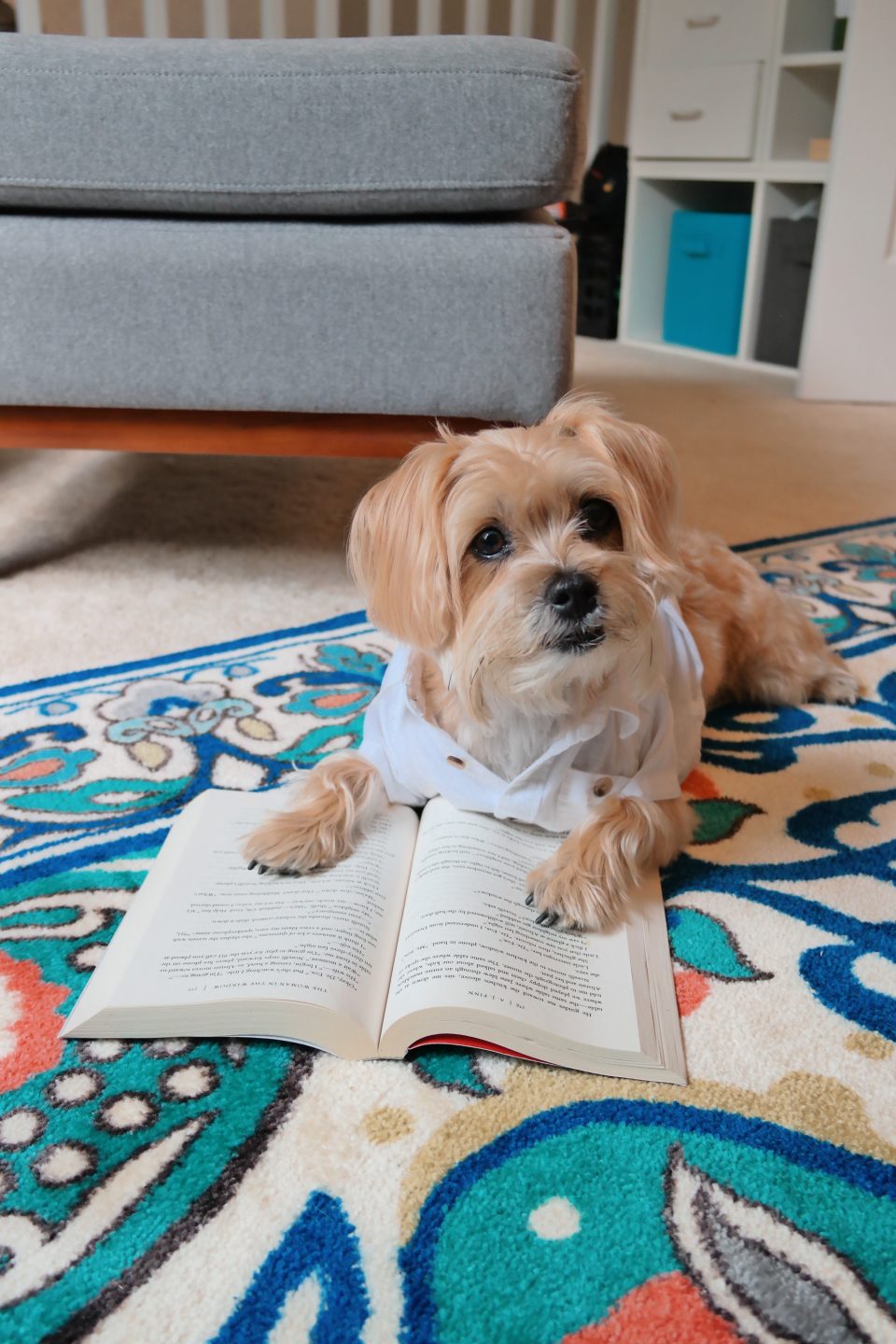 then we had to figure out what to do with that ugly blank space to the right of the desk. buy a fancy gold shelving thingie and decorate it with pictures of me, of course! (and photos of her friends) (and some extended family) (but mostly pictures of me) (and then this random pineapple she got from the clearance section at target).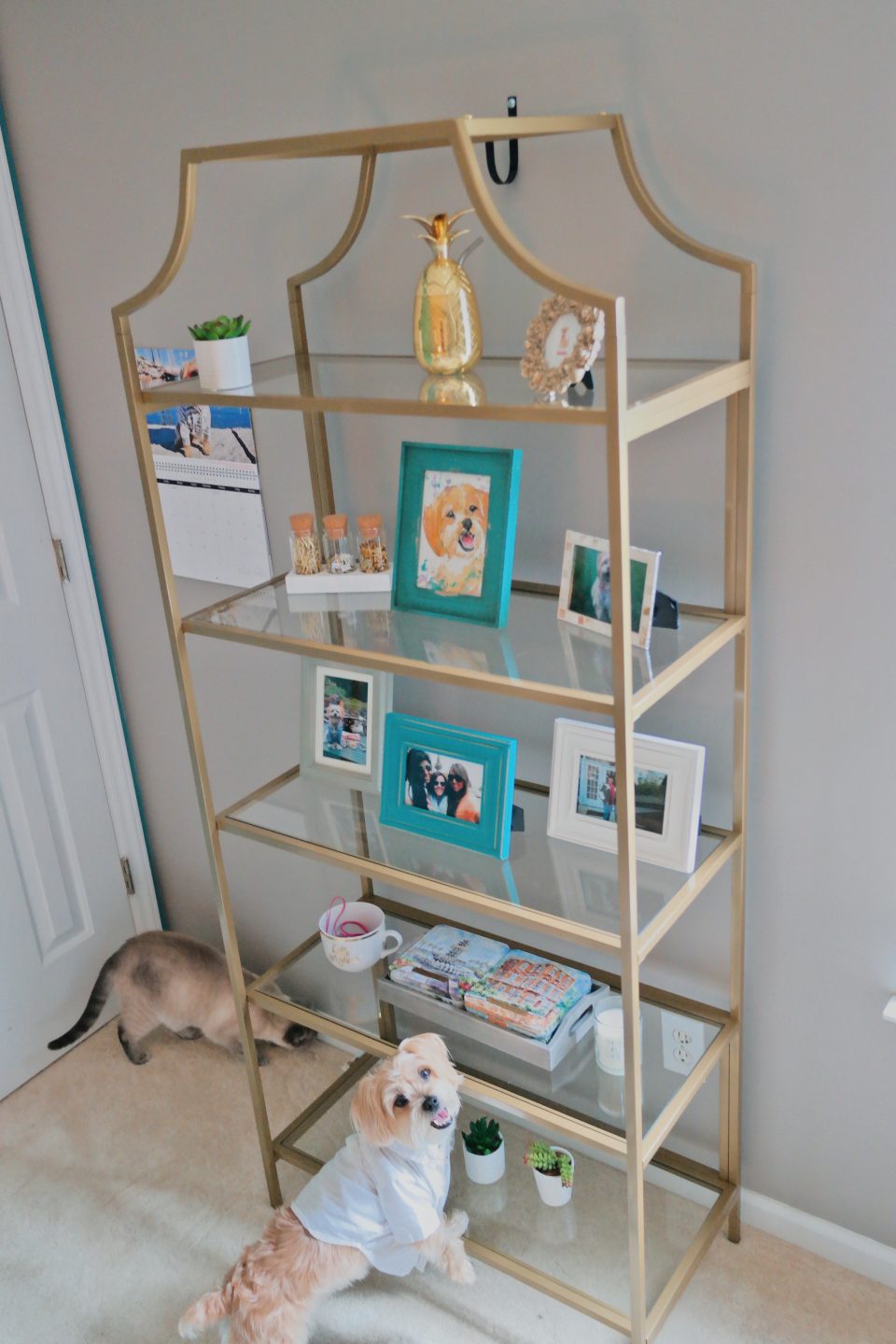 then the human insisted on having a chair that she can sit in "when she gets tired of being at the desk." lol, right lady. you just wanted an excuse to buy more stuff ? but since i'm her pawsonal assistant, of course i had to help her find the best chair, because she asked me nicely. and also because she's the only one who can reach the cookie jar on the counter where she stores all my favorite treats.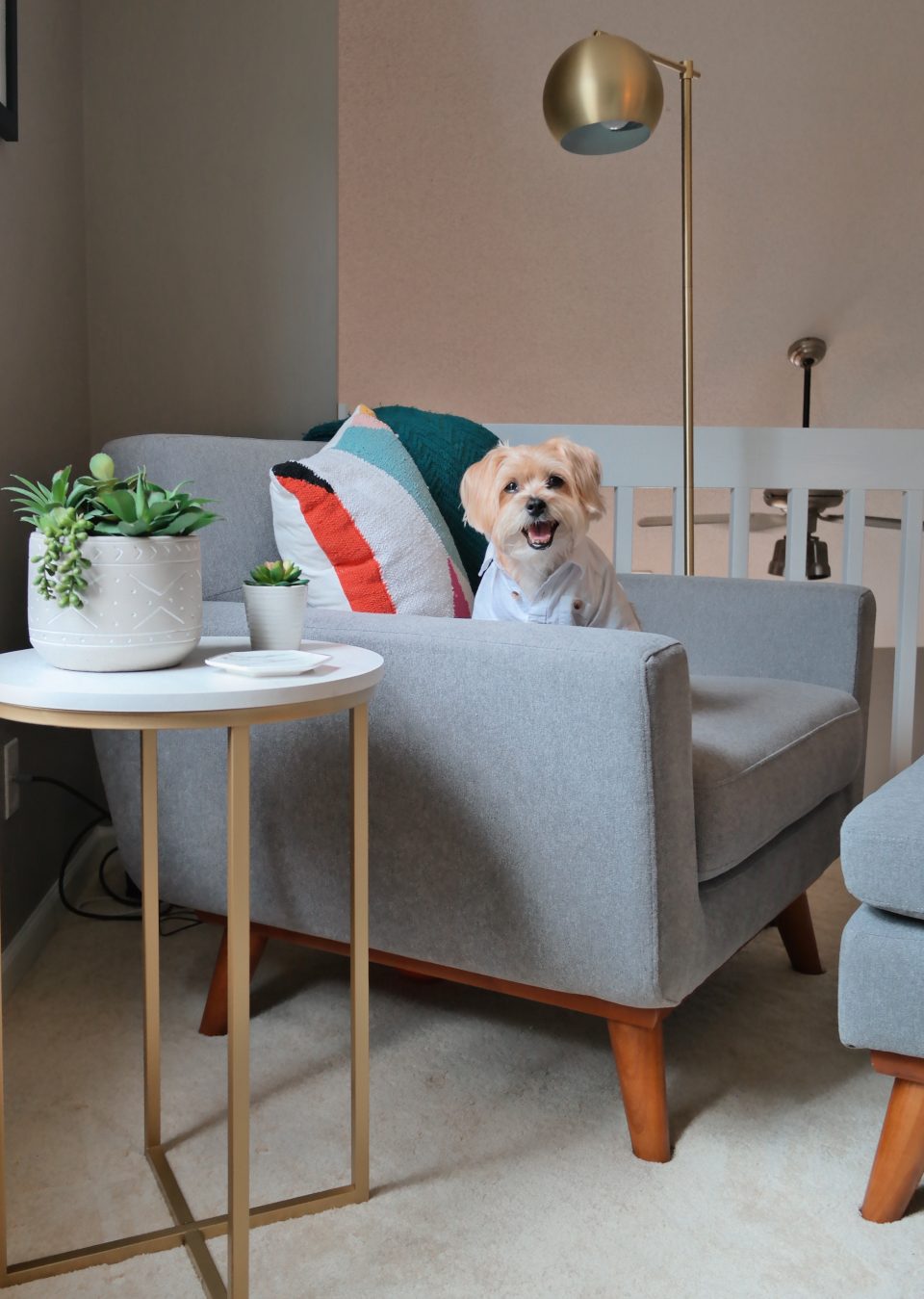 then we had to ask ourselves: what is a comfy chair without a lamp and side table? well, still a comfy chair, but without a lamp and a side table. but apparently, that's not acceptable, for some reason.
so of course you know what we had to do: get a funky gold lamp and a white-and-gold side table to put small green spiky plants on that fifi isn't allowed to eat.
btw, that pillow is cute, but it isn't staying. it doesn't match the rug or the polka dot wall, so we're searching for another pillow. maybe a furry one like this?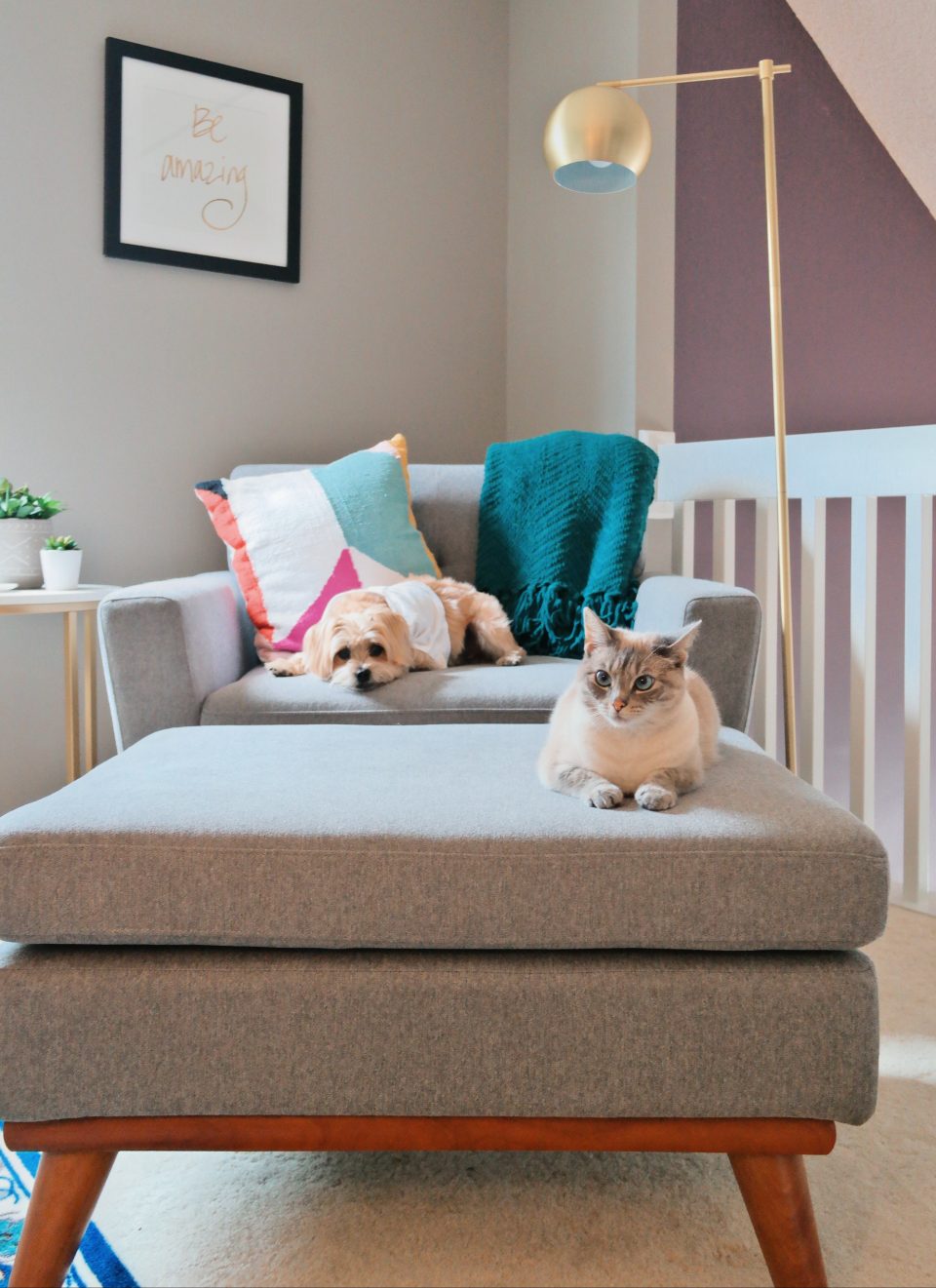 phew, redecorating a home office is hard as pup! but see how great it looks? i am incredibly talented at this home decor and design stuff, i think. ?
now we have a cute place in the house to take more pics! oh and also a place for her to work really hard. while i sleep on the chair. allllllll day.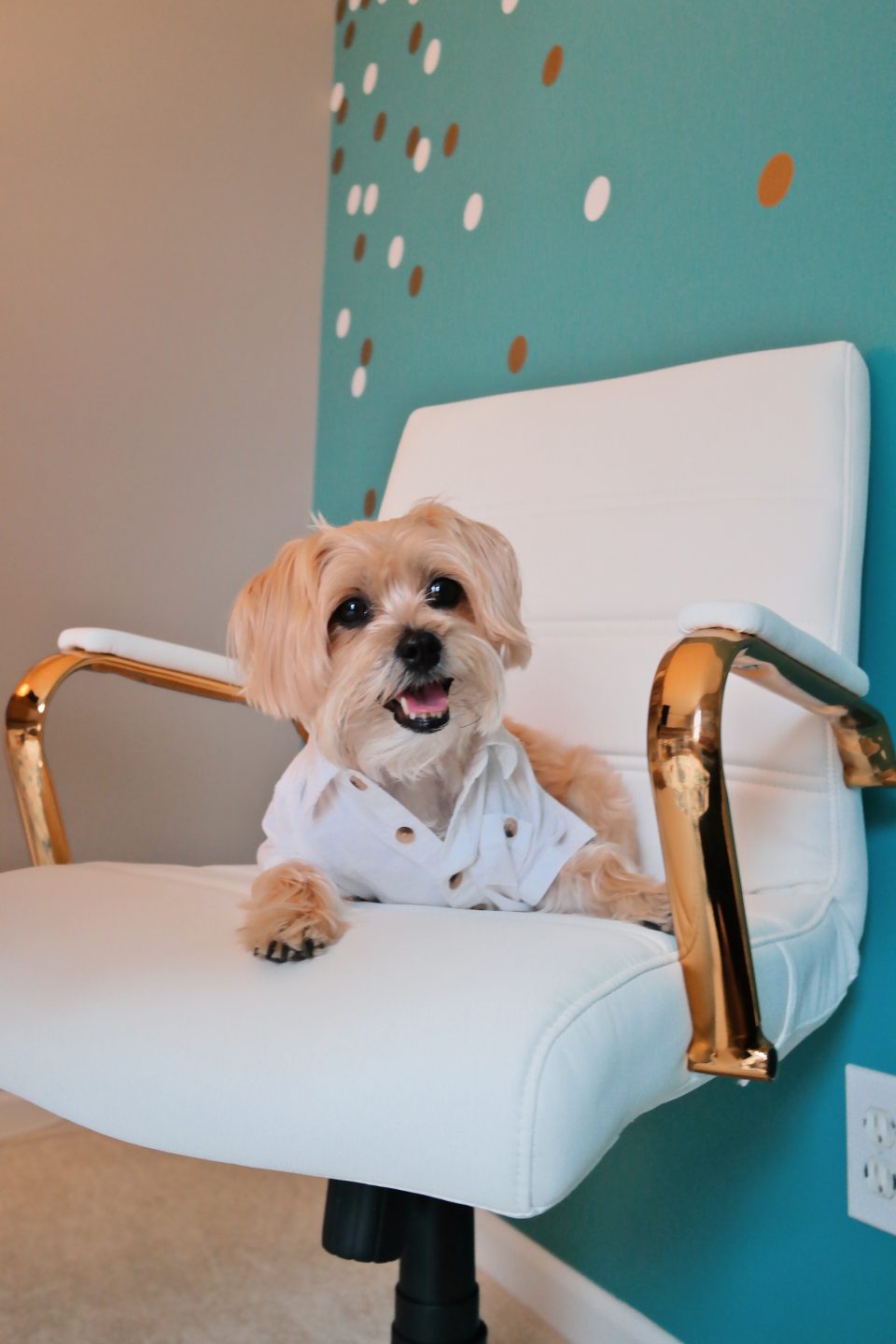 we hope that you have enjoyed our home office decor tour! let us know what you think about it in the comments ❤️