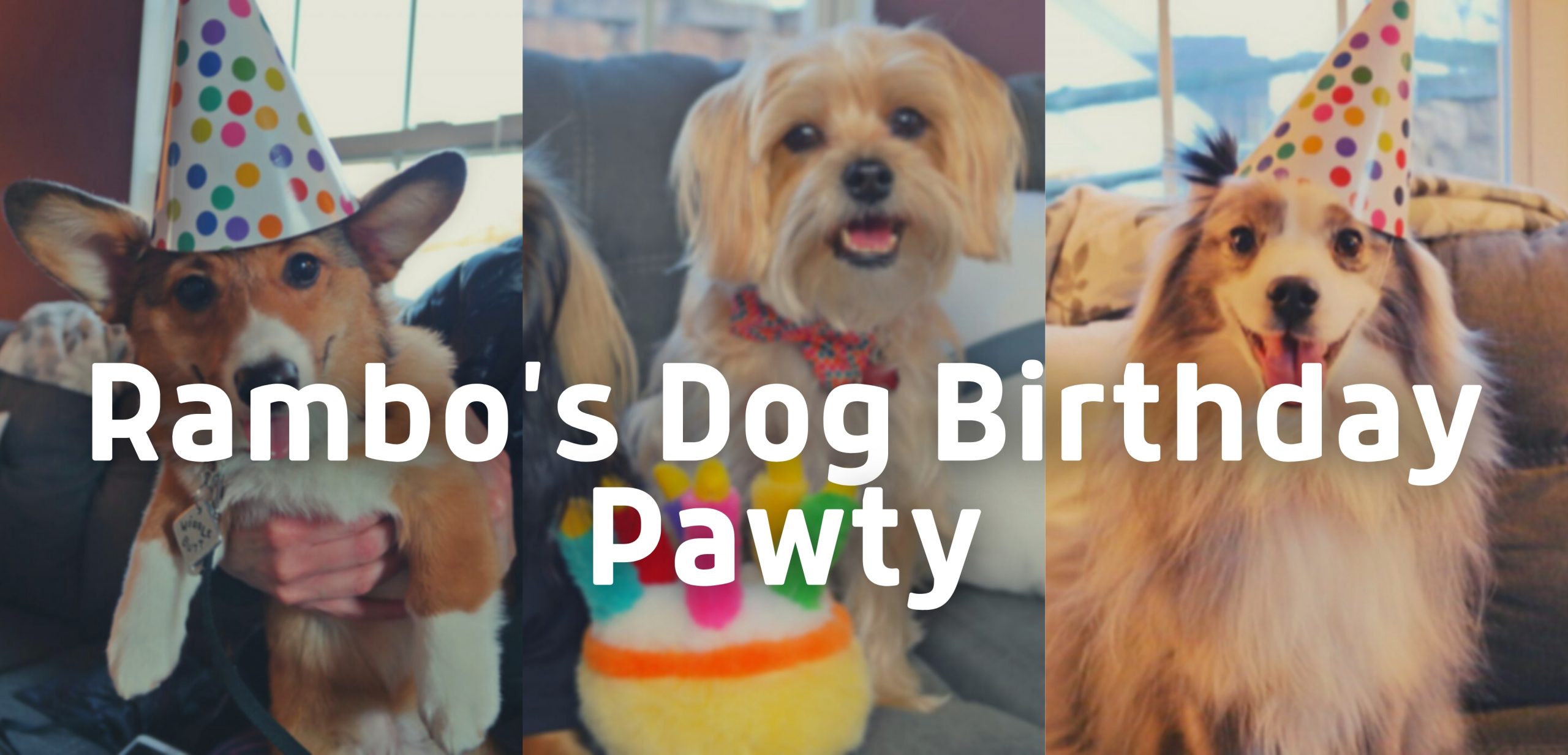 Rambo's Dog Birthday Party!
i turned four today! to celebrate, i had a dog birthday party and invited all of my bffs over to play.
first, my friend knox (@knoxthedox on instagram) showed up.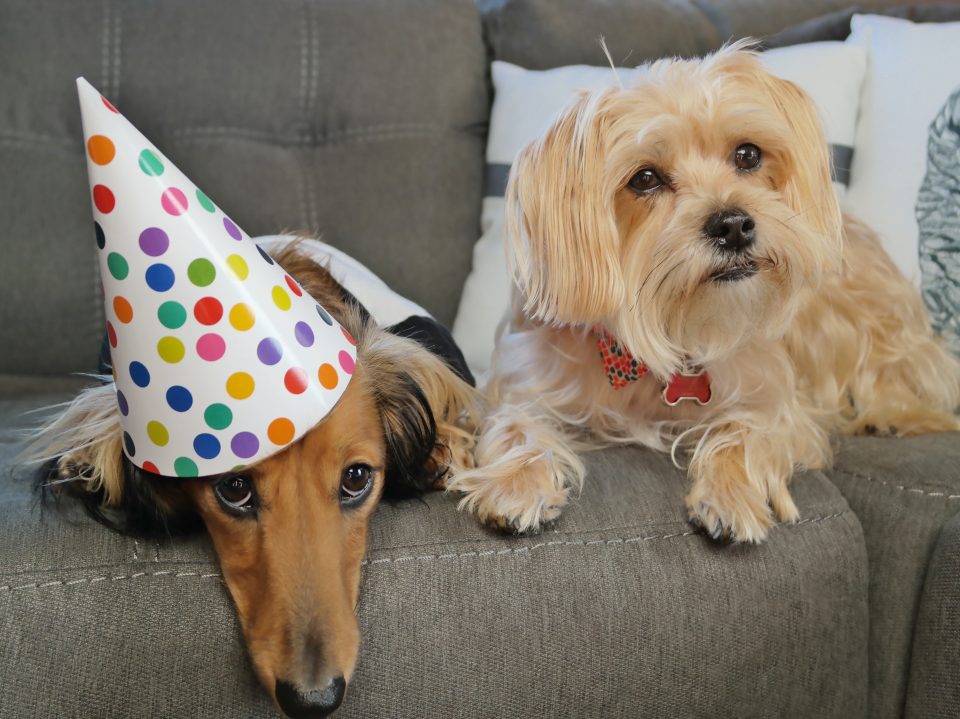 we're like, super tight, so we took a ton of adorable pics together while we waited for the humans to cut the cake.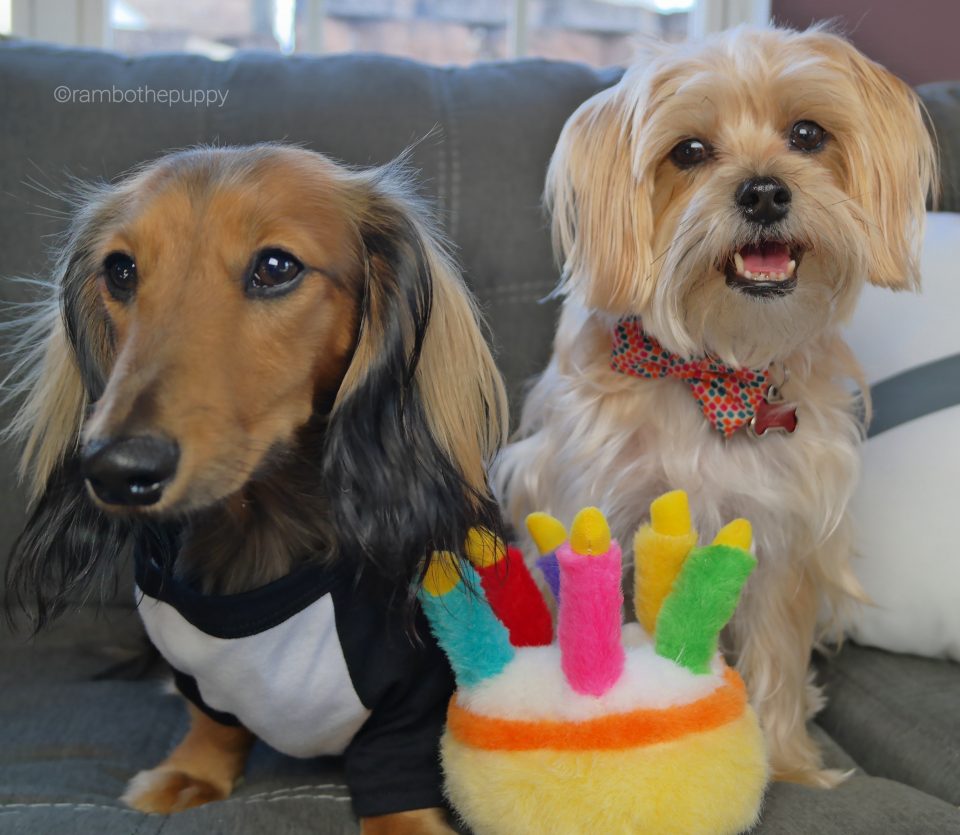 they took FOREVER, and we got pretty hungry waiting around.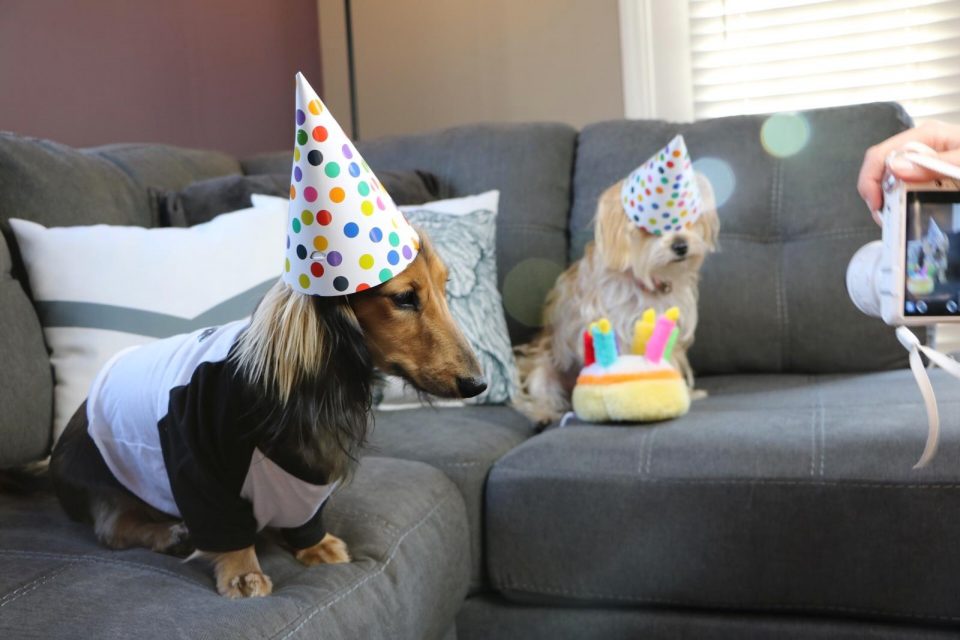 seriously, am i a unicorn or something? what the pup is going on???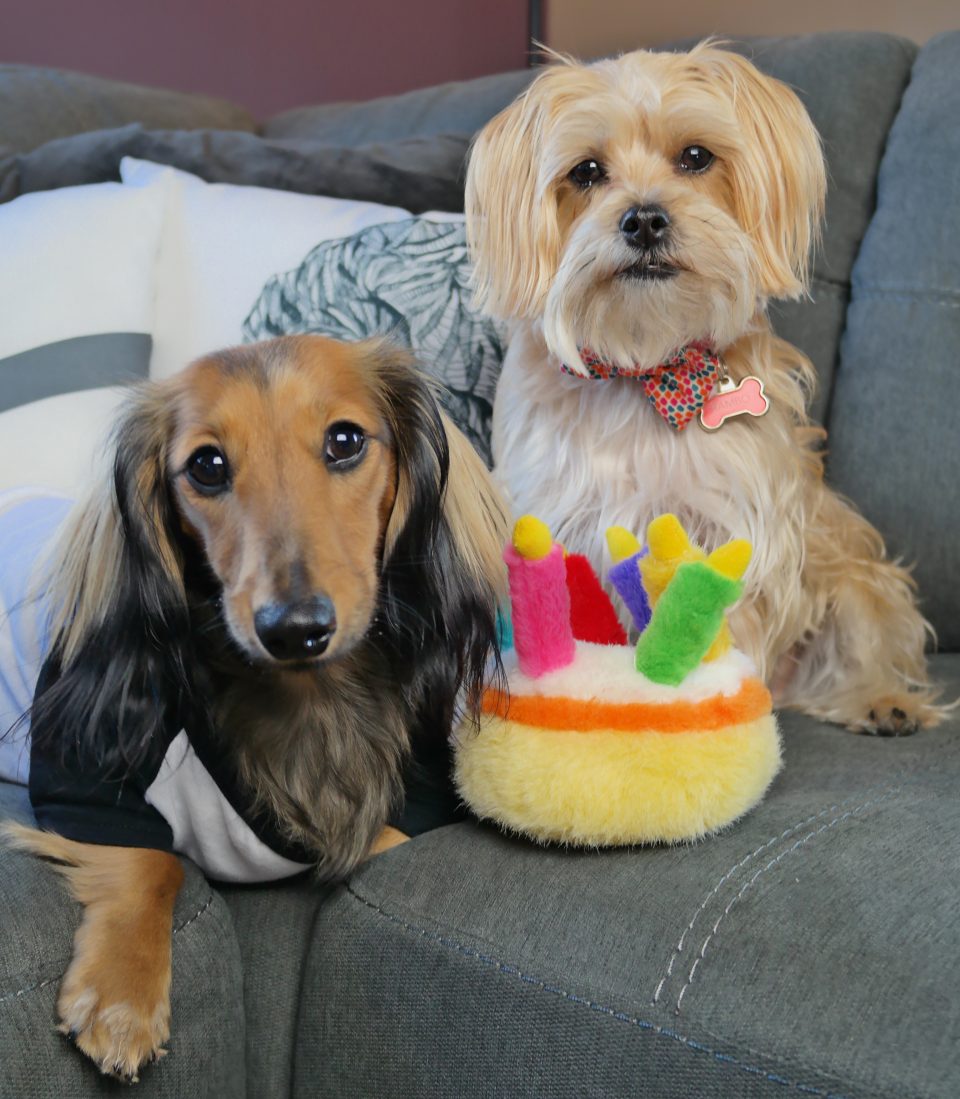 then, my buddy orso the corgi (@churchilly on instagram) walked through the door, and he's SOOOO stinkin cute that everyone had to stop and ooooh and awwww over him wearing his birthday pawty best 🙂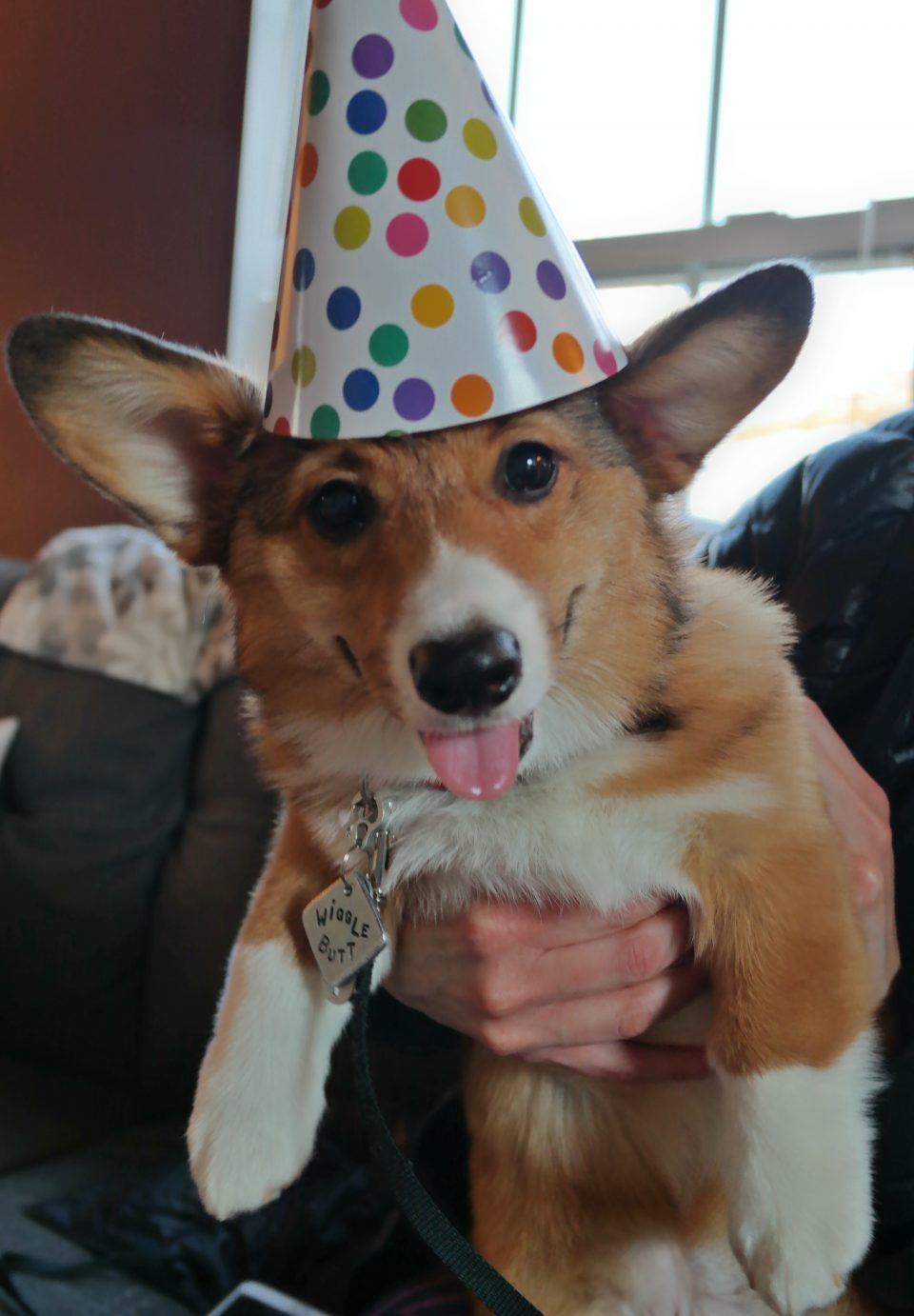 everyone loves a corgi puppy!
and then my pal sydney ( @sophieandsydneymini on instagram) showed up. she likes to bark a lot, but once she was done singing me happy birthday (ha!) she gave us permission to dress her up in a bday hat and take some cute pics 🙂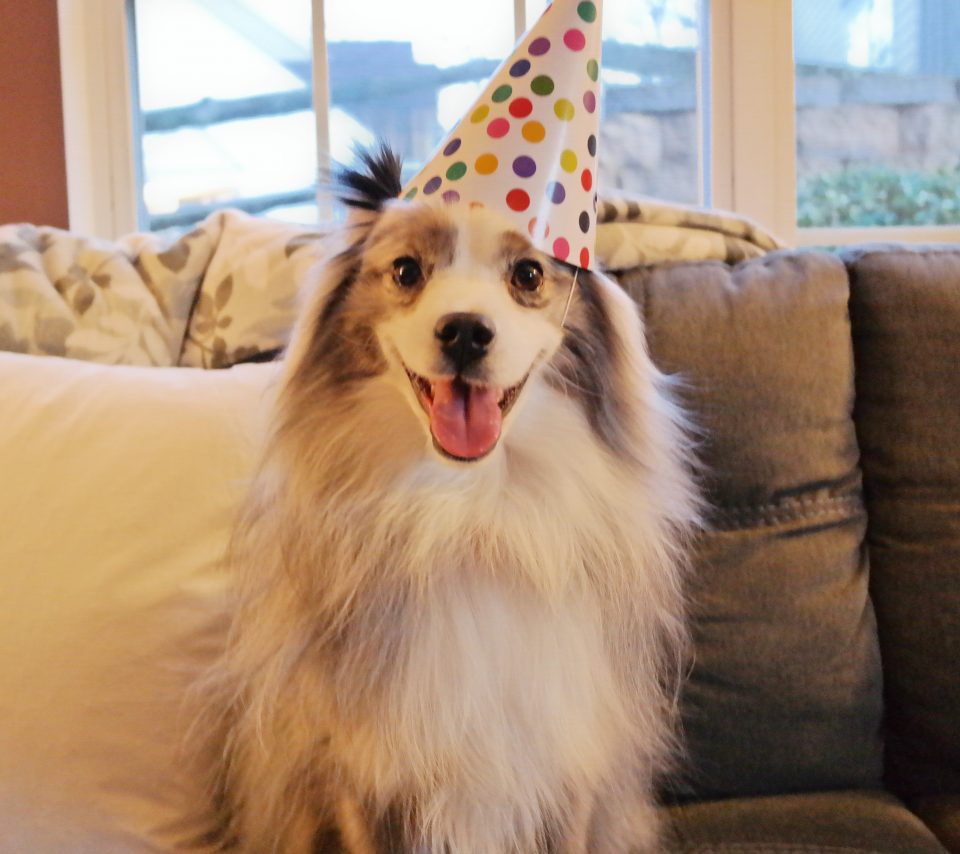 i had a great time today. thanks everyone for my pawsome presents!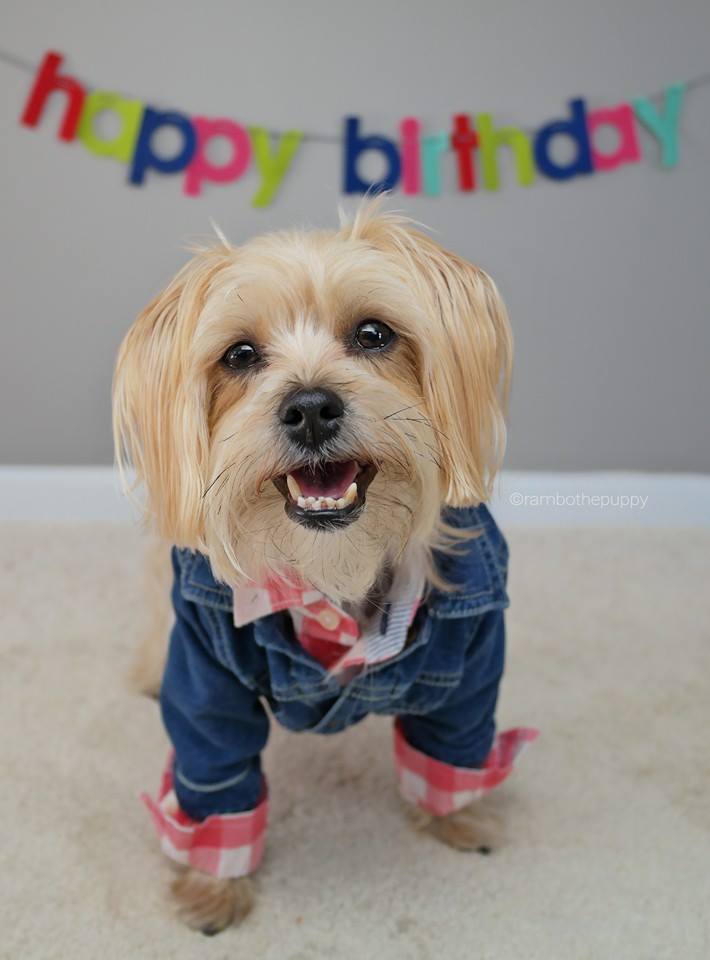 here's to another paw-some year!