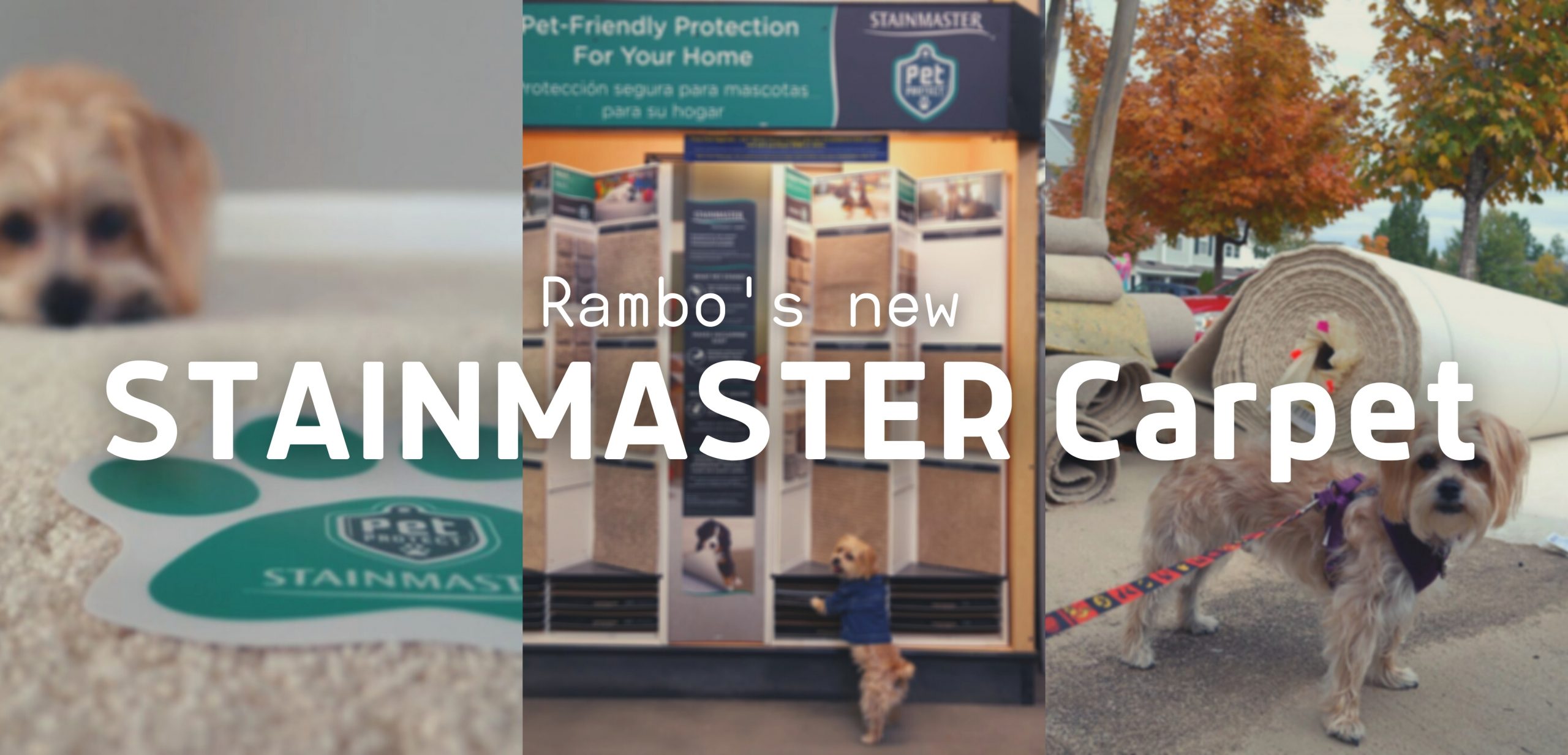 Rambo's New STAINMASTER Carpet
you know the saying, "home is where the heart is?"
well for me, up until a few weeks ago it was more like, "home is where my bed and treats are…and our really ugly carpet, too."
how ugly was our carpet? well…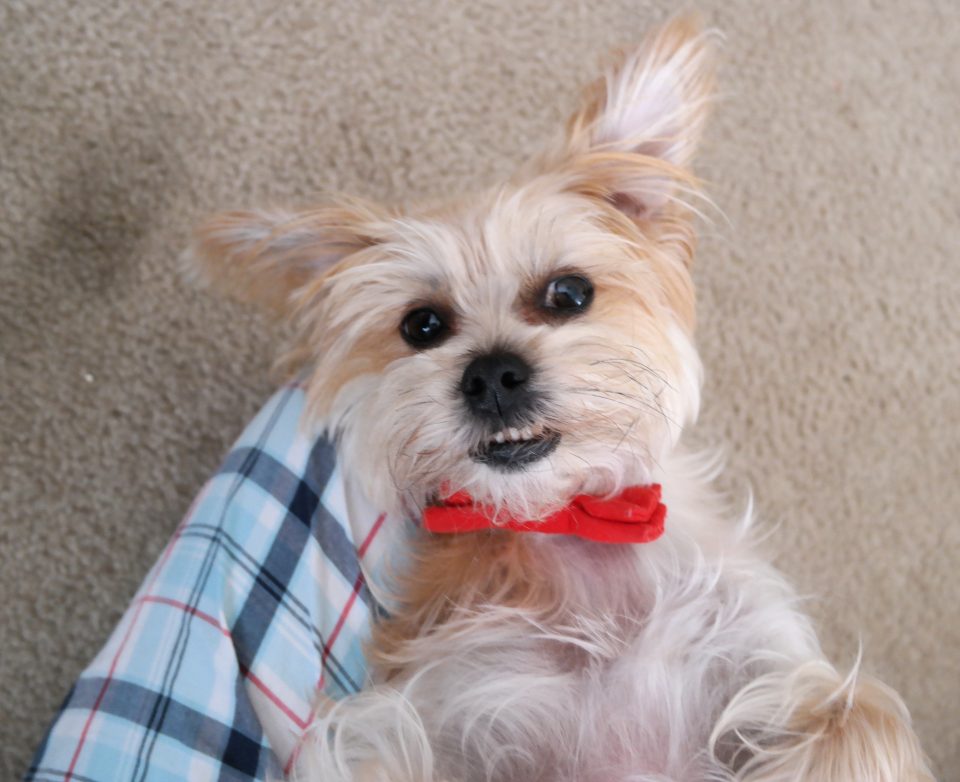 it. was. mother. puppin'. HIDEOUS! at some point loooong before we moved in, it may have been a nice beige color (if you can call beige "nice," lol). but after years of wear, tear, puppy accidents and doggy stank (dog owners, you know the exact type of "stank" i'm referring to), it was in really bad shape.
the kind of bad that even a professional carpet cleaning service can't fix.
#Ewww
but don't look at me, those stains weren't my fault.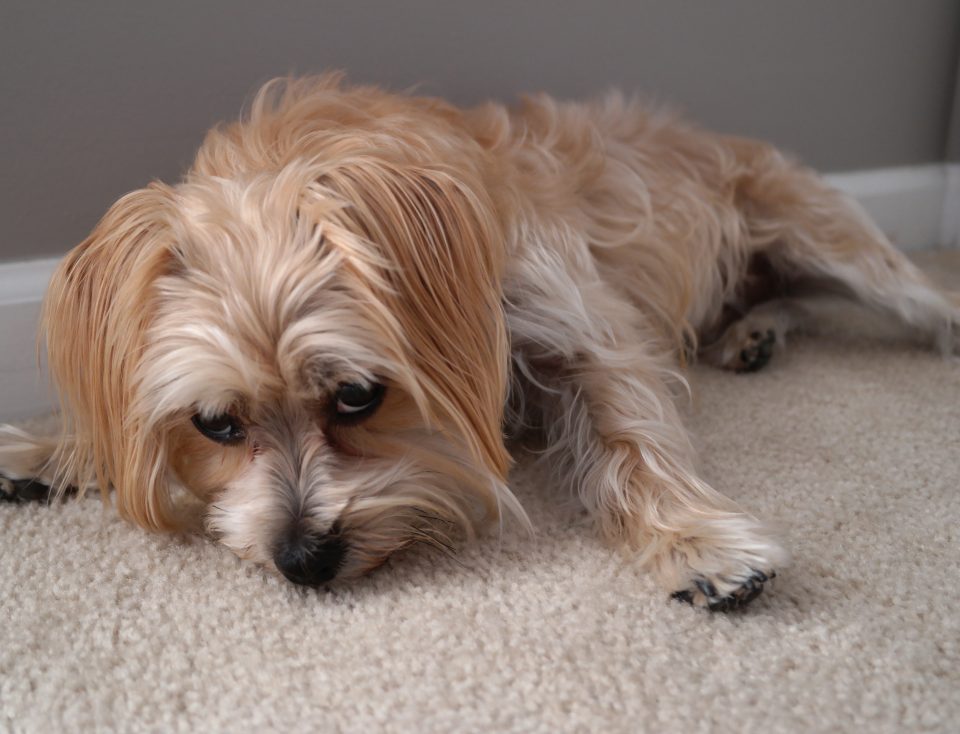 weeeellll ok, maybe that one near the front door might be from the time i got a little too excited for the neighbors to come over for dinner.
…and the stain under the dining room table, yeah… that one might be from last christmas when my grandpa-human fed me too much beef and i sorta threw it all up. and then some.
but the stains and crummy texture weren't the only paw-blem. the carpet was the exact same color as my fur! NOT COOL, man, not cool.
#ItsLikeCamouflage #ExceptNot
but my days of walking around on grody carpet were numbered!
a few weeks ago i visited boston for the Wayfair #HeartHome conference and spent some time hanging out at the STAINMASTER® photo booth.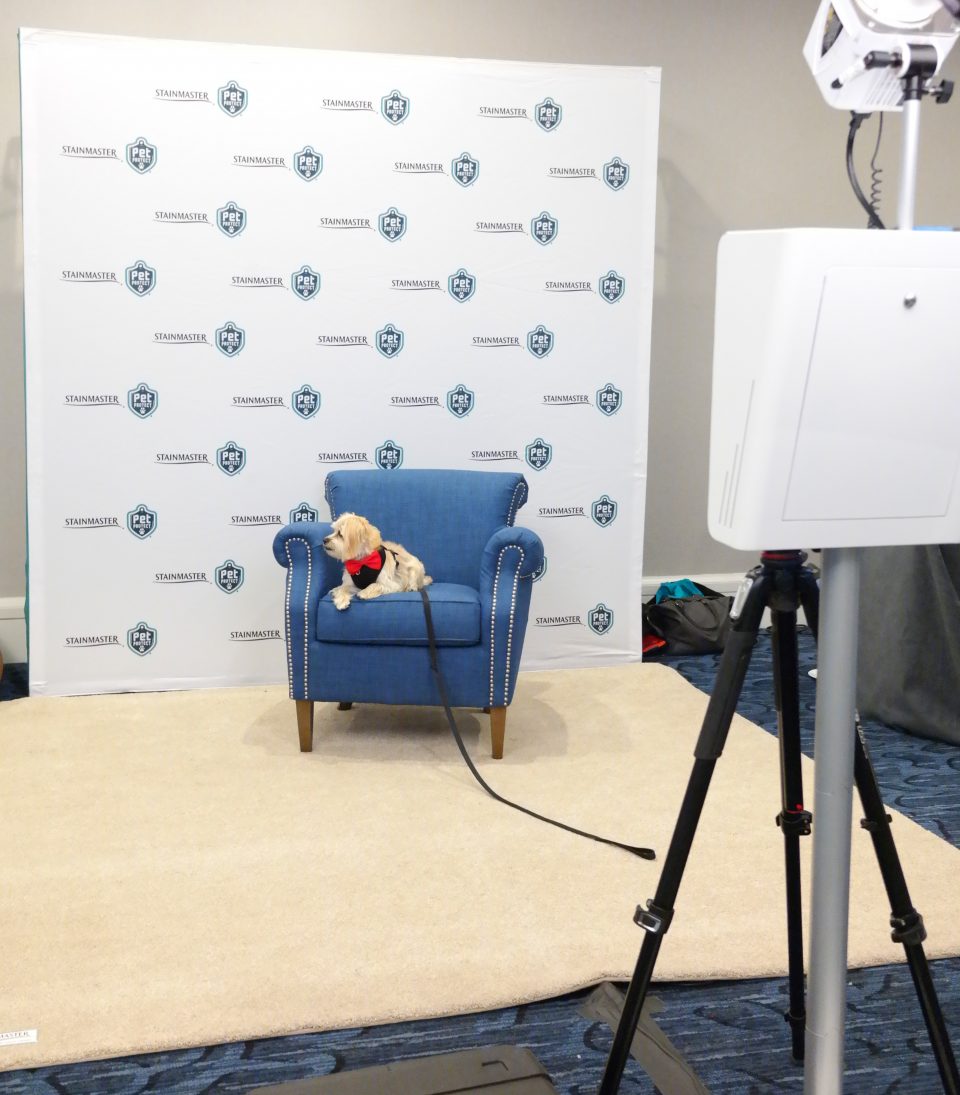 they told me about the new STAINMASTER® PetProtect® carpet and cushion system, and i was like, wait, what the pup is this stuff?! I NEED THIS ASAP!
and then, GET THIS:
STAINMASTER offered to install BRAND NEW CARPET in my house…for free! #HolySmokesMan
i'm not sure who was more excited: me, or the human!
when we got back home from our trip, we took a trip to lowe's home improvement to check out all the different STAINMASTER® carpet styles and colors.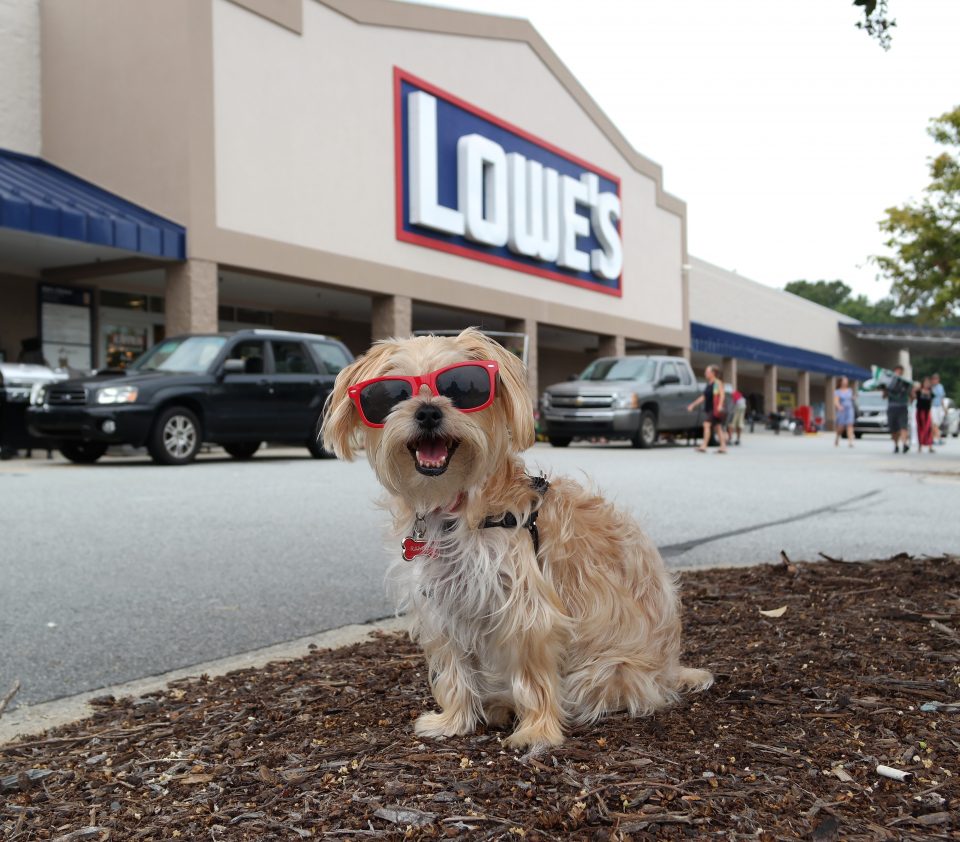 we were FINALLY going to get some NEW carpet installed in our house!
#AhhSoExciting!!!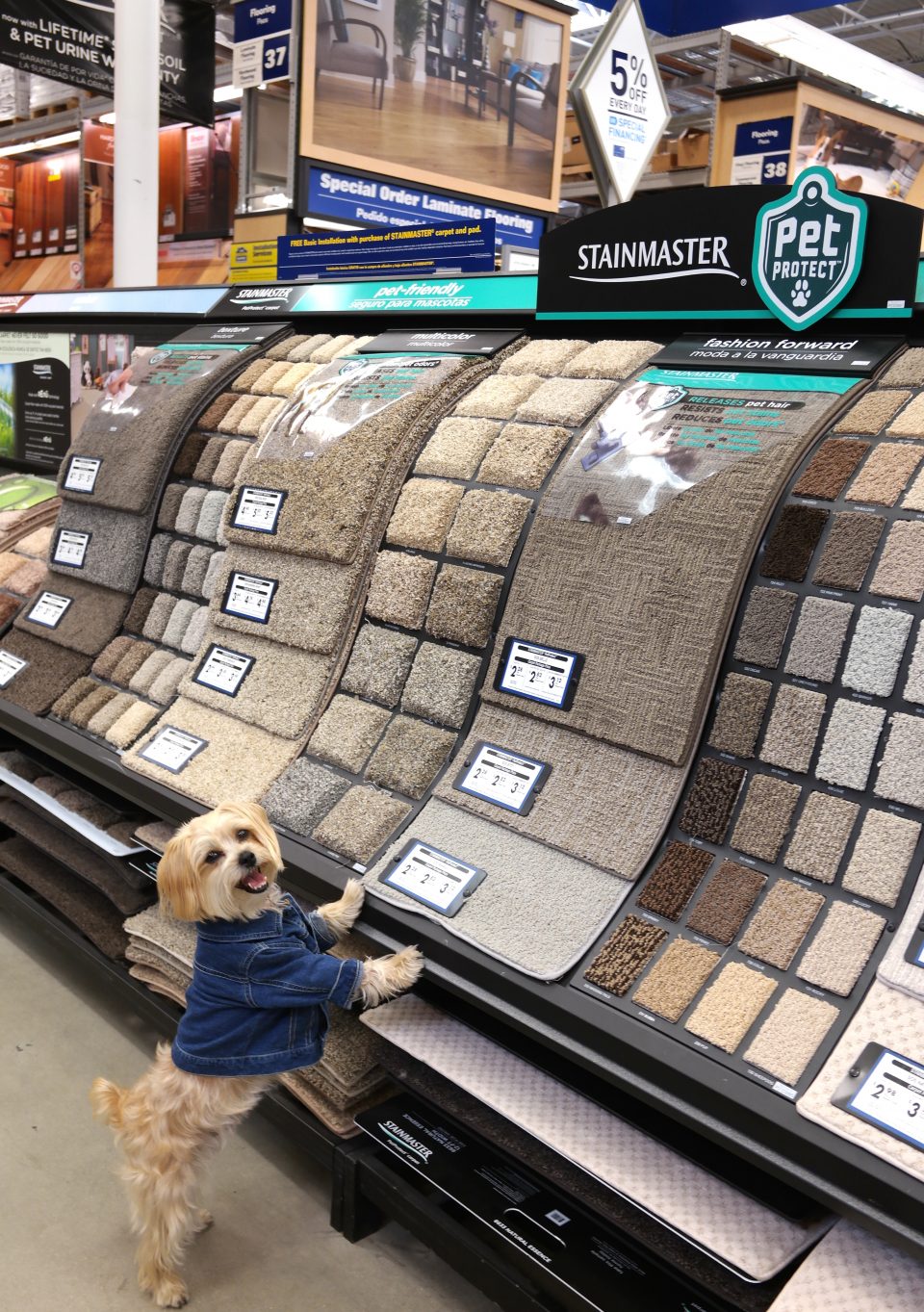 after browsing all the colors and styles, i finally settled on the lightest PetProtect® color called "lucy." i was pretty sure this carpet would look great in our house and double as the perfect backdrop for my impromptu puppy photo shoots. *wink wink*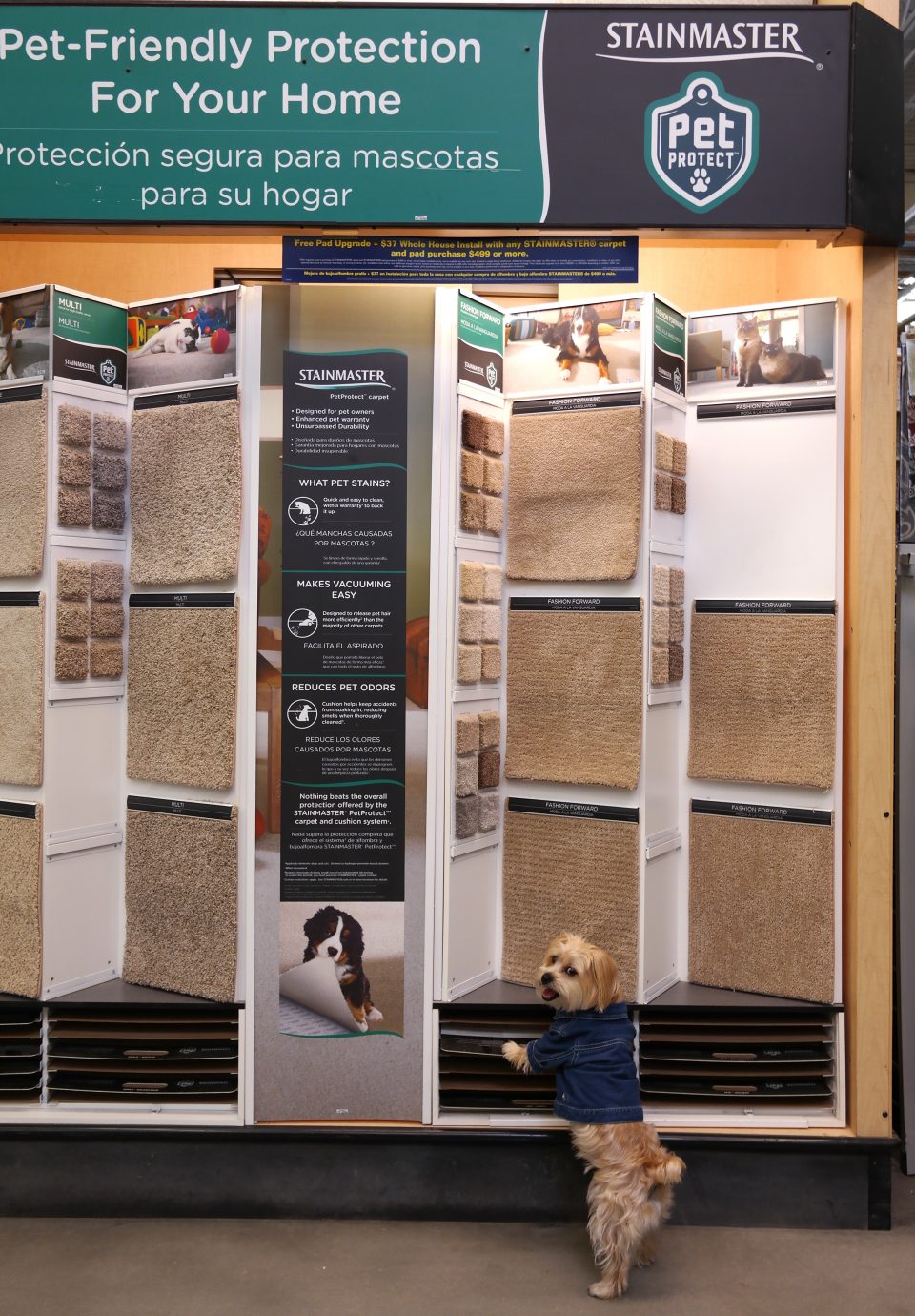 you might think that a light colored carpet + dog = total disaster, but not this stuff! PetProtect® is specially designed to resist stains, reduce odor when cleaned, and easily release pet hair.
i have no idea how it works or what they did to it to make it that way, but i'm pretty sure they used magic. or science. well, probably one of the two. but all i know is that it will make life easier on me (and my human). #Winning
before i knew it, we placed an order and scheduled the install. and a few weeks later…
the big day finally arrived!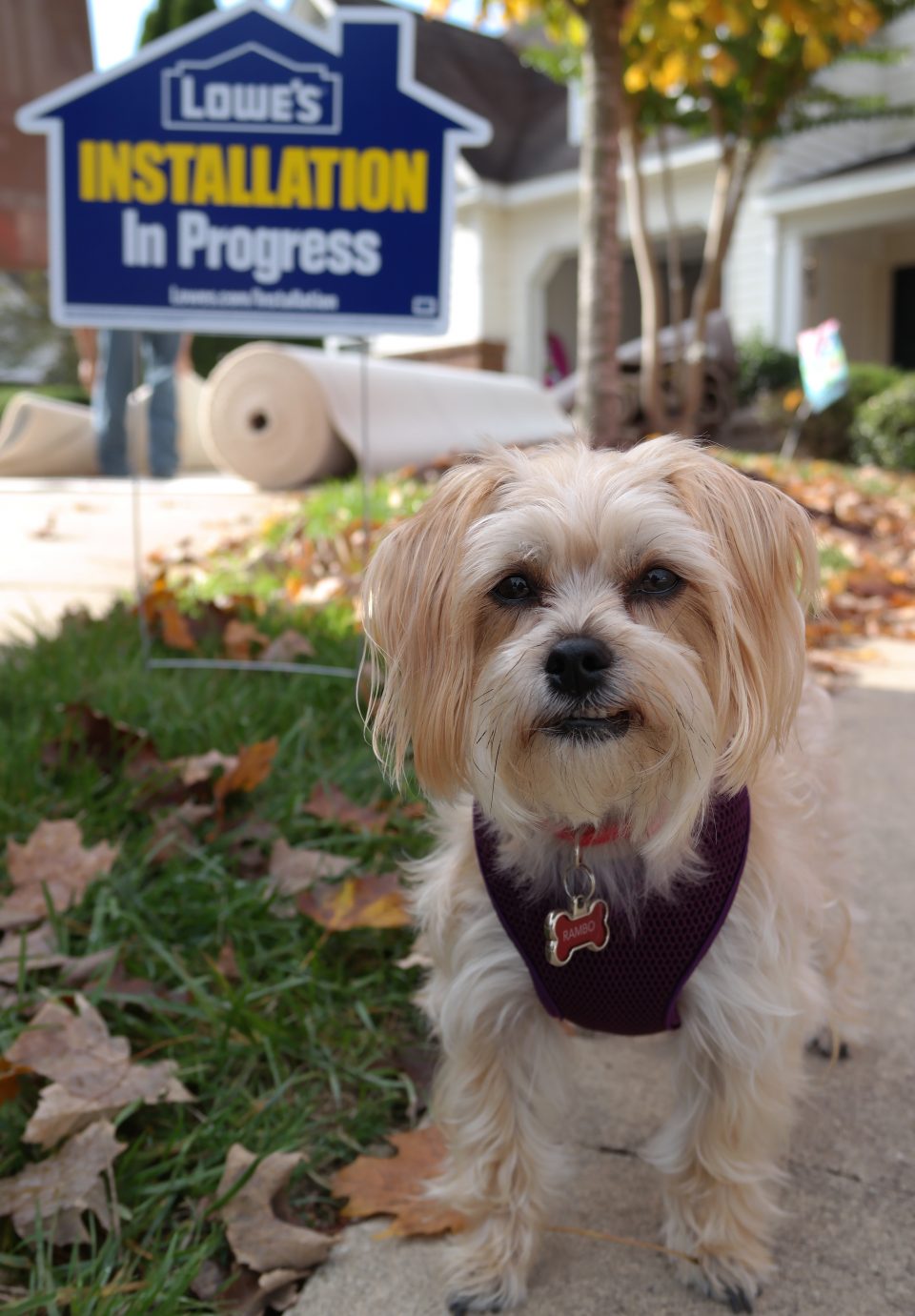 at this point, i was more than ready to say, "see ya later – i mean NEVER!!!" to the old carpet and really gross pad.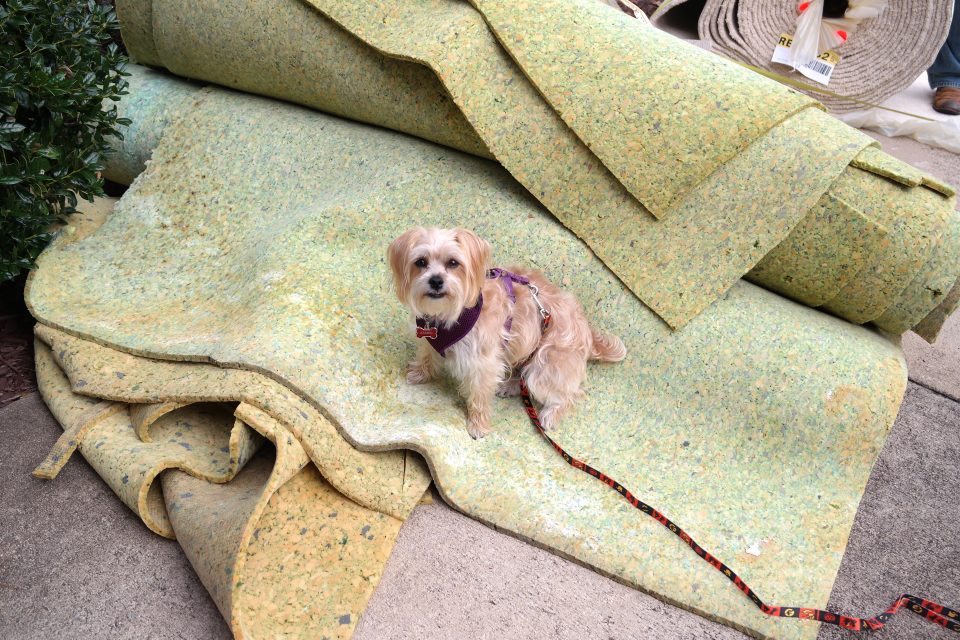 after the guys from lowe's tore the old flooring out and cleaned up all the dust, dirt and other junk that was under the old pad (so gross), they installed our new STAINMASTER® carpet pad.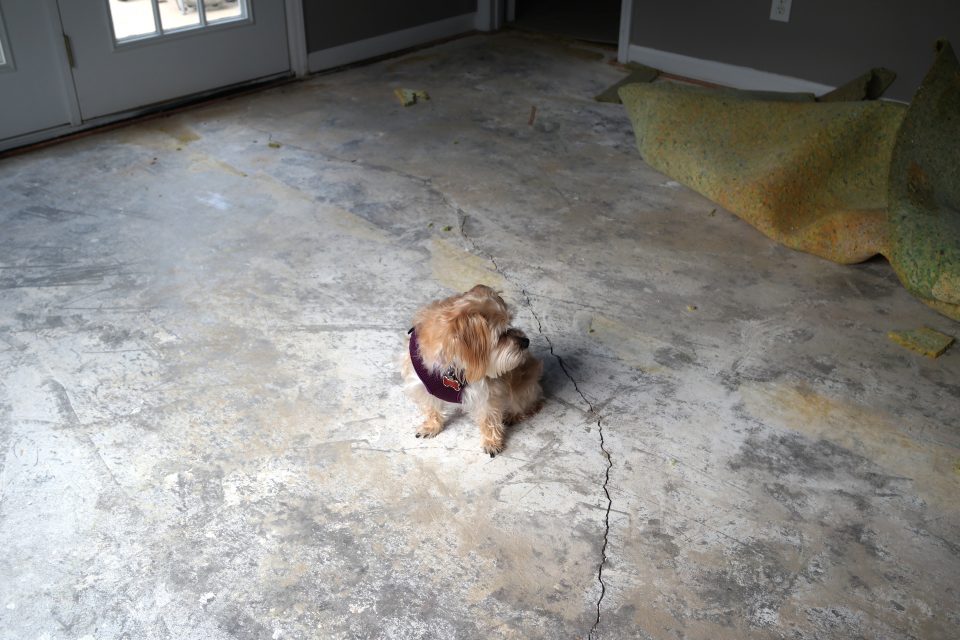 this isn't just any old pad. it's designed for "active families," which i'm pretty sure means messy kids, tinkle-prone puppies, and adults who accidentally spill beverages and wing sauce while watching "the big game."
#SlobbyHumans #ItsAllTheirFault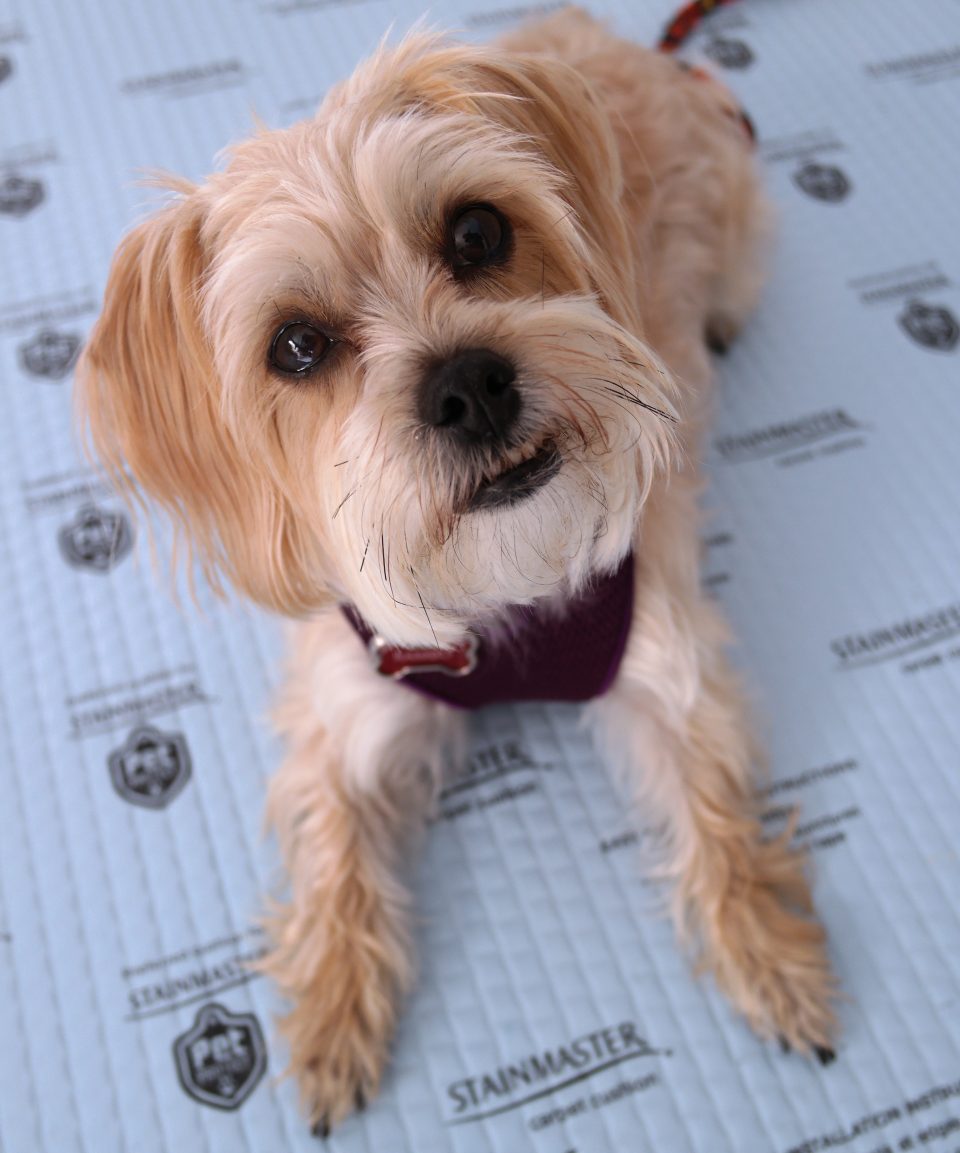 then came the exciting part (well, not as exciting as bacon, squirrels or doorbells, but it was close): they installed "lucy" overtop the fancy new pad!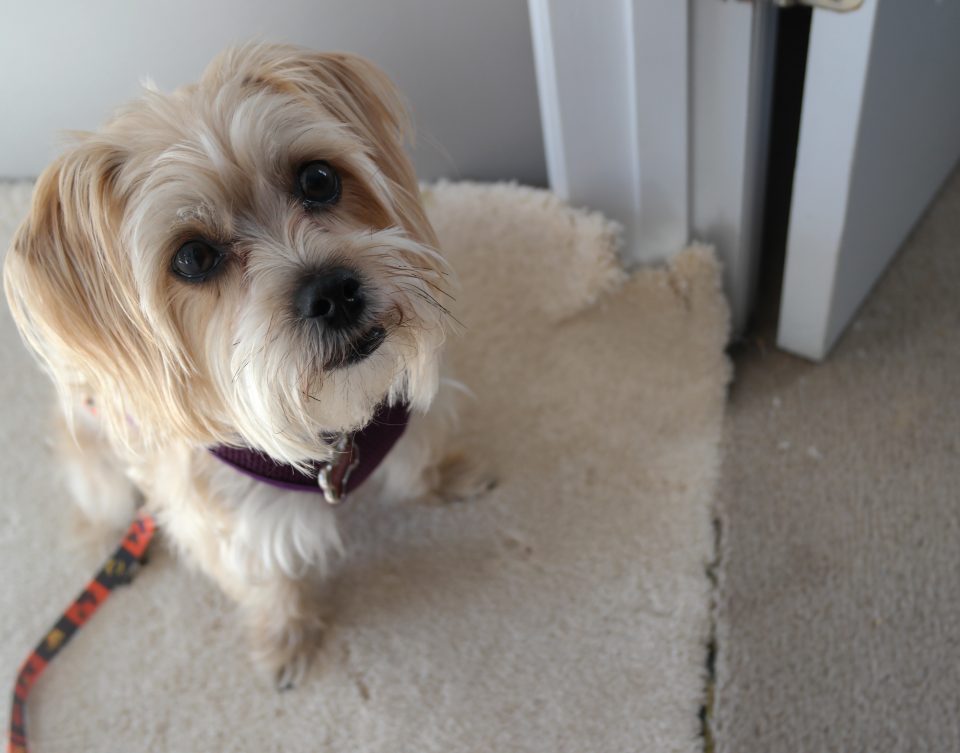 and once it was all done, i was floored!
#BadPunIntended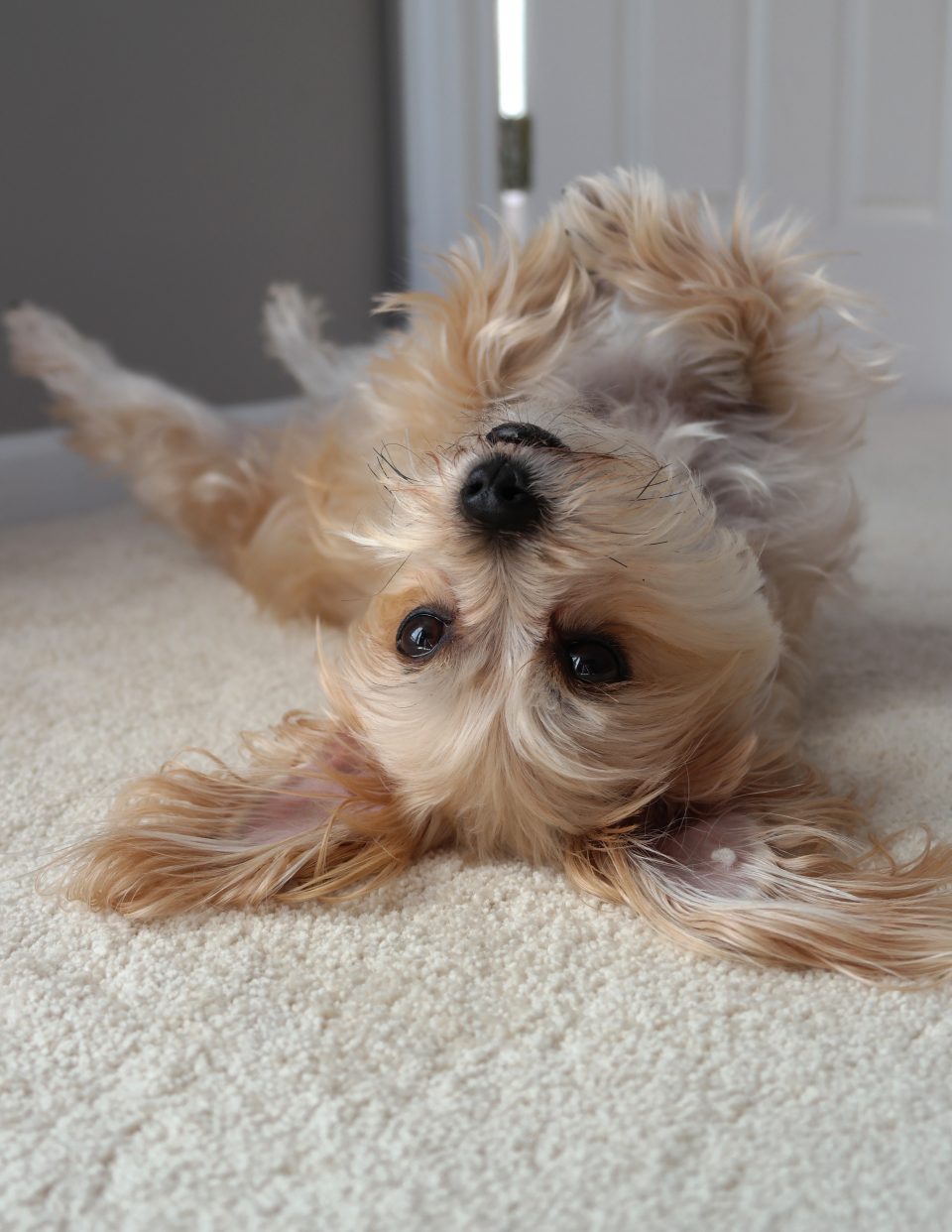 our new STAINMASTER® PetProtect® carpet is super cushiony and so mother puppin' soft that it kinda feels like i'll get in trouble for walking around on it …except i won't!
#Muwahaha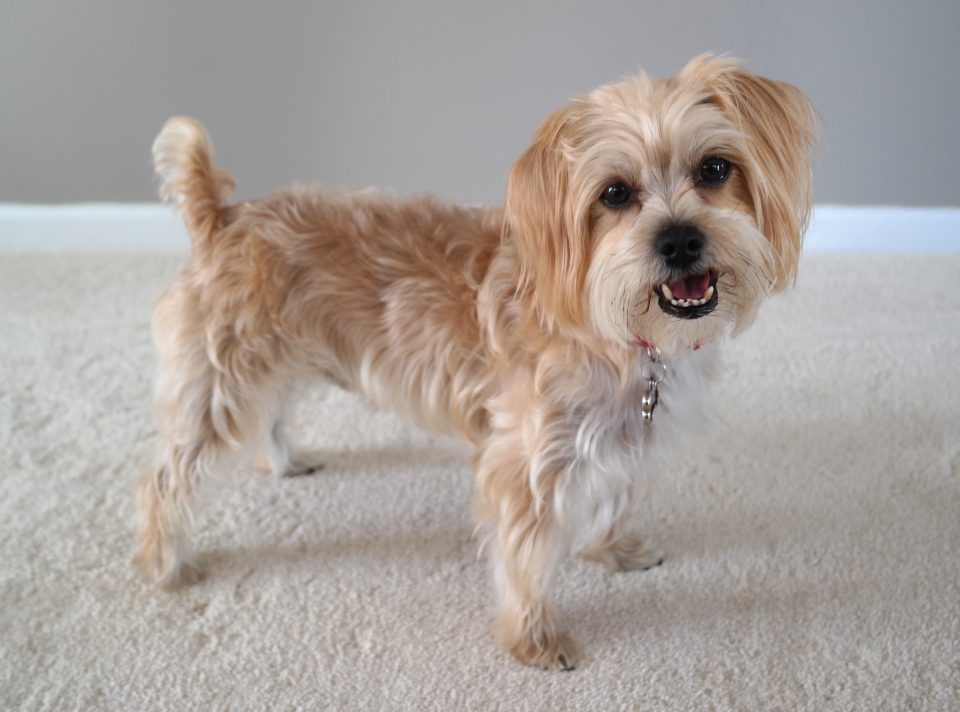 and this new, lighter color looks paw-some with our new furniture, and is like, the paw-fect backdrop for my puppy photo shoots.
what can i say? *fluffs fur* the ladies wanna see new pics of yours truly on a daily basis 😉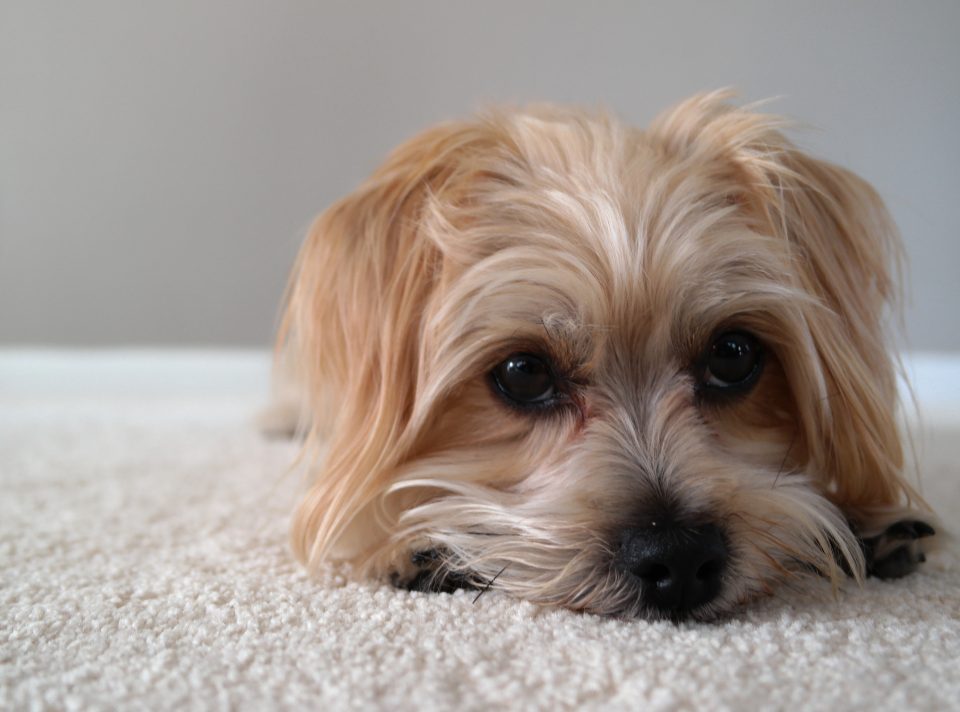 the human is pretty jazzed that its stain-resisting superpowers means that it will stay just as fancy for future photo shoots, no matter how many doggie messes i make or adult beverages she spills on game day 🙂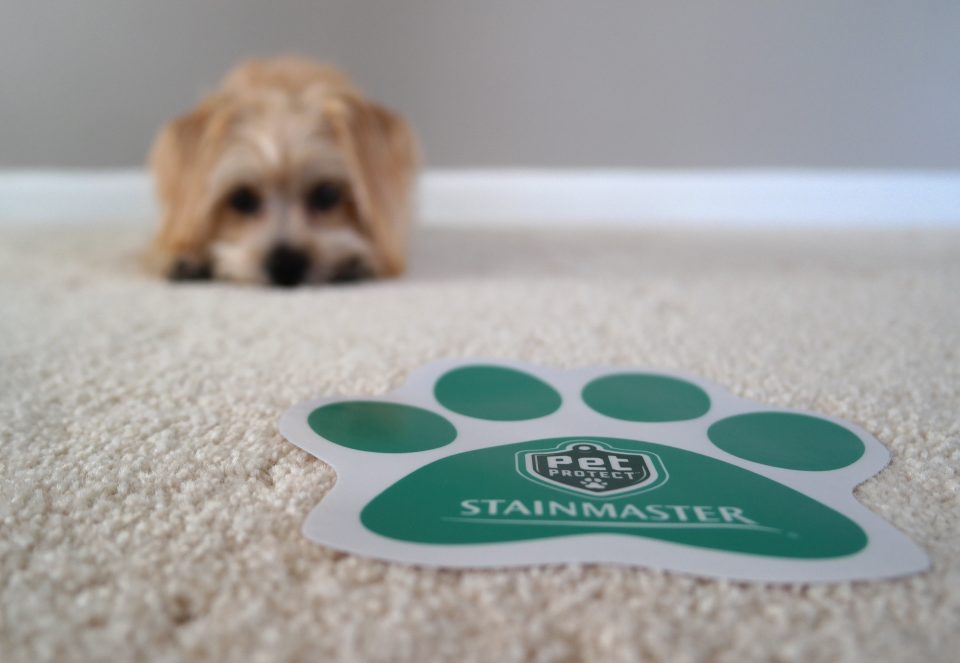 a big thanks STAINMASTER® for my super duper mother puppin' awesome new carpet, and another big thanks to lowe's home improvement for installing it! my tootsies have never felt better…and our house has never looked so #fly!
p.s. want to hear more about my stainmaster carpet adventure? check out my fancy-schmancy feature on the barkpost, my favorite blog ever!