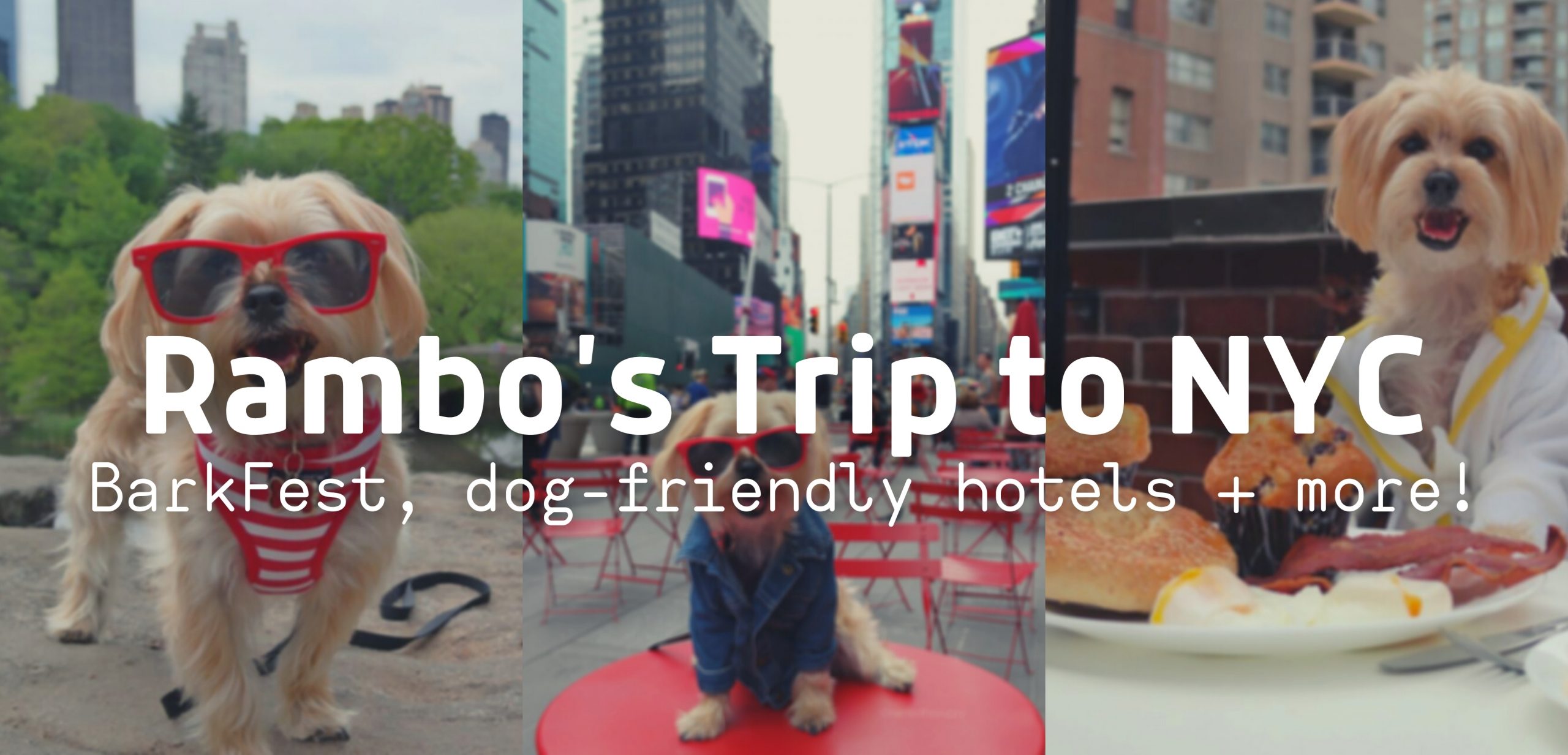 Rambo's Trip to NYC: BarkFest, Dog Friendly Hotels, and More!
i just got home from my trip to new york city! and holy moly, i'm POOPED. it was quite a lot for a little pup like me.
i went to a ton of cool places and saw some really amazing stuff while i was there. so today i'm sharing all the pawsome behind-the-scenes pics and details that i haven't shared yet on my facebook page and instagram profile!
We've been waiting here all day, when the heck is our plane going to get here?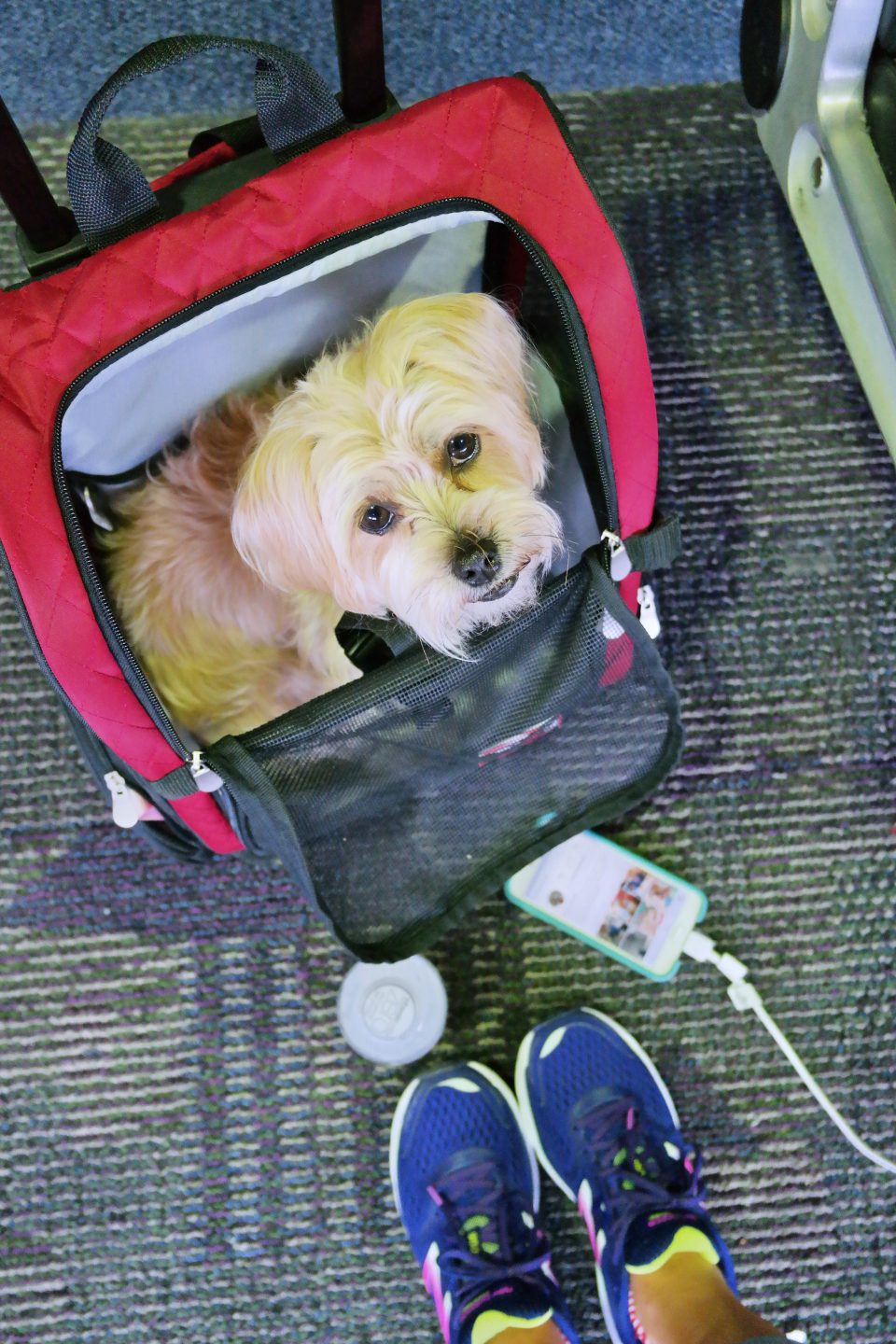 i'm probably the most impatient pup in the world when it comes to air travel. seriously. have you ever sat for hours in a bag like this? it would make 10 minutes seem like 10 hours for anyone, not just me! 🙂
yay, we finally arrived! now please excuse me while i take a nap.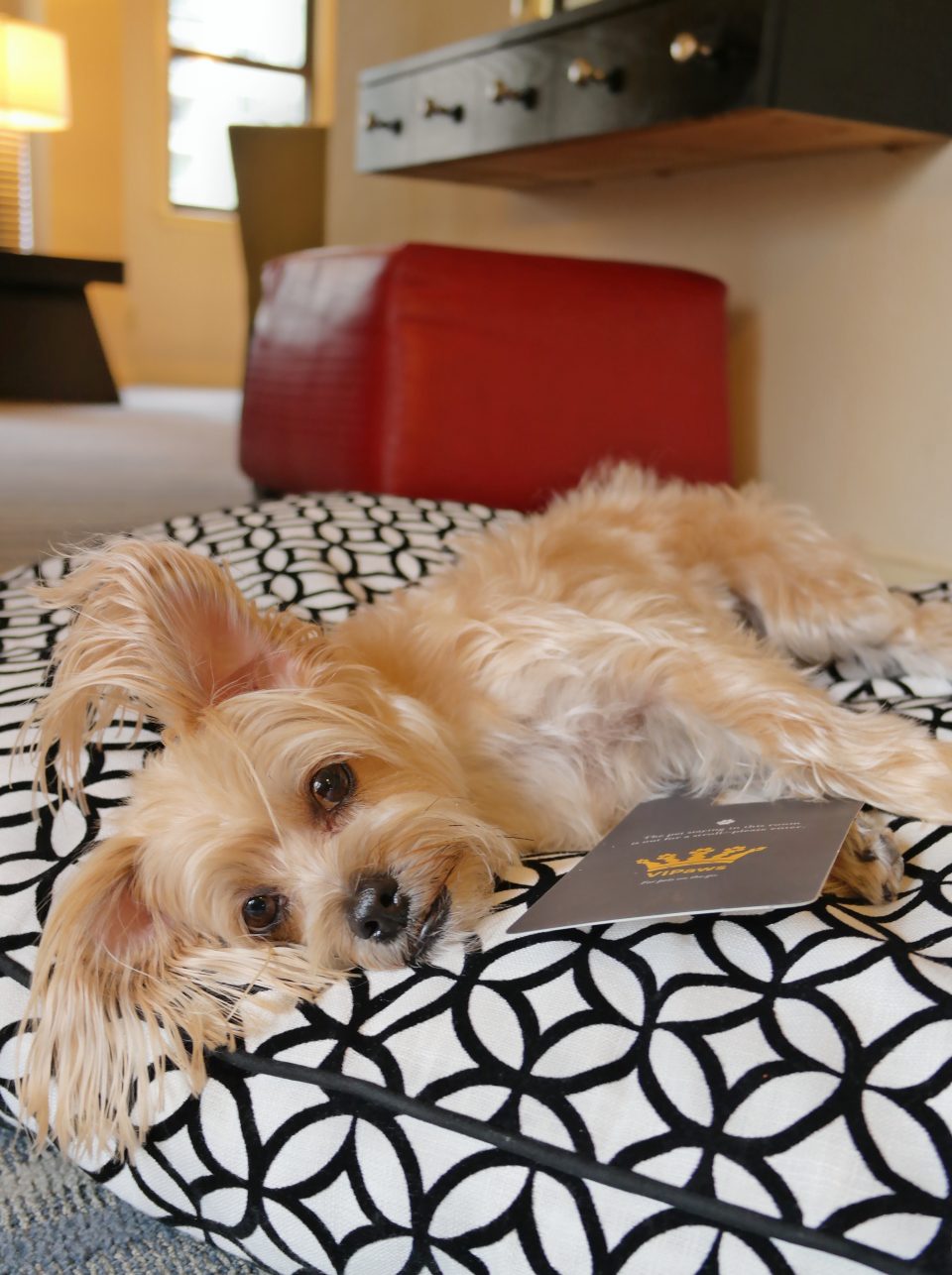 when we arrived at the Gardens NYC i immediately flopped down onto the comfy, cozy dog bed they delivered to my room and took a long nap. i had a dream that i was staying in a HUGE hotel room in a big, big city that had a kitchen, living room and outdoor terrace, and that the nice humans at the front desk had delivered a bed, treats, and toys just for me to my room.
and then i woke up.
…and found out it wasn't a dream at all!
the Gardens NYC is part of the Affinia Hotel Collection, which is a small group of pawsome boutique, dog friendly hotels in nyc. if you're staying in one of them with your pup, you can request a VIPaws package, which means you get a bunch of treats, toys, a cozy bed, and more to help make your pet's stay a comfy one. so awesome!!! i mean, i don't know of many hotels out there that do that, do you? 🙂
in addition to giving me a free stay in exchange for sponsored posts on my facebook page and instagram profile, they treated me like mother puppin' ROYALTY! i honestly have no idea why i ever agreed to go home after our trip. i should have just stayed there so i could get pampered every day. #WhatWasIThinking…!?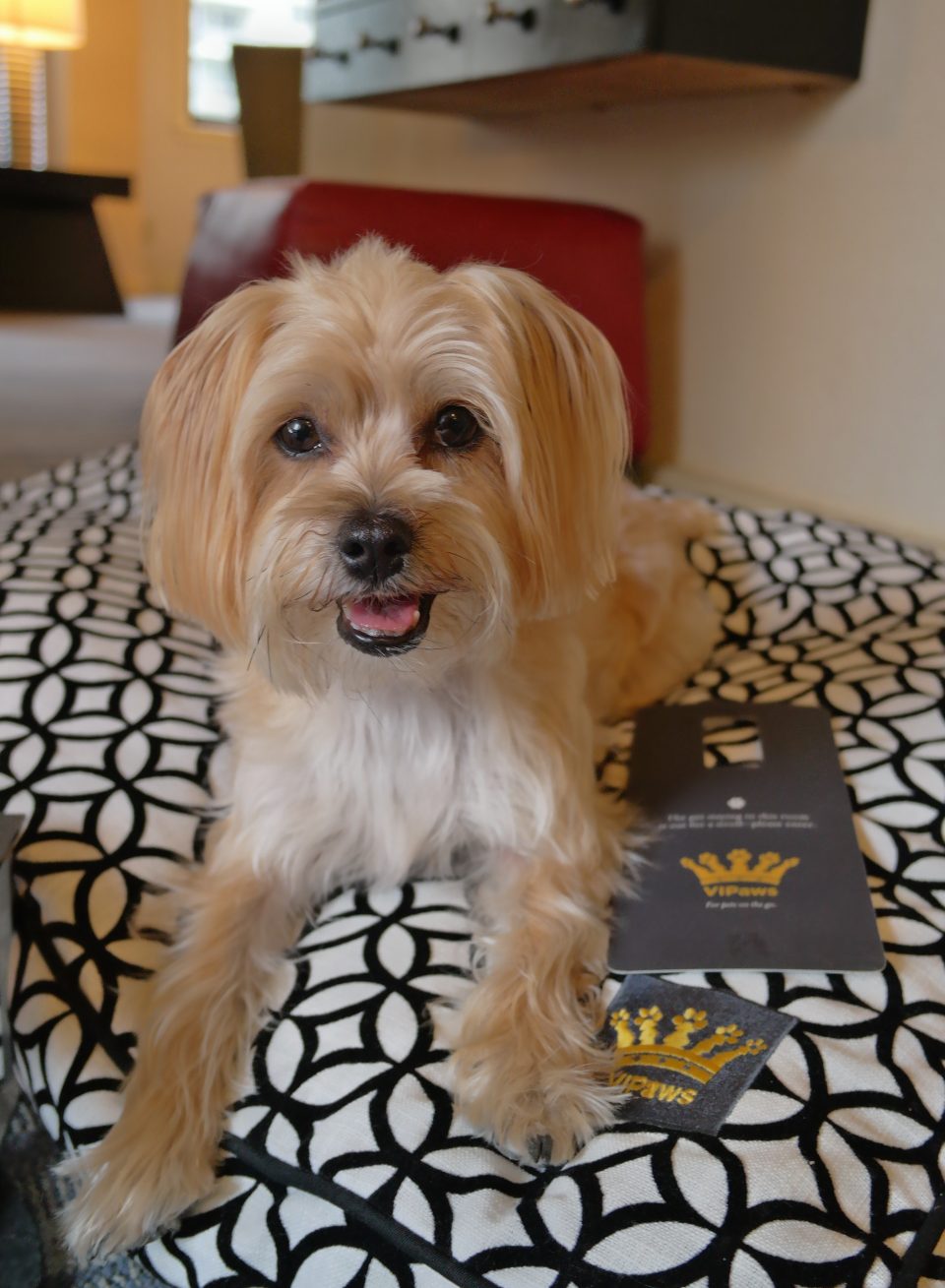 this month, Affinia is celebrating national pet month by giving you 10% off your pawsome stay and hosting a photo contest! enter to win a free 2-night stay at any of their dog friendly hotels with your pet by posting a picture showing how you pamper your pet to facebook, twitter or instagram with the hashtag #VIPampered. learn more here!
fact: there's nothing better than waking up to room service. and belly rubs.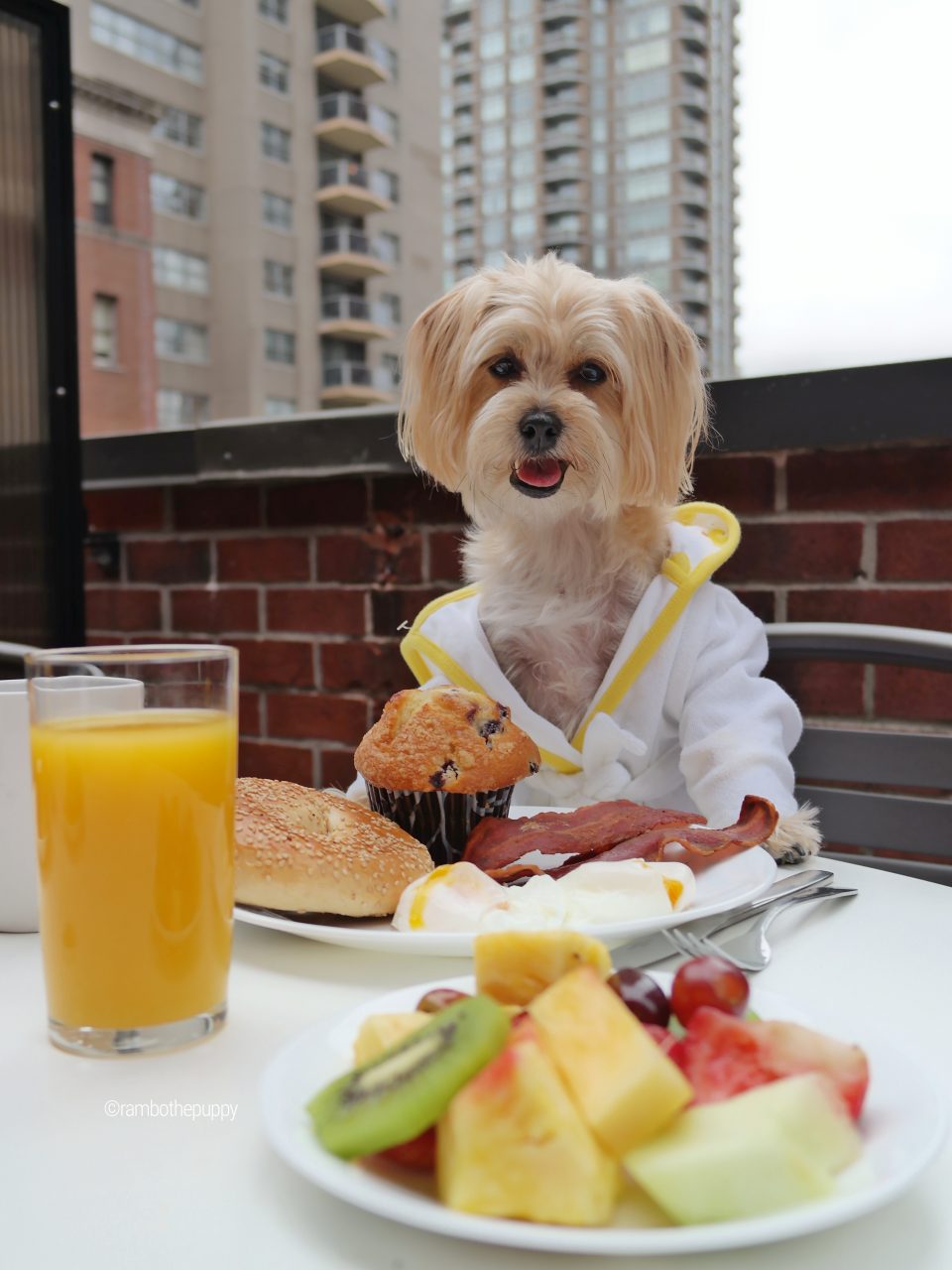 since we were soooo tired from traveling soooo far the day before, we ordered room service for breakfast the next day. #PamperedPooch #ThatsMe #AndImNotMadAboutIt 🙂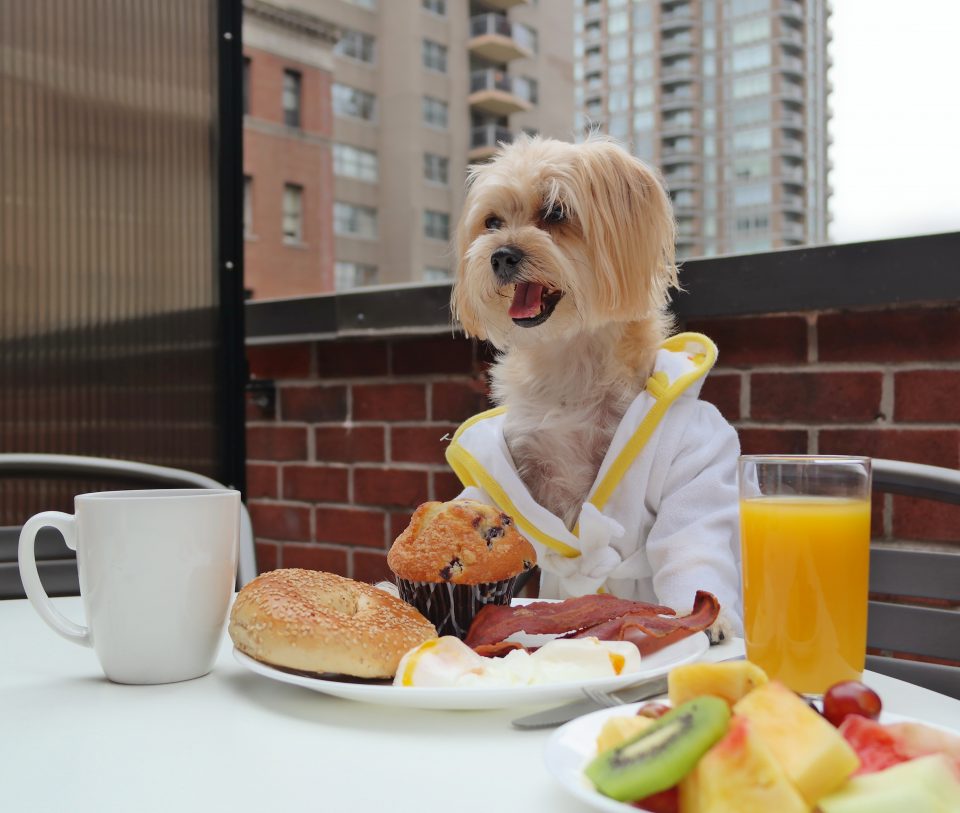 "oh man, looks like they forgot to bring your food. because this is all mine, right?"
which way to central park?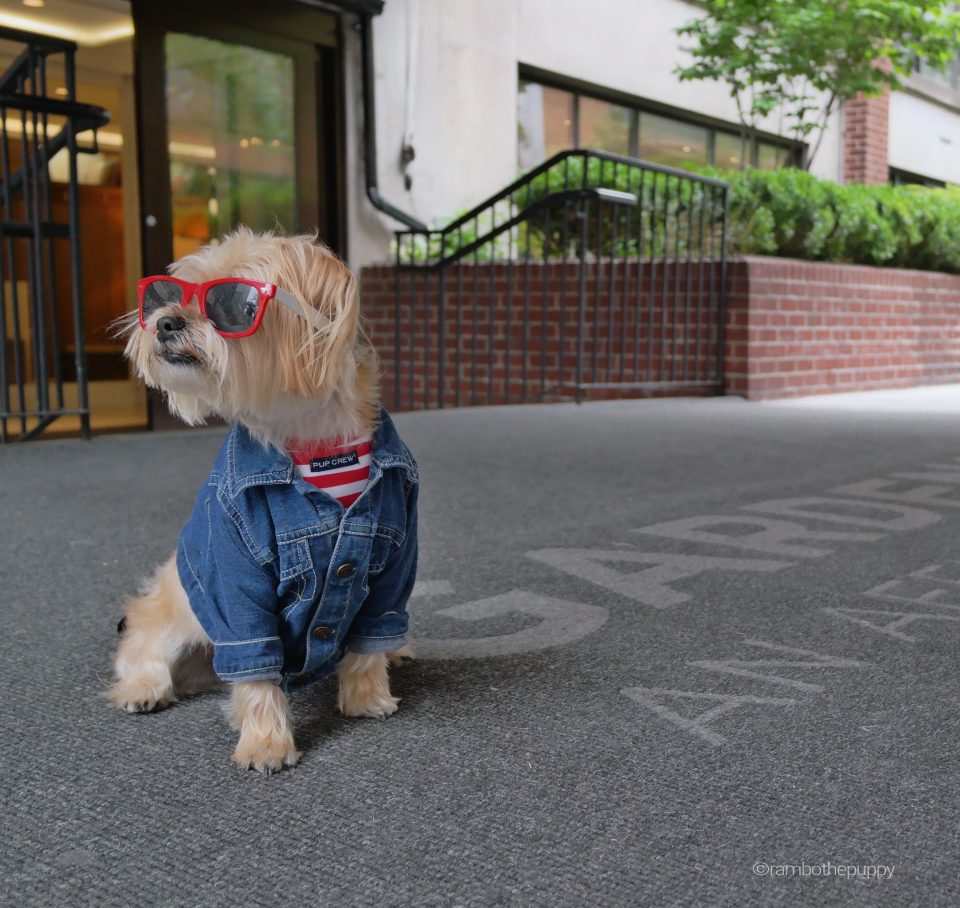 i took some time to get to know the city, which included a few trips to central park to tinkle on trees and smell dog bums (i mean, it's not an easy job, but someone's gotta do it!).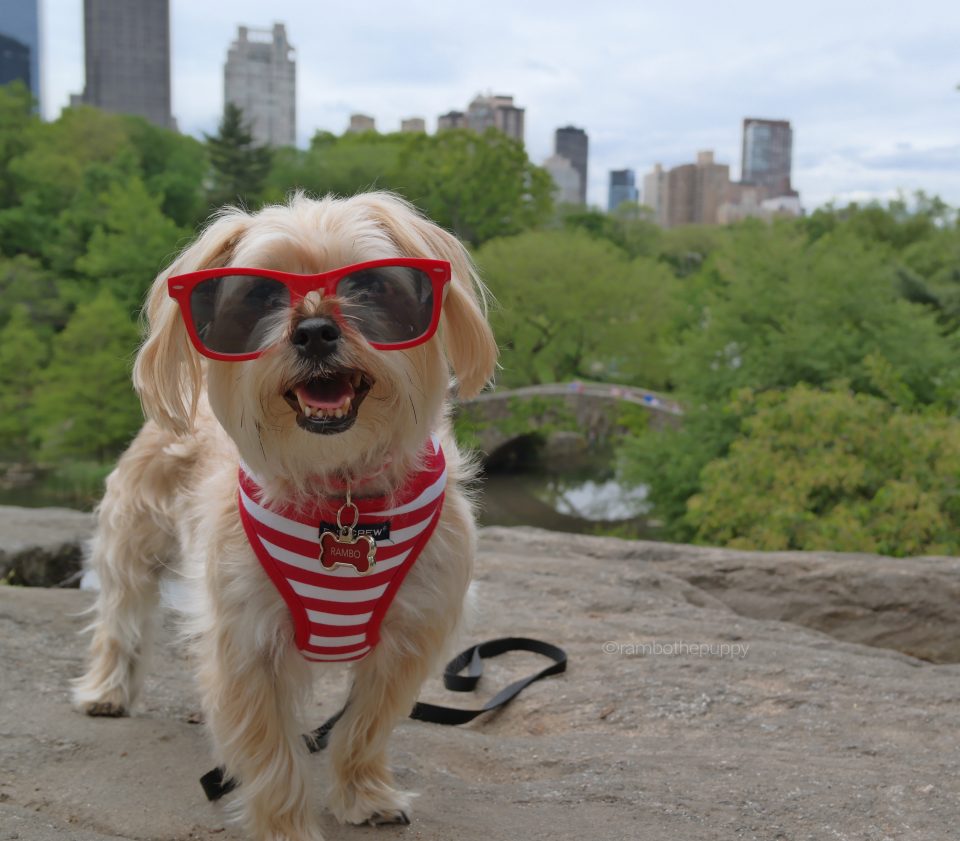 craving chick-fil-a? must be sunday.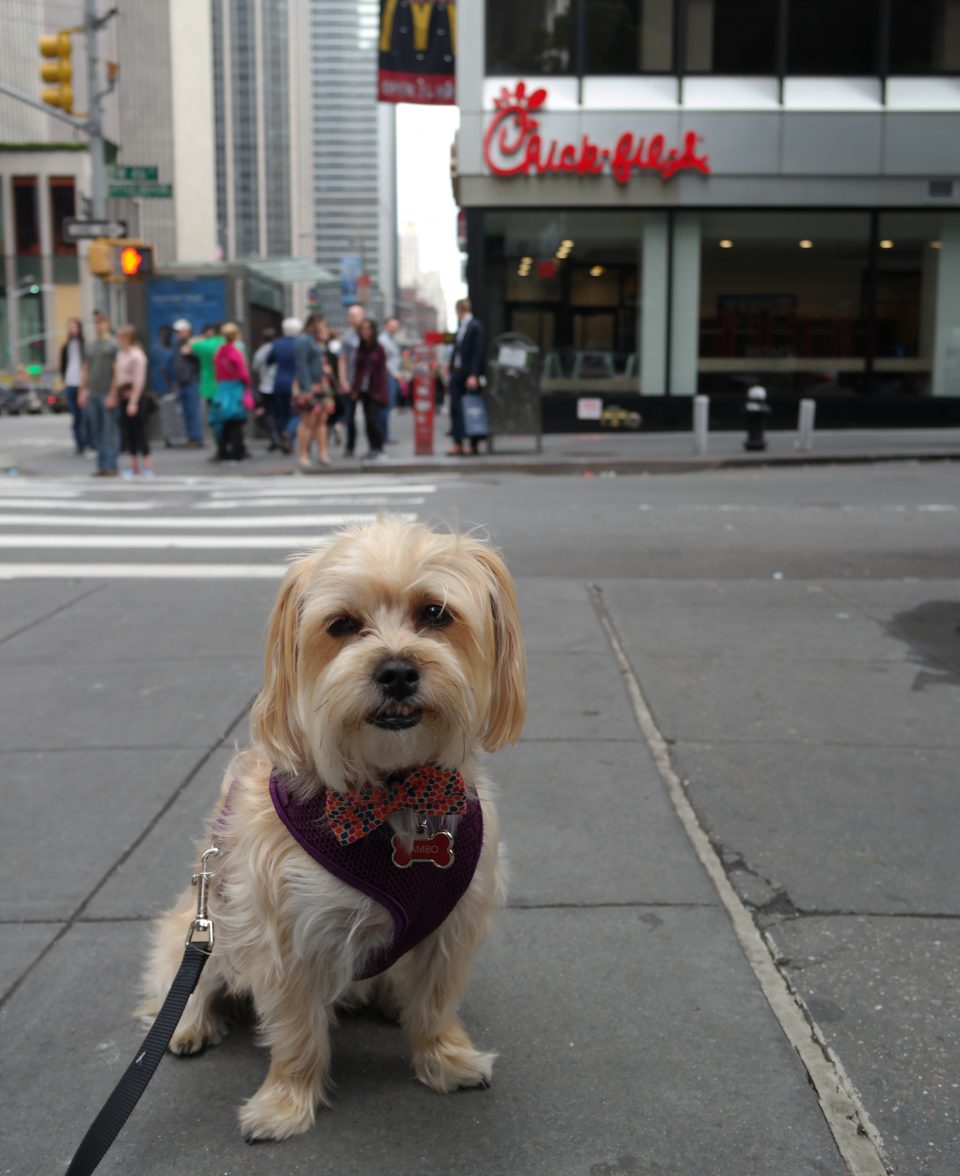 on sunday, i had a hankering for chick-fil-a. figures. since they're not open on sundays.
can you tell from this picture how disappointed i was to find that out? the human calls this look "drop ears rams," because i hang my ears really low in an attempt to look really, really pitiful.
meet up with @chloekardoggian and some sweet senior pups.
i had a chance to meet up with chloe kardoggian at an event she hosted with dog & co and susie's senior dogs. it was awesome! i even made a new super fluffy friend named agador.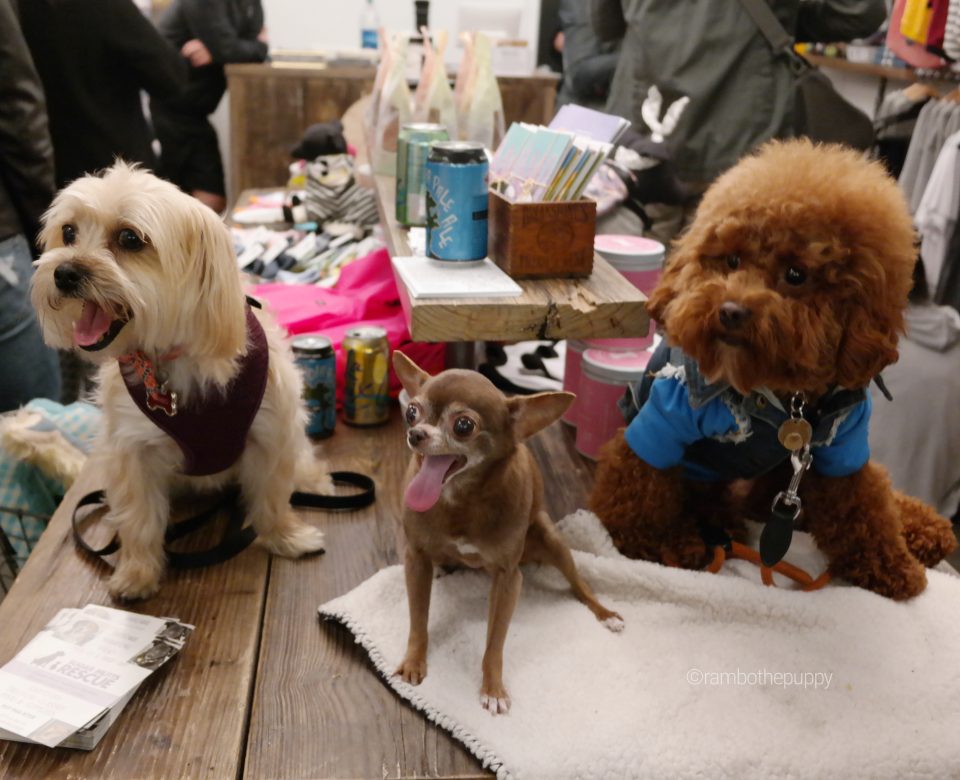 times square was cool…and kinda *really* loud.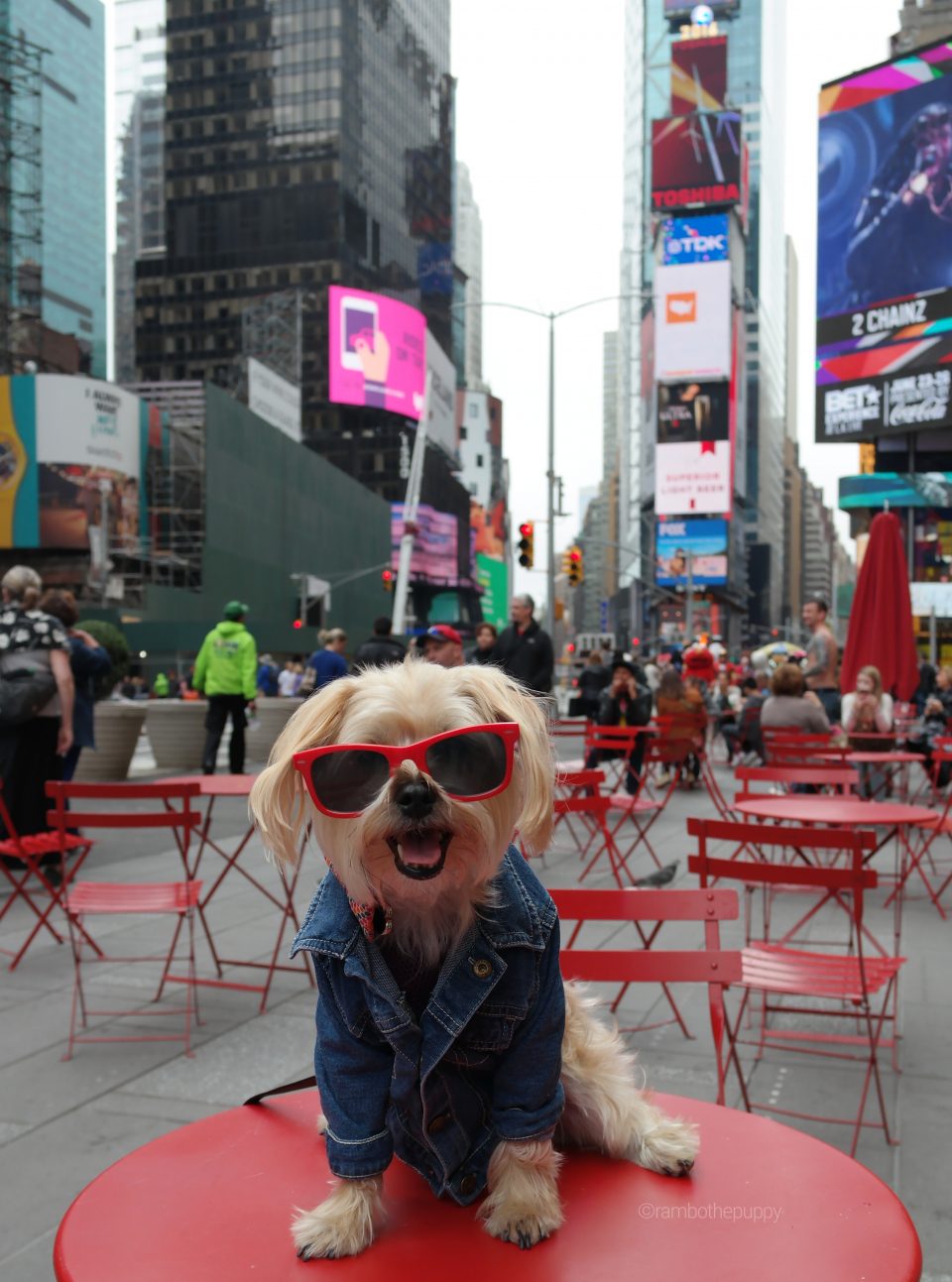 i paid a visit to times square, which was pretty overwhelming for a little pup like me.
the human held me the whole time so i wouldn't get trampled by all the people carting around selfie sticks and weirdos dressed up in furry cartoon costumes. luckily i managed to get a few pics there before we booked it to a side street where it was finally quiet enough to think 🙂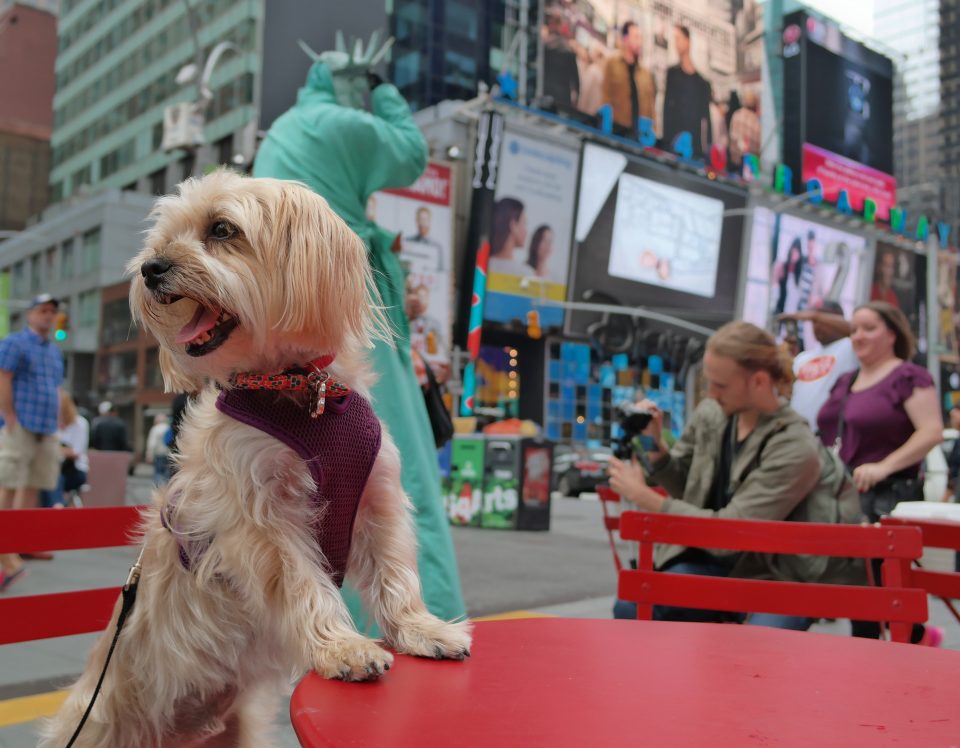 i took the worst picture ever at rockefeller plaza…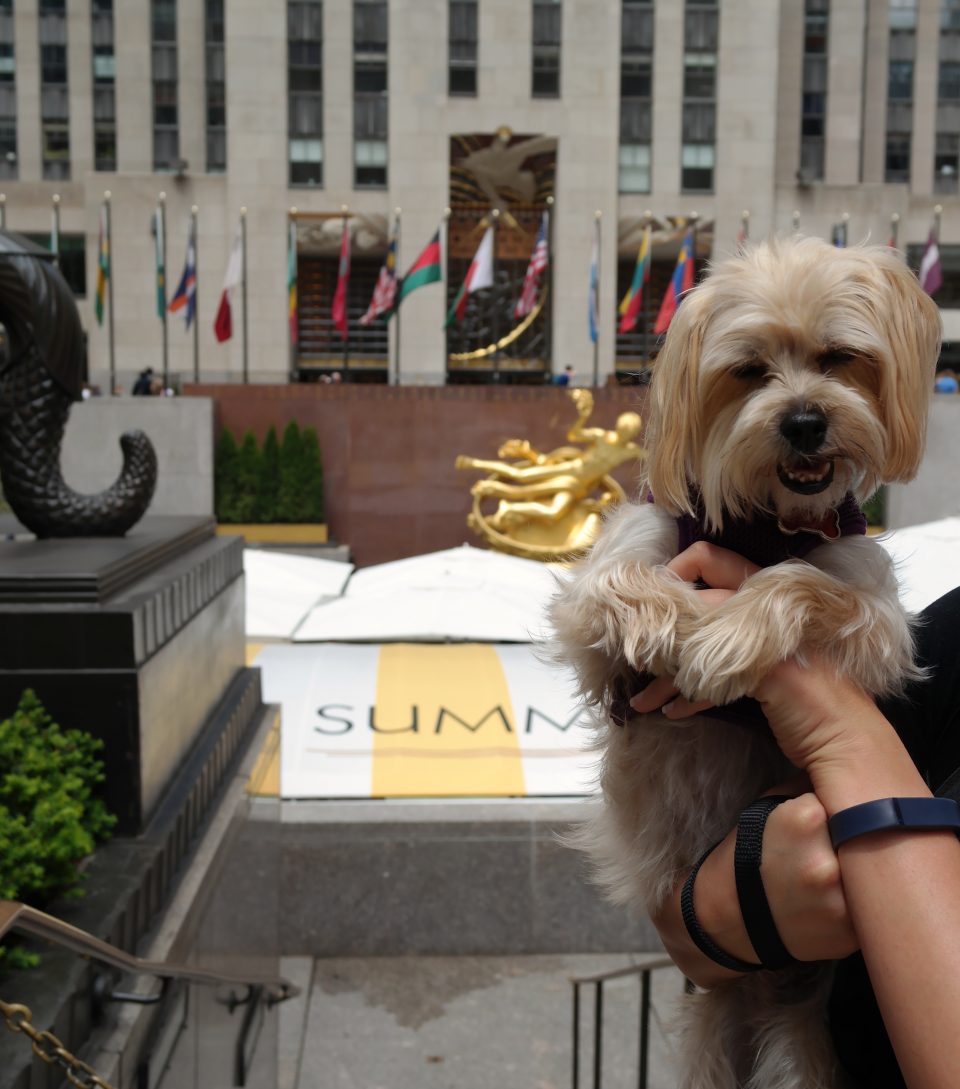 yeah. let's not talk about how terrible this picture is. i was kinda tapped out by this time, so getting a good shot was sort of impossible 🙂
partying with all the pups at barkfest nyc!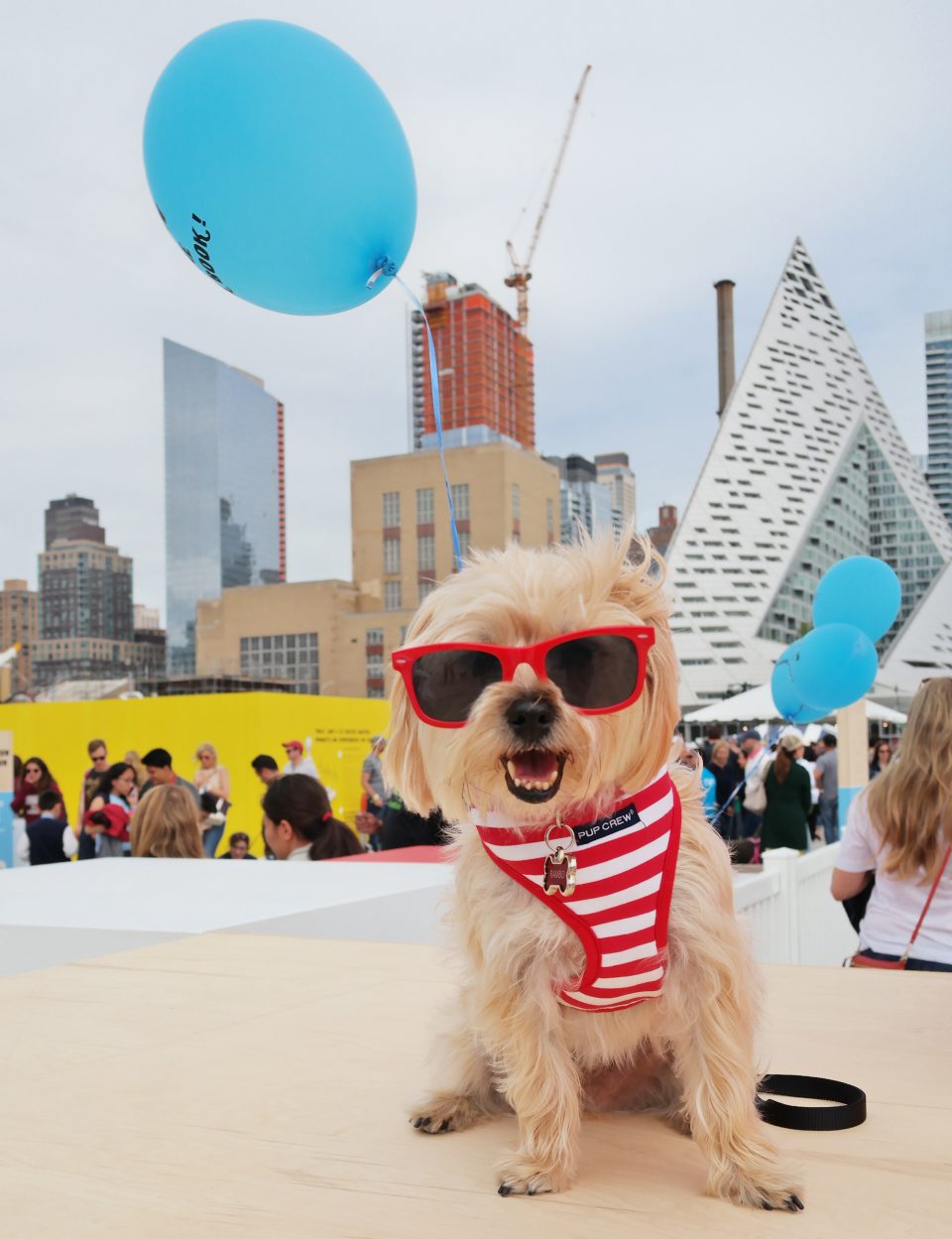 on sunday i hit up barkfest nyc, a dog festival hosted by barkbox. the event was at pier 97, which is on the water. there were SO. MANY. DOGS. THERE. i literally have never seen so many dogs and their doting owners in one place in my life.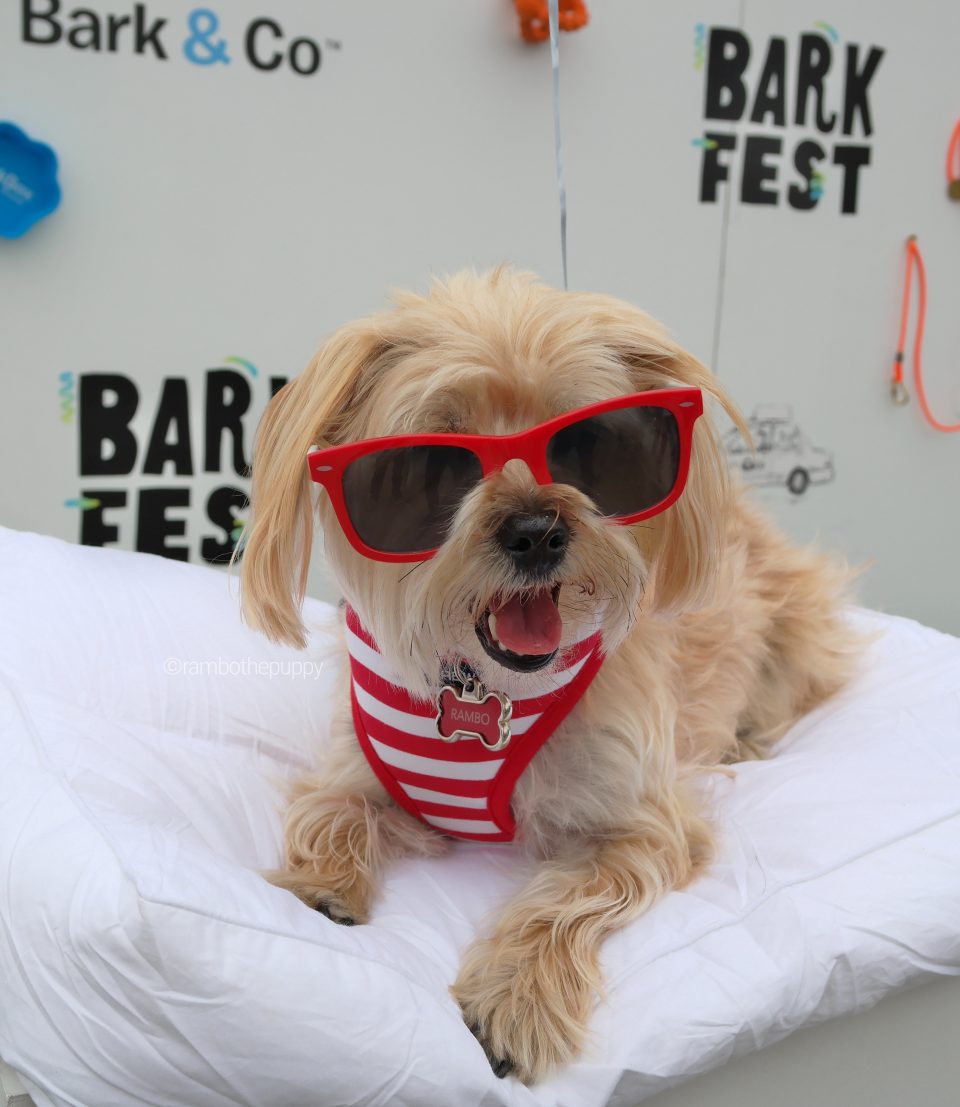 while i was at barkfest, i made sure to take some cute pics that i could share with all my fans on facebook…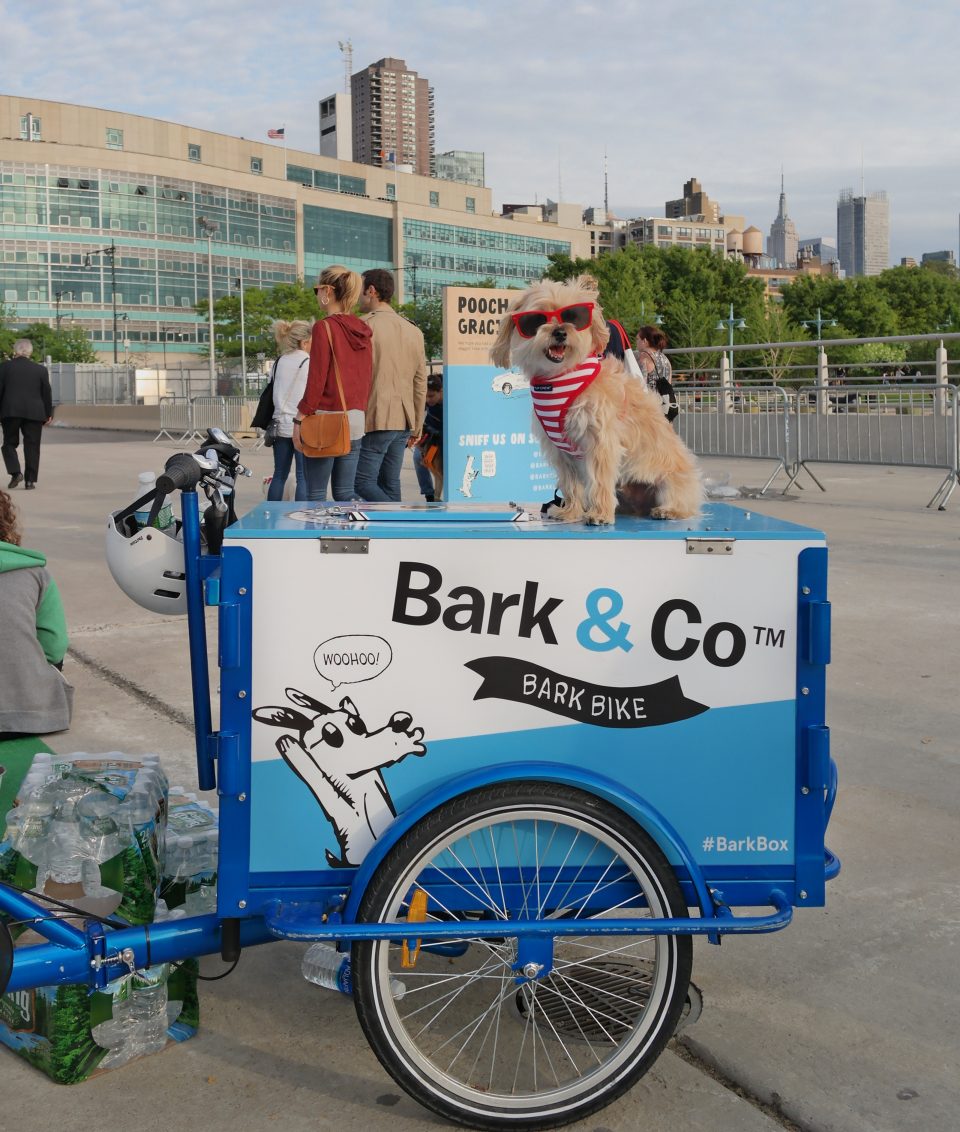 "i have no idea what this is or what it's supposed to do, but i'm pretty sure i look adorable sitting on it."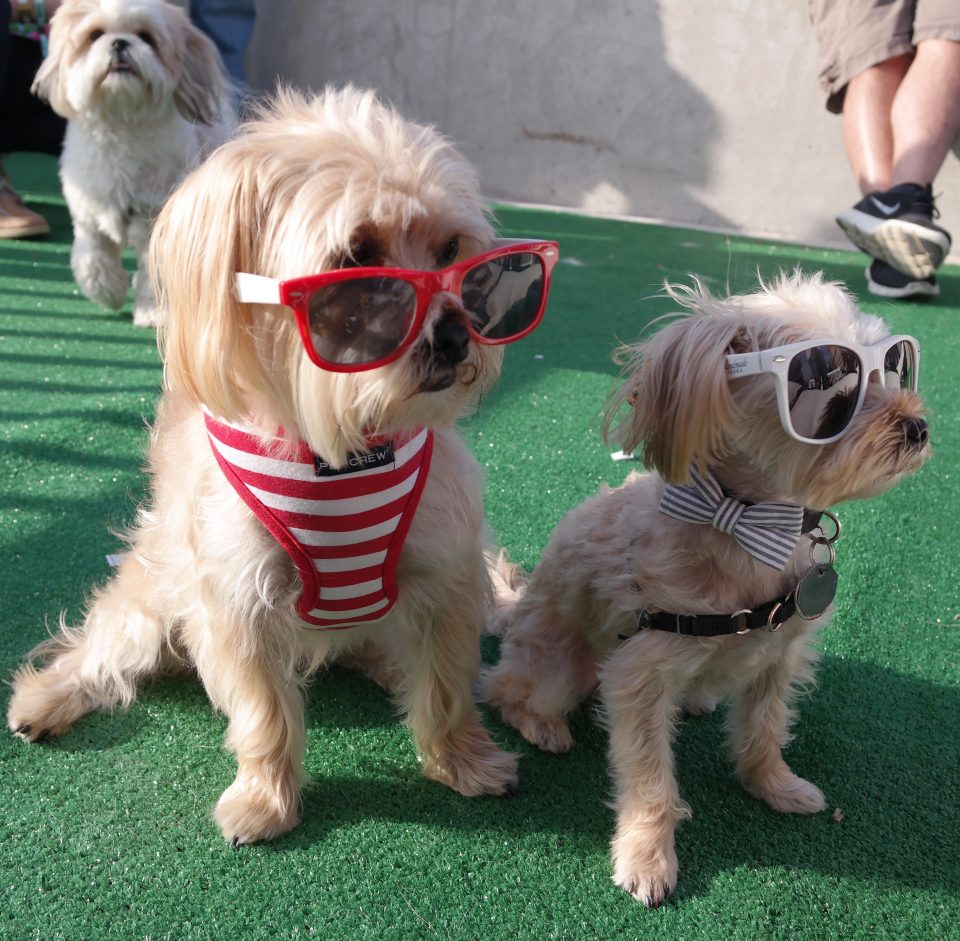 i made some new friends like pippin! we got along so well that we just HAD to take a selfie together wearing our fancy shades. #SoFly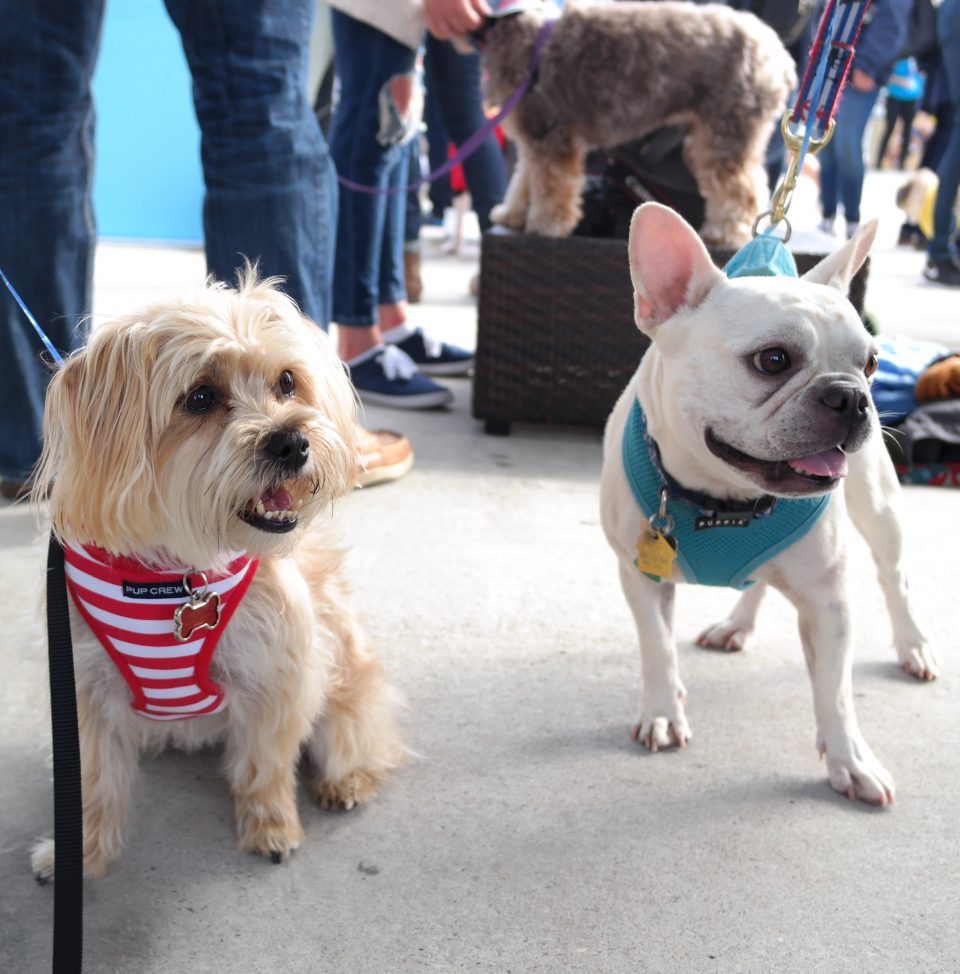 and i met up with lucy, the cutest frenchie in nyc, paws down 😉
i reached a new level of "tired" after barkfest.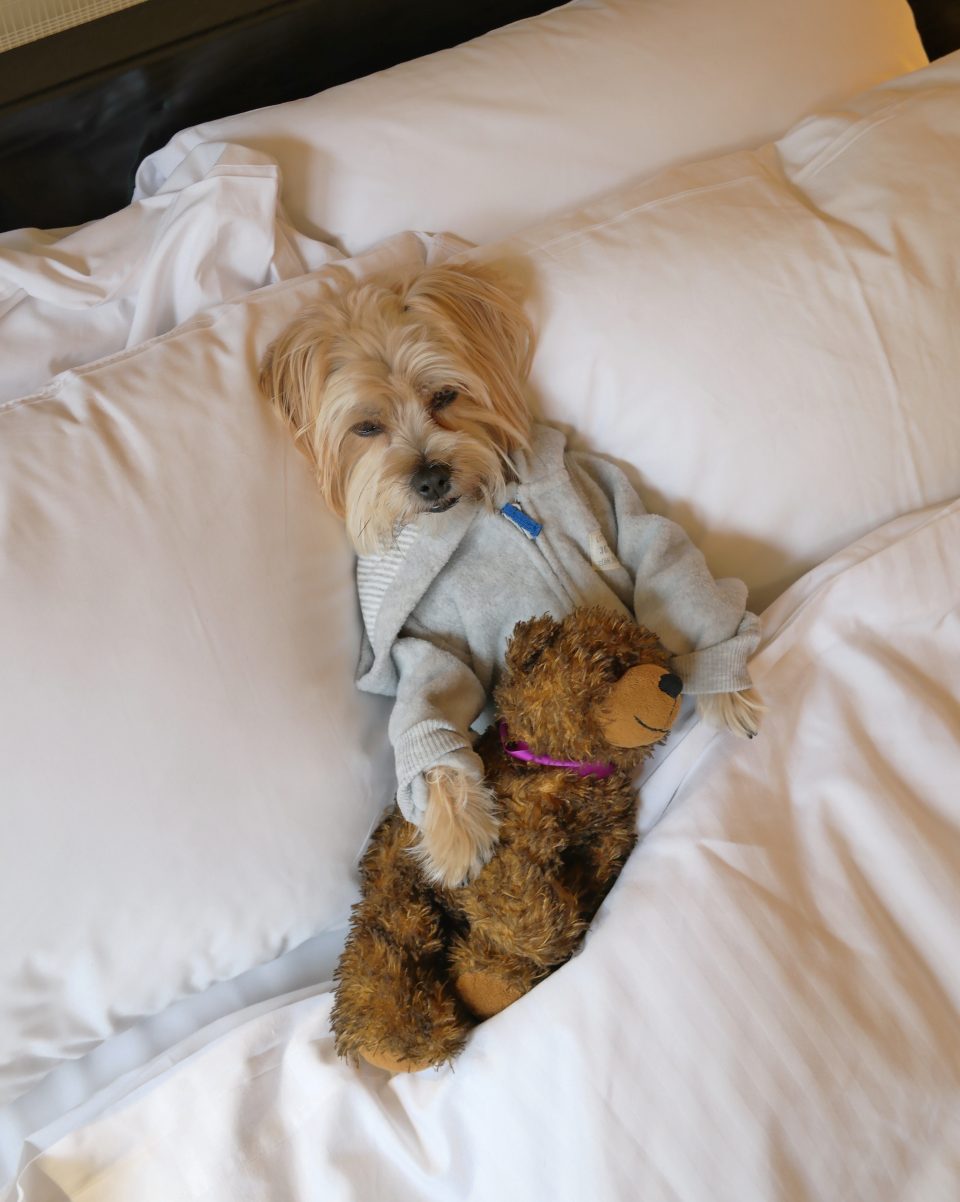 so there's "tired," and then there's "barkfest tired." it's like, a 100 on a "how tired is this pup" scale of one to ten. #Zzzzz
Visit to barkbox hq.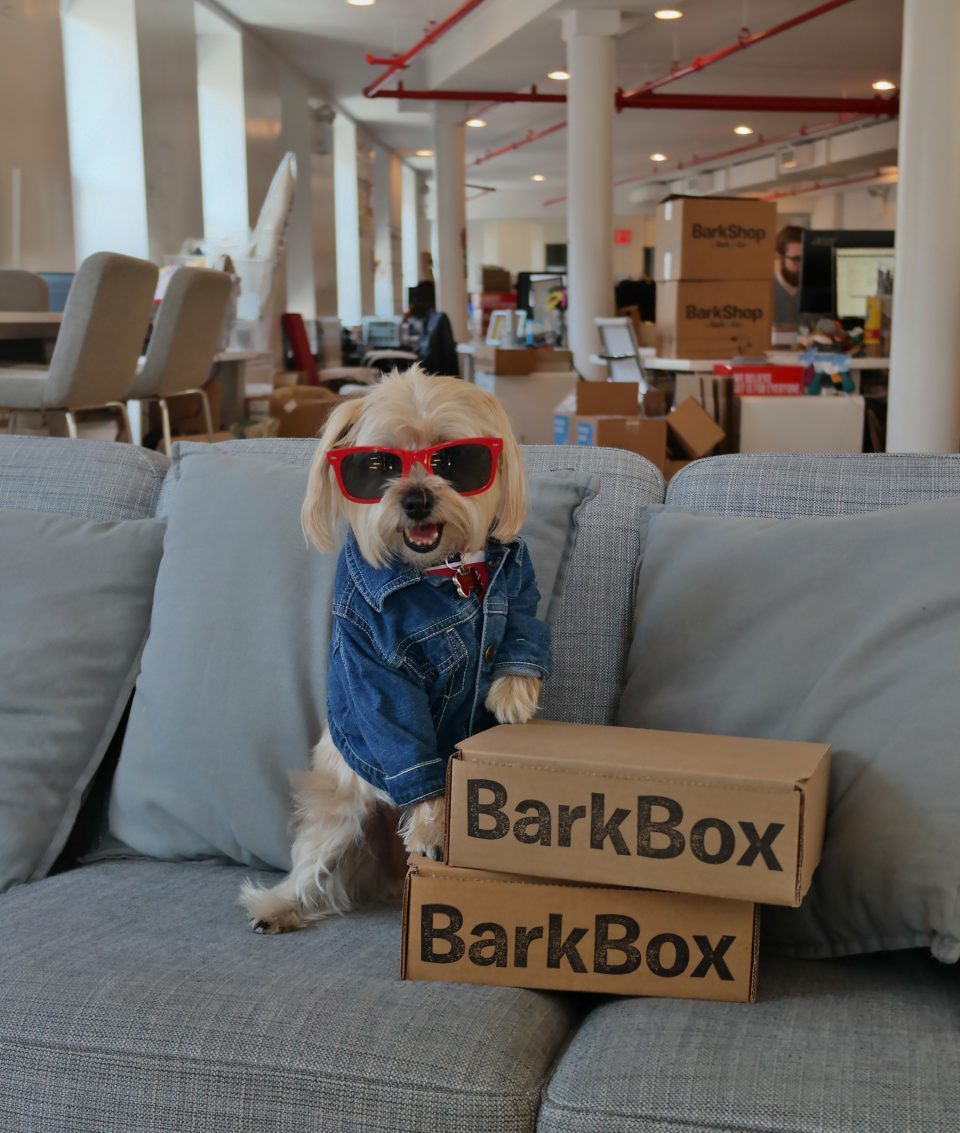 barkbox invited me to come hang out at their headquarters in chinatown, so of COURSE i had to go. there's nothing i love more than disrupting humans when they are working on their computers, getting tons of belly rubs, and sneaking treats under the desk from as many people as possible.
i'm pretty sure they promoted me to vp of treats and toys while i was there, and i didn't even have an interview!
Photo shoot with the dog styler!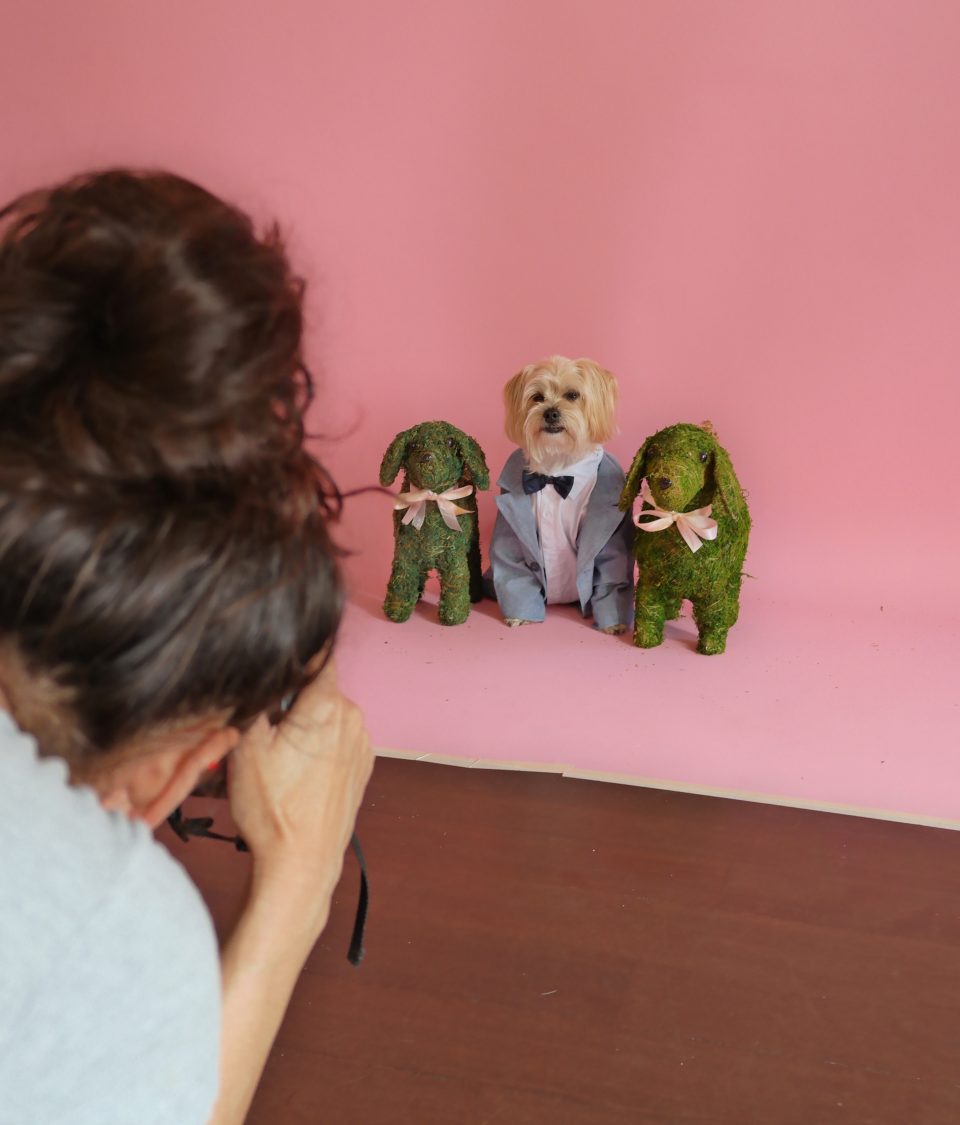 and last but absolutely 100% not least, i paid a visit to the dog styler, a fancy schmancy fashion photographer based in brooklyn who takes amazing photos of dogs dressed up in aaaahhhh-maaazing outfits!
i got to hang out and dress up with her pup rosenburg. we were instant best friends – but i guess that's what dressing up in human clothes and posing for the camera will do to ya'.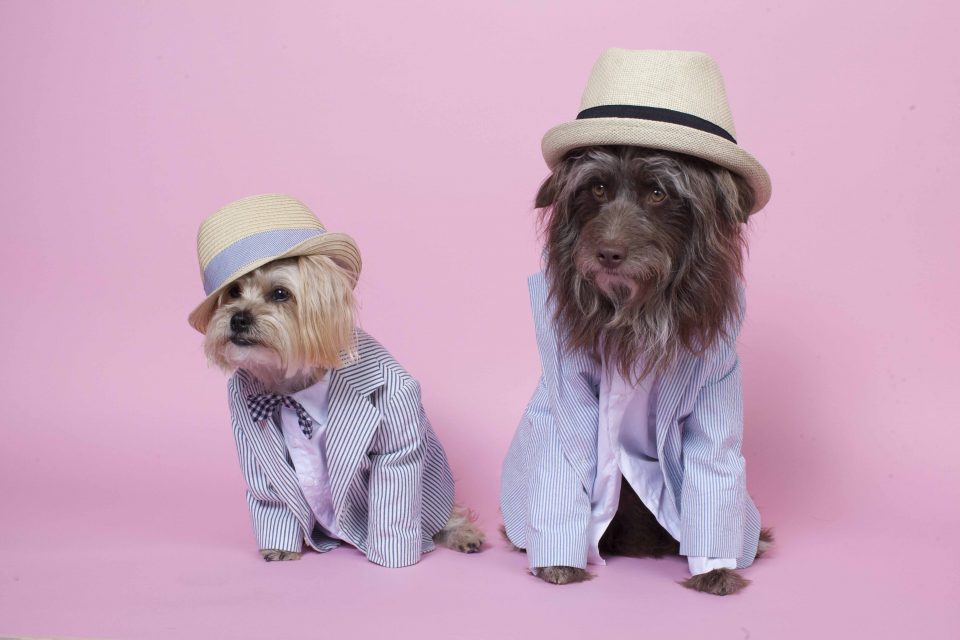 "we're in this together buddy, just a little longer and then we will get a ton of treats!"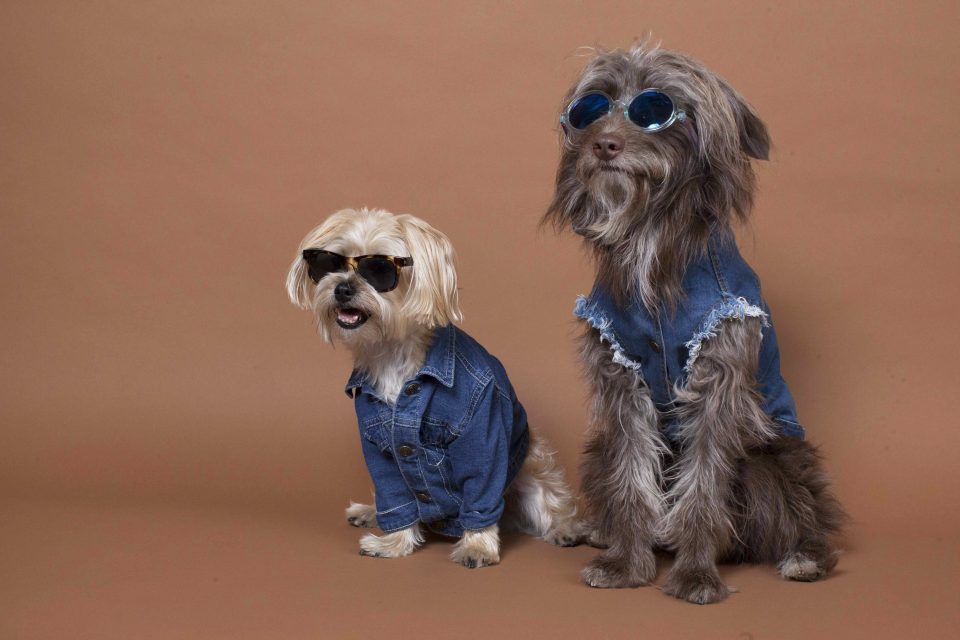 "wanna be part of our crew? then you gotta have SWAG. and snacks. lots and lots of snacks."
_ _ _
all in all, i had a great trip, even if i'm exxxhhhhauuusted and will probably have to sleep like a week to get my energy back. but you know what? it was totally worth it! plus the human completely forgot i was supposed to be on a diet this weekend and fed me a ton of delicious treats and snacks and i probably gained like 3lbs of fluff. #yaaas!