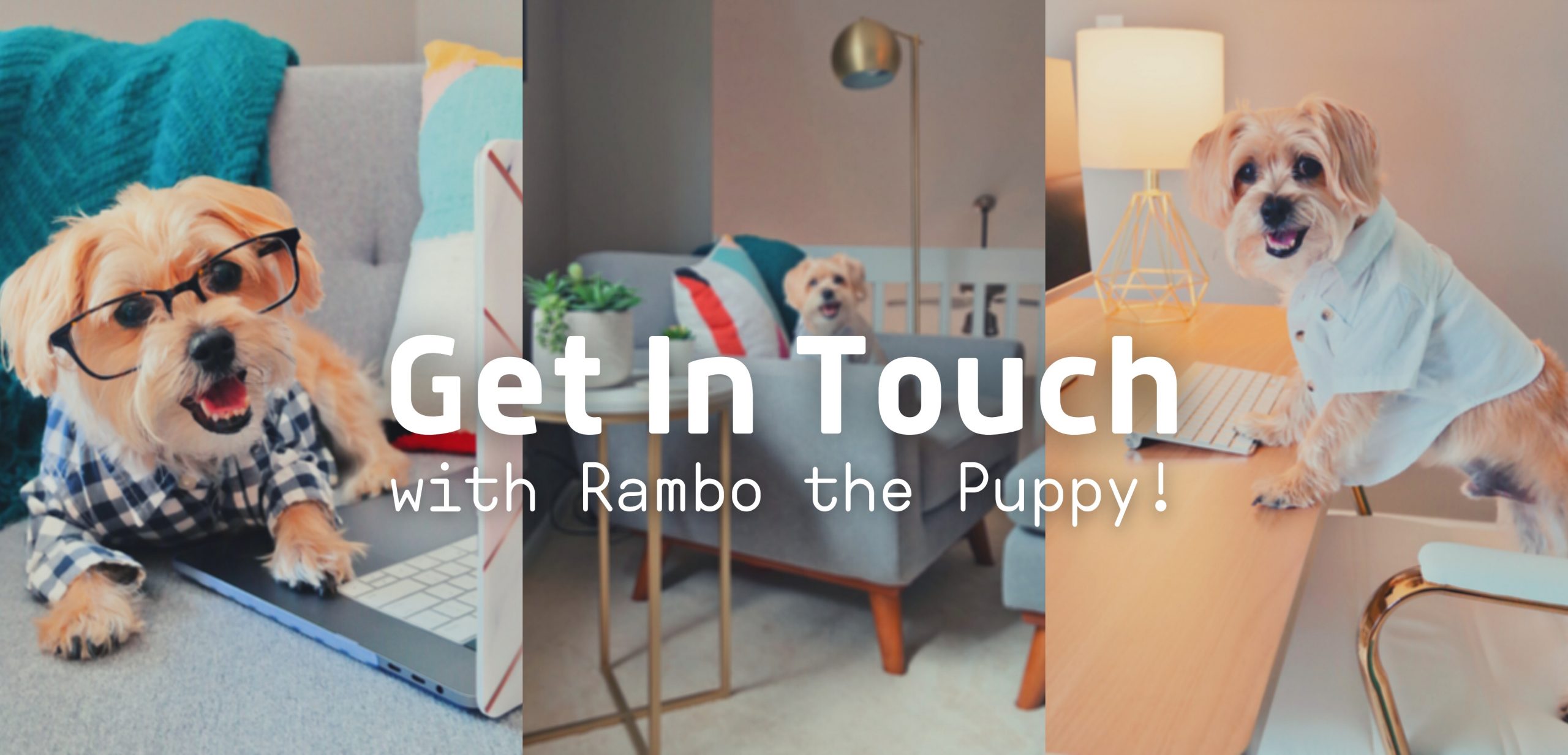 Business inquiries:
Send an email to emailrambothepuppy (at) gmail.com or use the form below to submit your message, and we'll get back to you in two shakes of a puppy's tail.
For all other inquiries, questions, and comments about how cute Rambo is:
Please post a comment on Rambo's Facebook Page, share a post in his private group, comment on one of his posts on Instagram or send him a DM! 🙂
Want to send Rambo some mail?
Unfortunately, we cannot accept mail or packages from fans at this time 🙁 If you do want to give Rambo a gift of some sort, we encourage you to donate to your local humane society or no-kill shelter in Rambo's name to help support Rams' mission of helping every dog find a home with a loving furever family 🙂