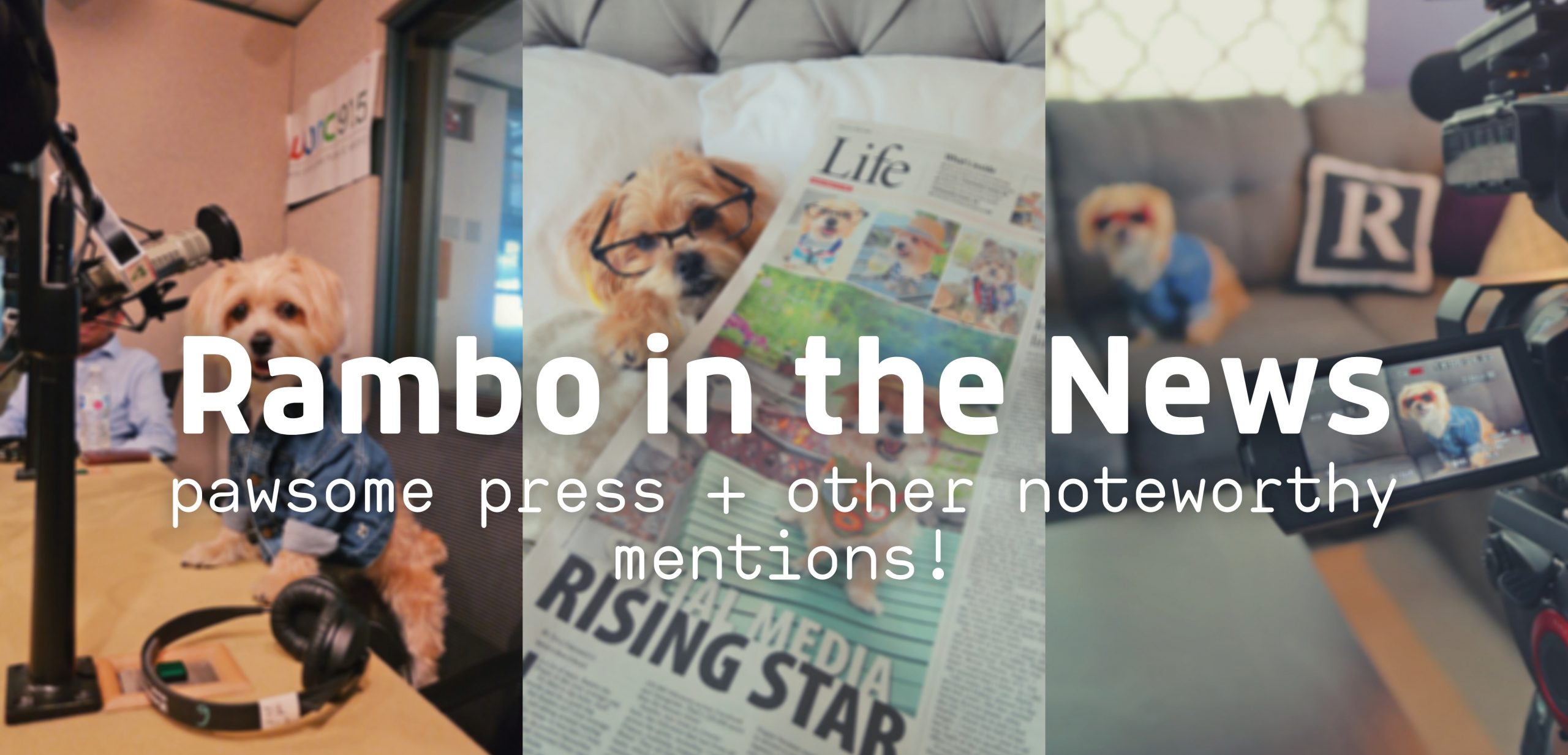 Rambo has been featured several times in the press (and no, it never gets old!).
Check out some of our favorite articles, videos, and interviews below:
Greensboro News & Record
Two-page feature in "Life" section of Sunday paper + supporting digital article
Triad pup Rambo is social media star
WUNC North Carolina Public Radio
Live on-air interview (with the human, of course – Rambo didn't say much ?)
The Making of a Pet Influencer
WFMY News 2
Video interview for a segment that appeared on the 5 o'clock news, and a digital feature on their site and social platforms.
How a Triad Woman's Dog Became a Social Media Star, And Helped Her Earn a 2nd Income
CNBC On The Money
Video interview that aired on CNBC
Pets are the new social media influencer, and this Harvard Law grad represents many of them
North Carolina Spectrum News
Video interview featuring the human + her face for the first time EVER in press with Rambo! 🙂
Skill Swap: Greensboro Pet Influencer Gets Creative to Learn New Things, For Free
WLTX News 19
Video interview and feature article
How NC Dog 'Rambo the Puppy' Became Social Media 'Furlebrity', Owner's Side Hustle
WVEC News 13
Video interview and feature article
How NC dog 'Rambo the Puppy' became social media 'Furlebrity', owner's side hustle
People.com
Full-length feature article
We Found Your Next Instagram Follow: Rambo the Pup Has More Sunglasses and Style Than You
Pet Age Magazine
Magazine feature/interview