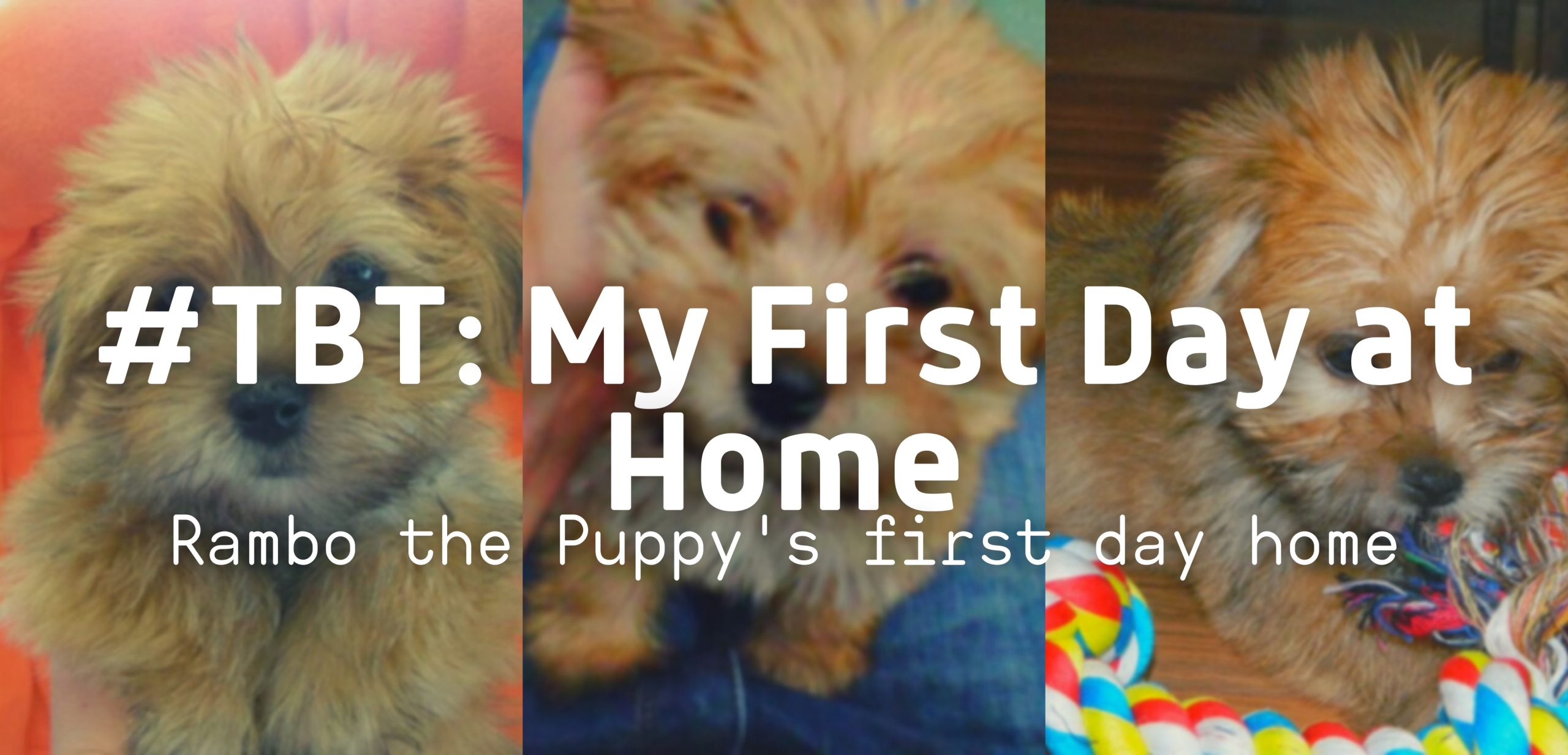 #TBT: Rambo the Puppy's First Day Home!
here's the story of…
The day the human brought me home (and our lives changed forever!)
the day the human brought me – sir rambo the puppy, king of bacon treats and snuggles – home i was only 10 weeks old. just a little puff of fluff!
she wasn't looking for a dog that day, but she always liked playing with her friends dogs and dog sitting whenever they needed her to.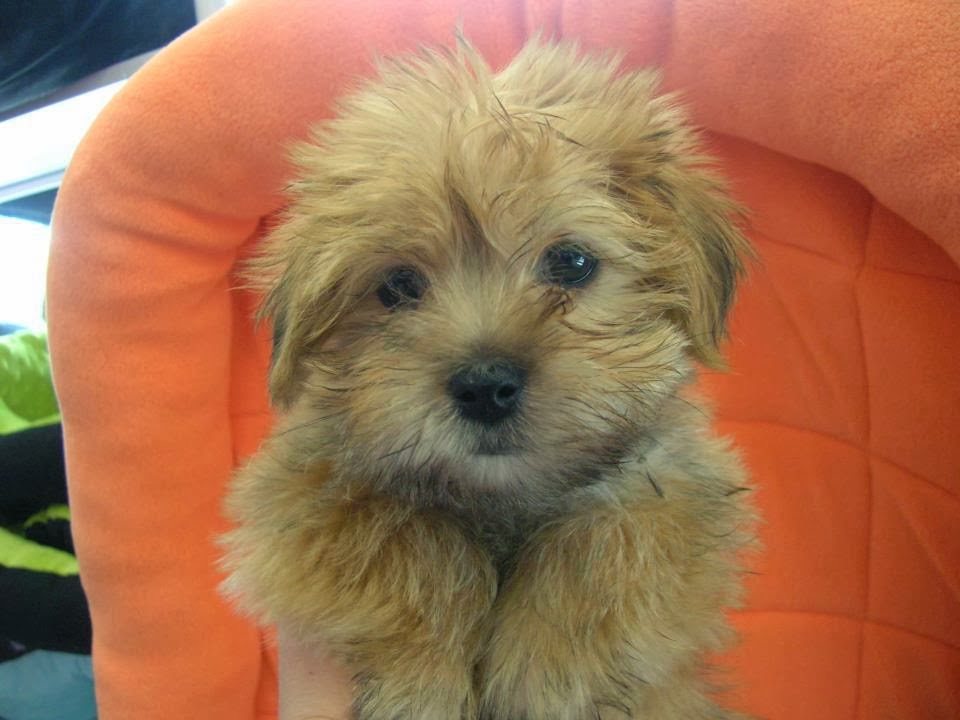 yep, totally irresistible since day one.
…and it's safe to say that once she saw me, she fell in puppy love.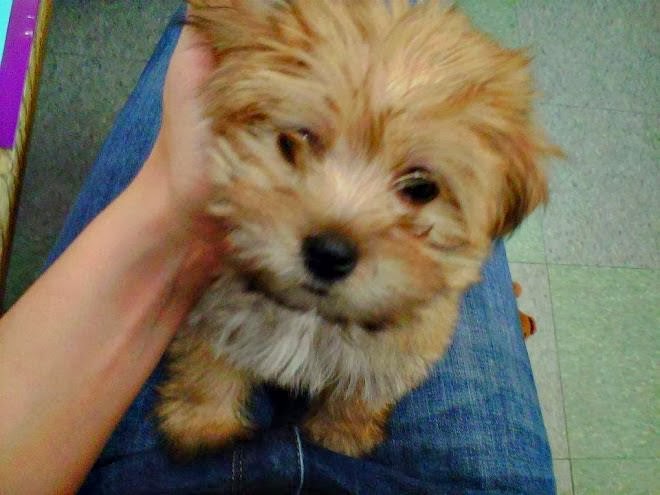 "i think i ruv you, please never leave me?"
but i didn't go home with her that day. noooo, she had to "sleep on it" before she made such a big decision. but i knew that she was the one for me and that she would come back to take me home.
and i didn't think she was coming back! 
Going To My New Home
she did come back for me! it was only 24 hours, but it felt like 24 million years.
she already had a bed, some toys, and puppy chow for me in the car. she put me in the seat next to her on my new bed, and we drove away.
i had never been in a car before, and i was really nervous. so i immediately started tearing up my new bed (what else would a puppy do in a situation like that?).
this kind of freaked her out because i was kind of acting like a crazy guy. for a second she thought about turning around to take me back, but she didn't. #Phew
she kept driving, until we arrived at my new home.
Rambo's New Home
when we got there, she gave me a new toy to play with.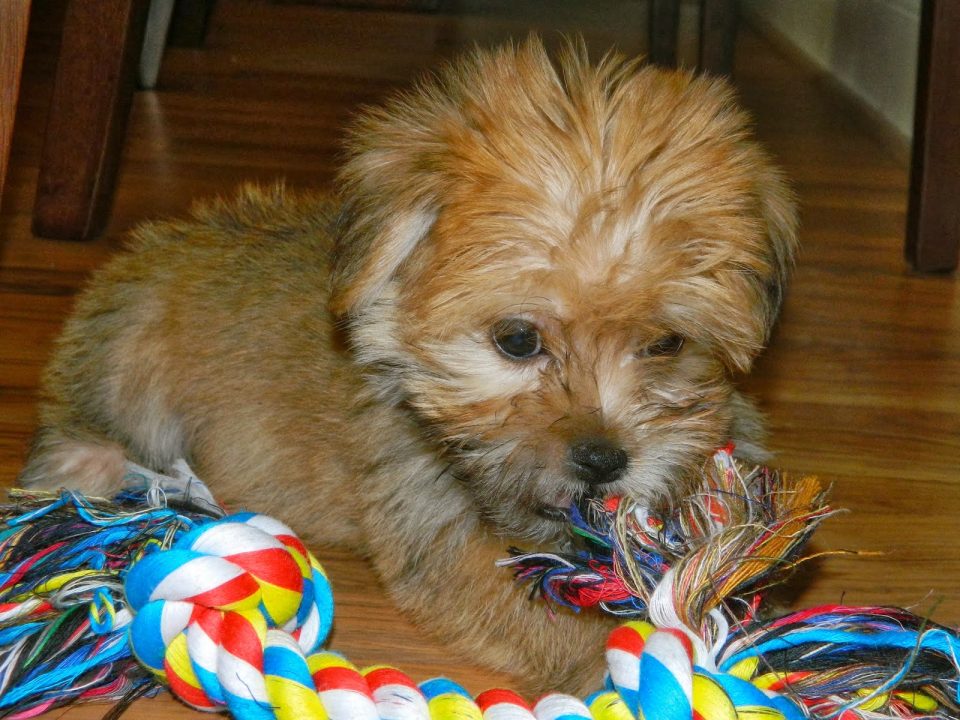 i never had a toy to play with before. it was AWESOME!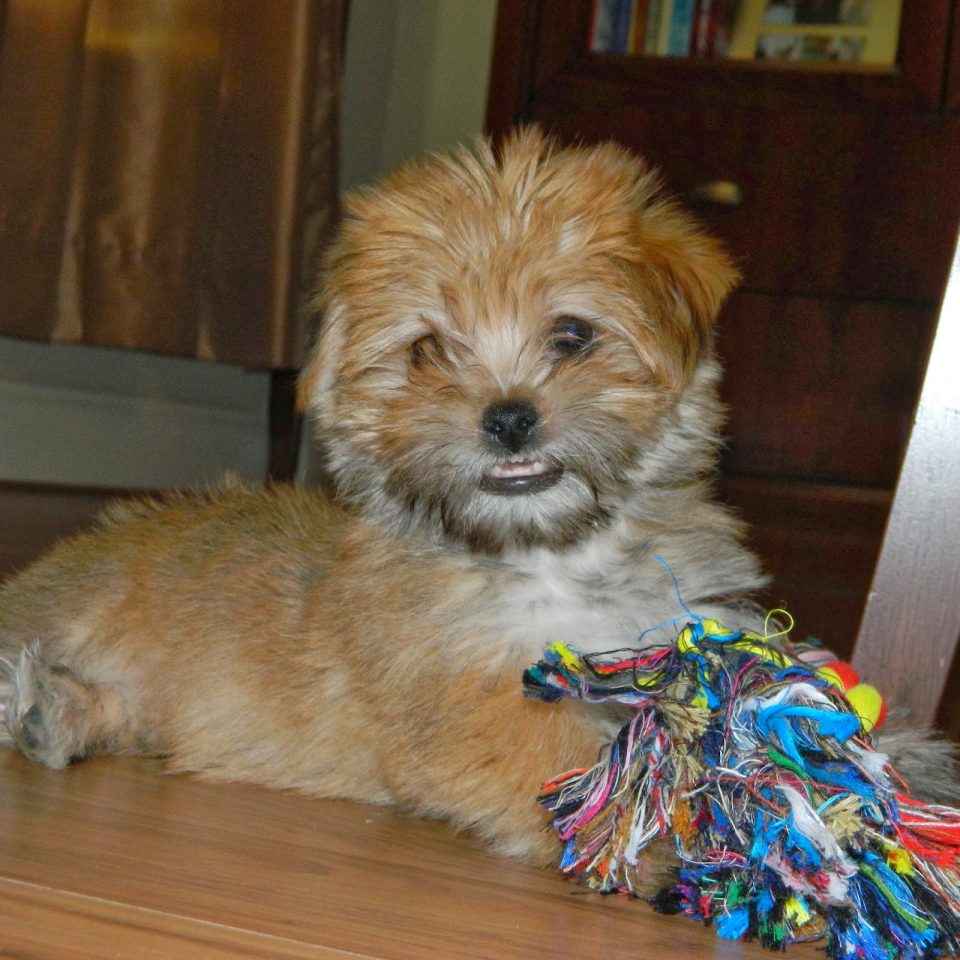 i was just a little ball of brown fluff. and teeth. #Cheeeseee!
Rambo's First Night in his new place
…but that night, i cried and cried and cried.
i was so loud that i kept my human up all night.
i was scared. i didn't know where i was. even though it was better than where i was before, i didn't recognize any of the smells or the sounds. 
my human tried to comfort me, but i just kept crying. 🙁 
so she went to bed and slept with a pillow over her head and wondered what the heck she got herself into. 
…and i finally went to sleep. at like, 5am. right before she had to get up to get ready for work.
Rambo's First (full) Day with his new human
the next day, she took me to the park (even though she felt like she was sleep walking!). it was the first time i had ever played in the grass in my life.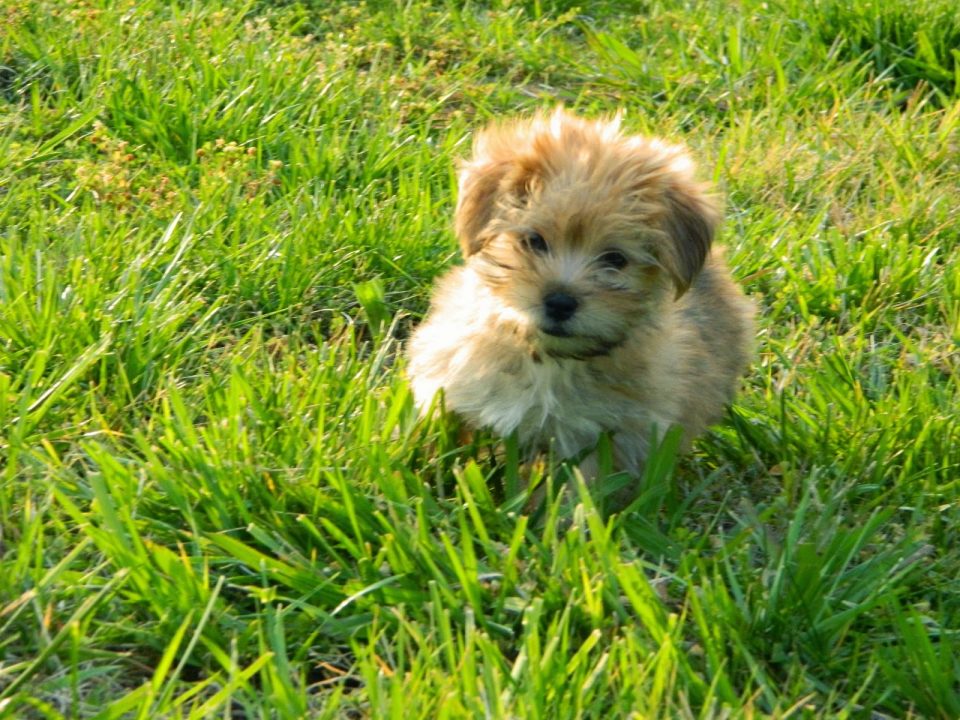 i'd never walked through a jungle before, but i was pretty sure this was what it would be like.
…and i loved EVERY SECOND of it! 
i mean, have you ever seen a puppy experience grass for the first time?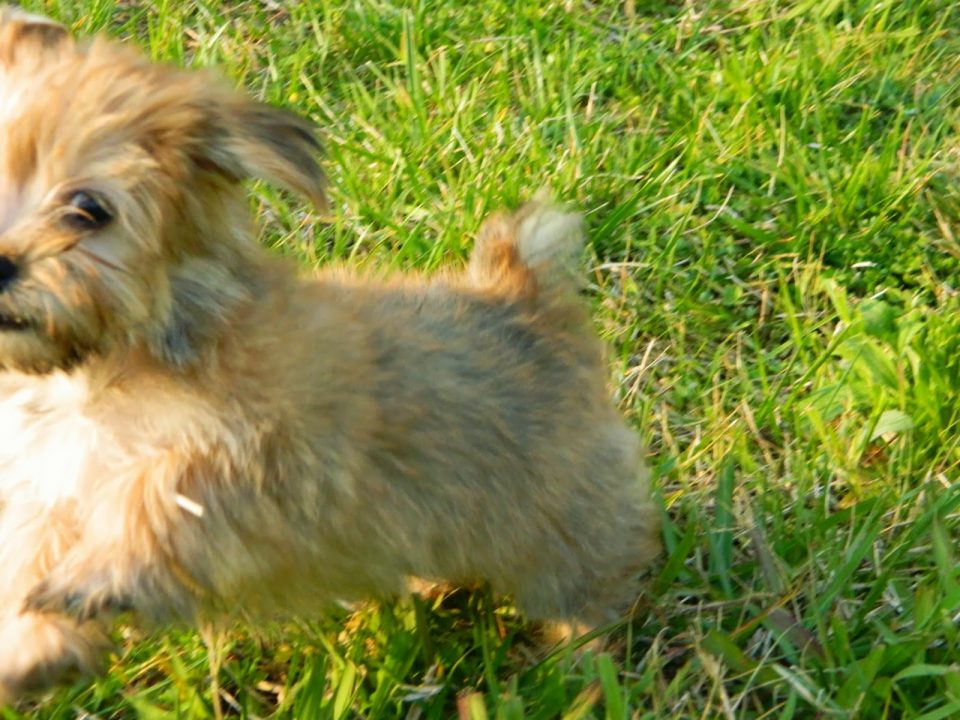 it kinda looks like this.

life was great!
this is the first picture my human ever took of my "happy face" that everyone loves so much.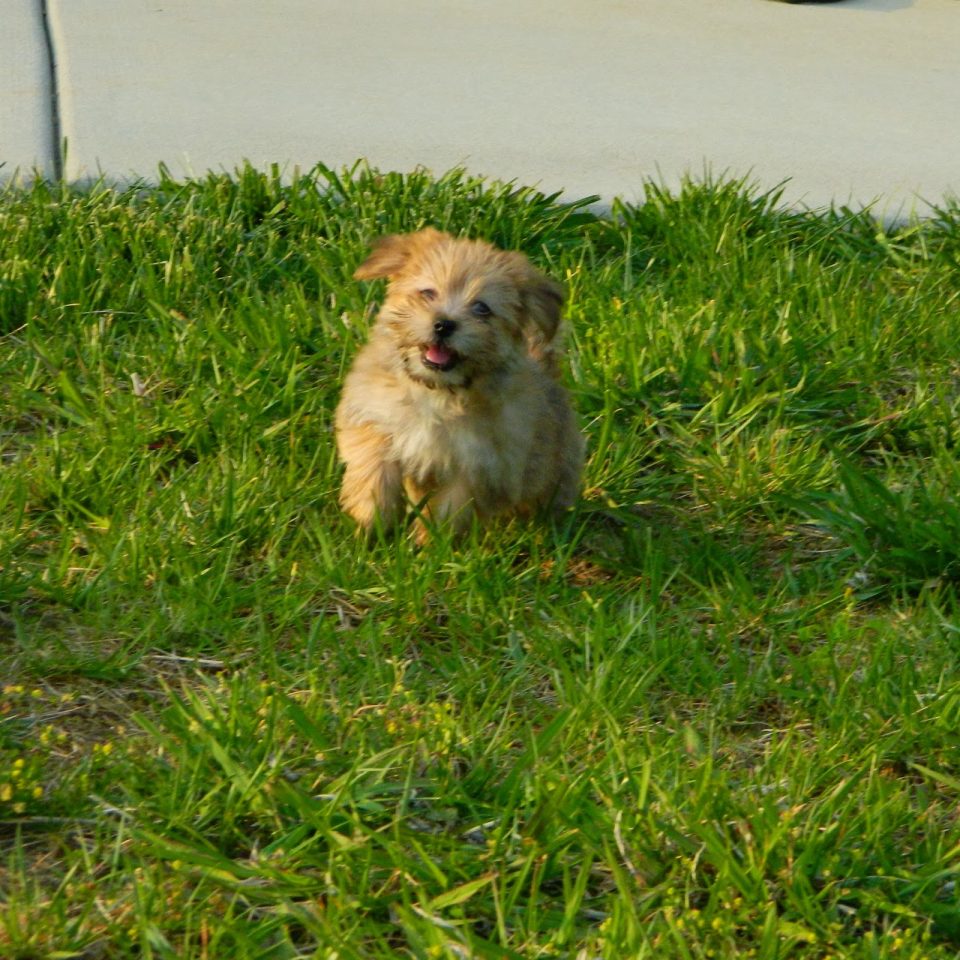 it was the truth. i was finally happy.
because i was finally home. <3 
___
rambo the puppy originally published this in october of 2013, but he's updated it with new comments, photos and puppy memories. we hope you enjoyed the post! 
___
want to find out how i got the name rambo? check out this post on my blog!