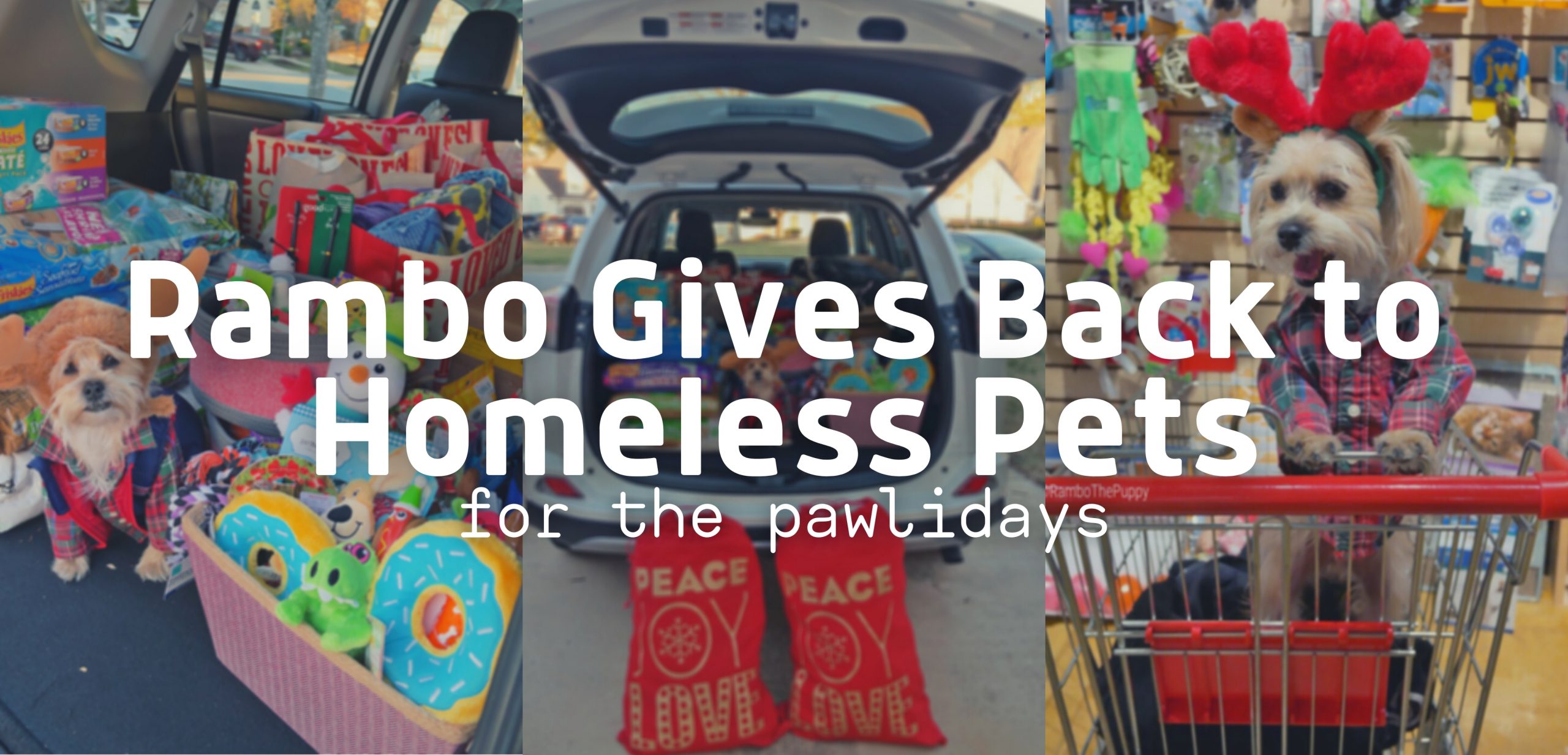 Rambo Gives Back to Homeless Pets for the Pawlidays
southeast toyota distributors, LLC provided me with compensation and use of a vehicle for a short period of time. however, the opinions i shared in this post about the vehicle and my "adventure" are my own!
happy pawlidays, mis amigos! i just got back from going on an epic adventure in a fancy schmancy toyota RAV4, and i can't wait to tell you all about it! southeast toyota loaned me – well, loaned my human – a car for the weekend so i could cruise around town lookin' fly while doing some pretty cool stuff. what kind of cool stuff, you ask?
cool stuff like…collecting a ton of donations and going on a shopping spree to buy gifts for homeless pets at a local animal rescue!
a few days ago the human and i picked up the rav4 from our local dealership. we were kind of embarrassed to drive into the parking lot, because there were so many fancy, shiny vehicles, and ours looked like a tin can in comparison. she likes to call it, "the flip phone of cars," which translates to, "sure it's reliable, but it ain't fancy, and it's definitely not flashy!" but hey. it gets us to where we need to go. like…the toyota dealership down the street! 🙂
we hung out at the dealership for a while, which was fun for me, because i got SOOOO many belly rubs from all the employees in the office. they all wanted to come out and see "the famous rambo," which made me blush, but luckily no one could tell because i have so much fur on my face…hehe.
before driving out of the lot, they showed us all the bells and whistles on our loaner rav4 – which i named francie, because it kind of sounds like "fancy" and "franny" all rolled into one, which fit our car very well. #SoFancy #SoFly
then, we drove francie the fancy rav4 out of the lot. the open road was calling to us! it was time to drive, mother puppers!!!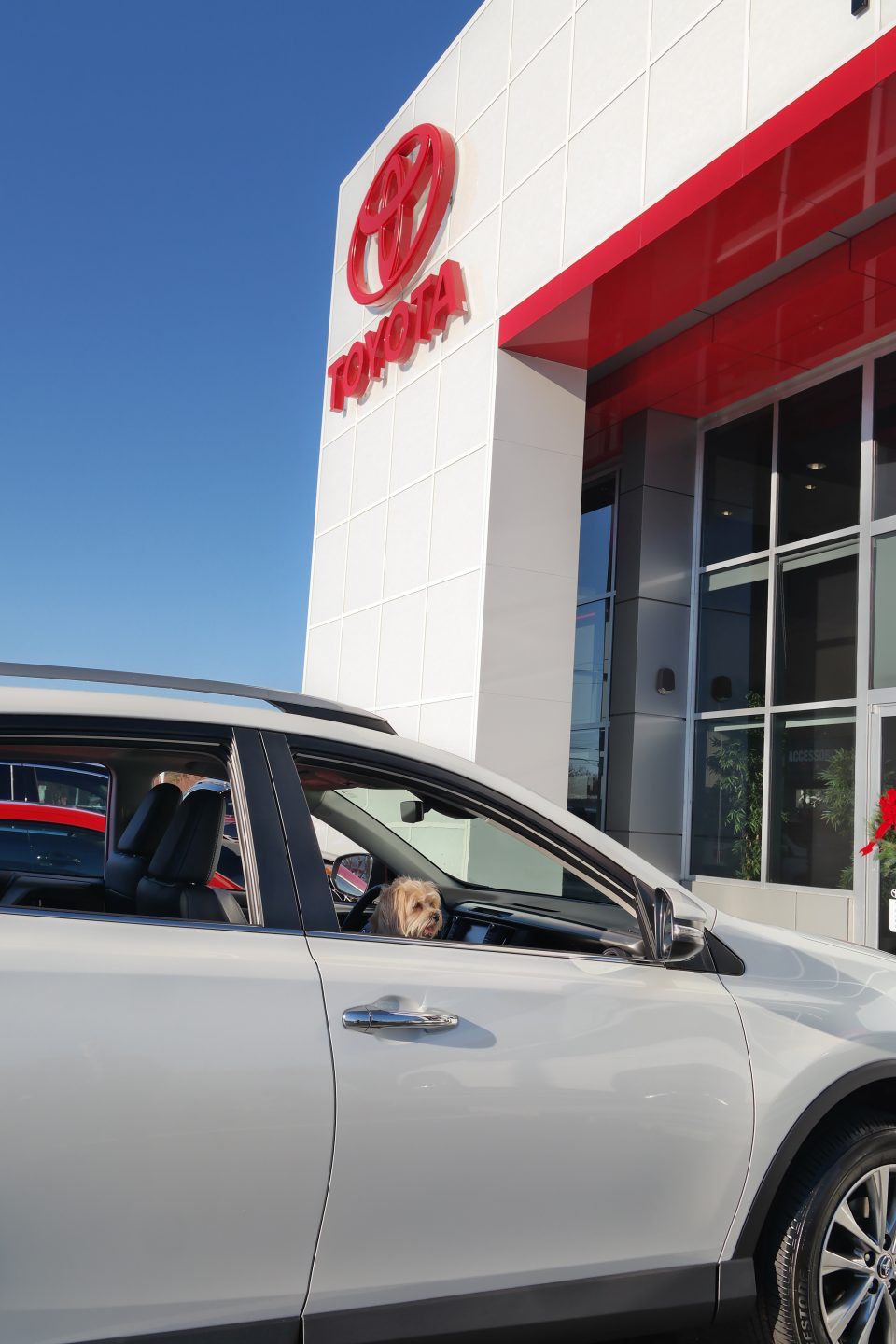 …straight on over to the local home goods store to buy dog and cat toys for the pets at our local rescue. 🙂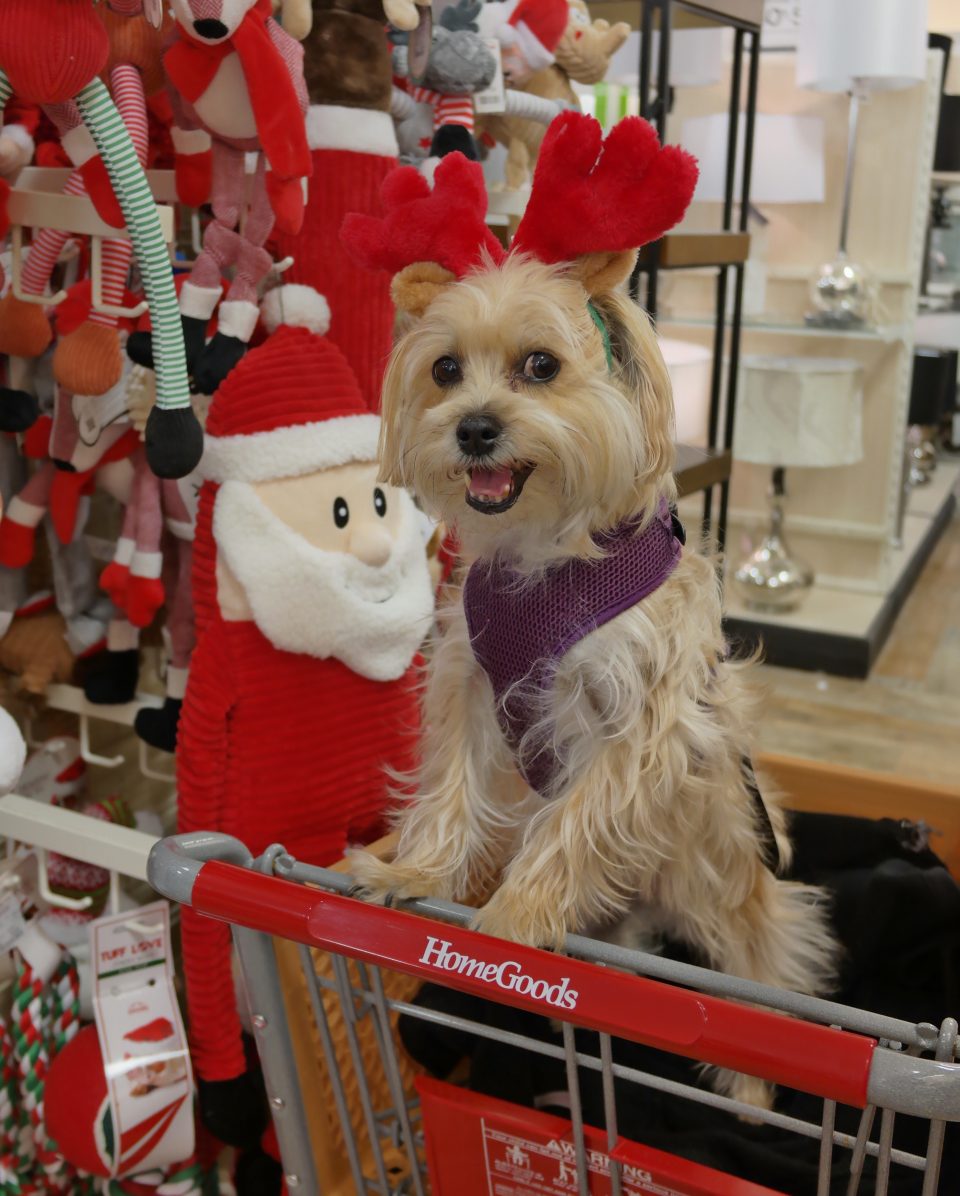 we spent some time browsin' and shoppin' for toys, treats, and other goodies that the rescue pets would love. i had a really hard time not picking out a bunch of stuff for myself, because there were SO many toys in the toy aisle. but the human reminded me that santa would be coming in just a few days so why not wait and see what i get for christmas instead? 🙂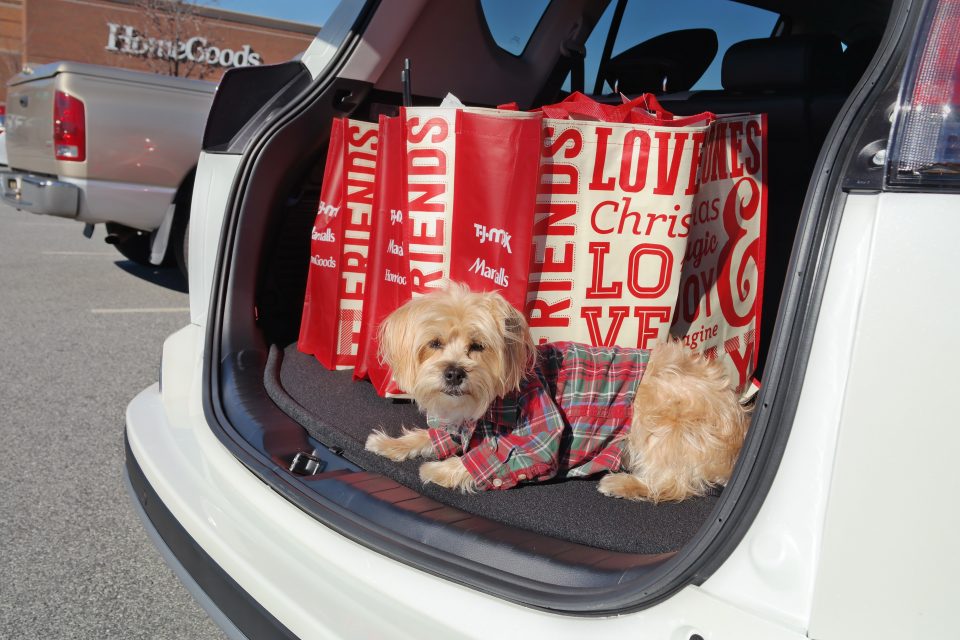 then we headed over to the local pet supply store. there we bought 75% of all the stuff the humand and i donated, because we like to shop and support local 🙂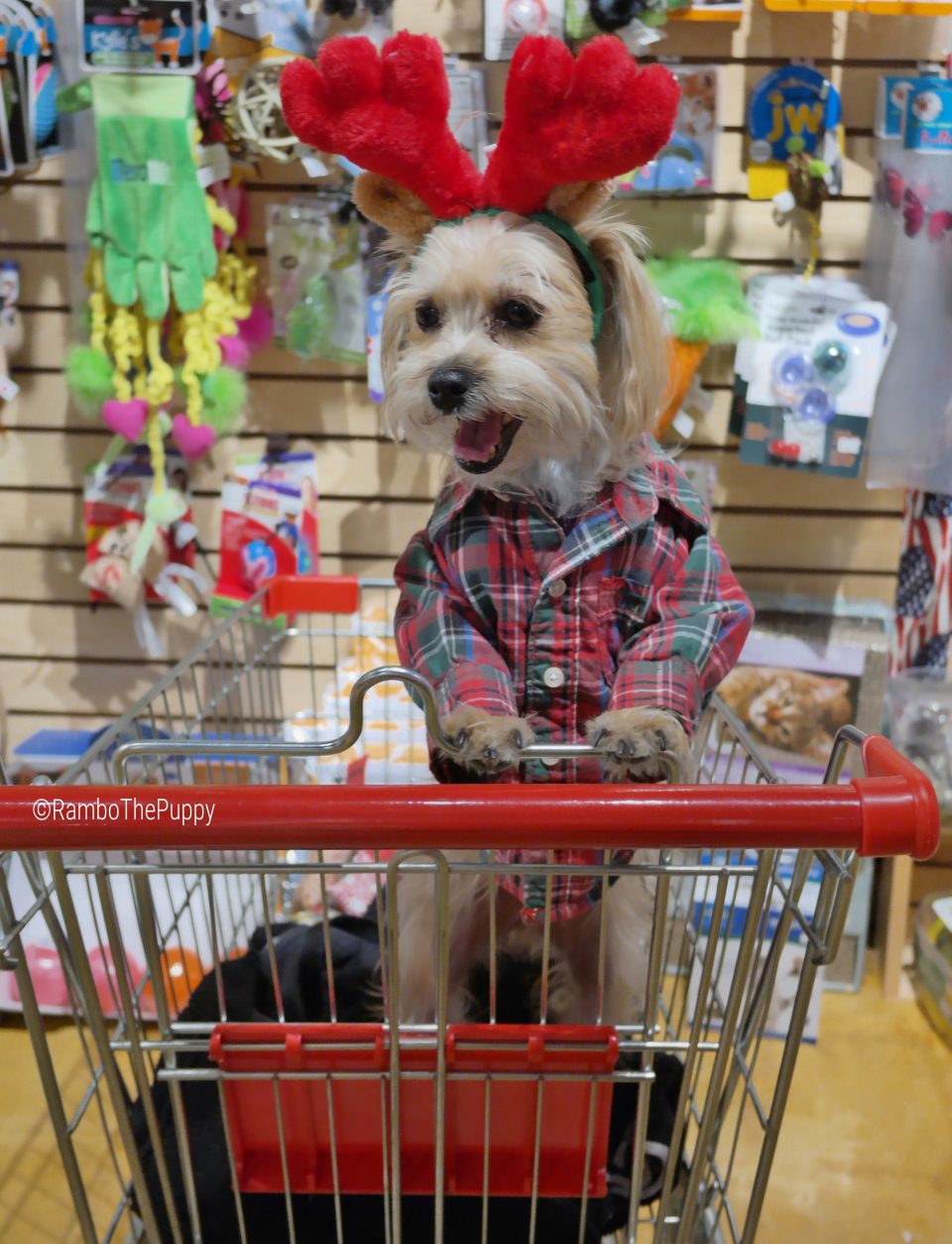 i, of course, made sure to show off my holiday antlers in the middle of the toy aisle and wiggle my tail to attract the attention of every single person in the store. just the way i like it!
then when we were all shopped out, we headed home with all our goodies.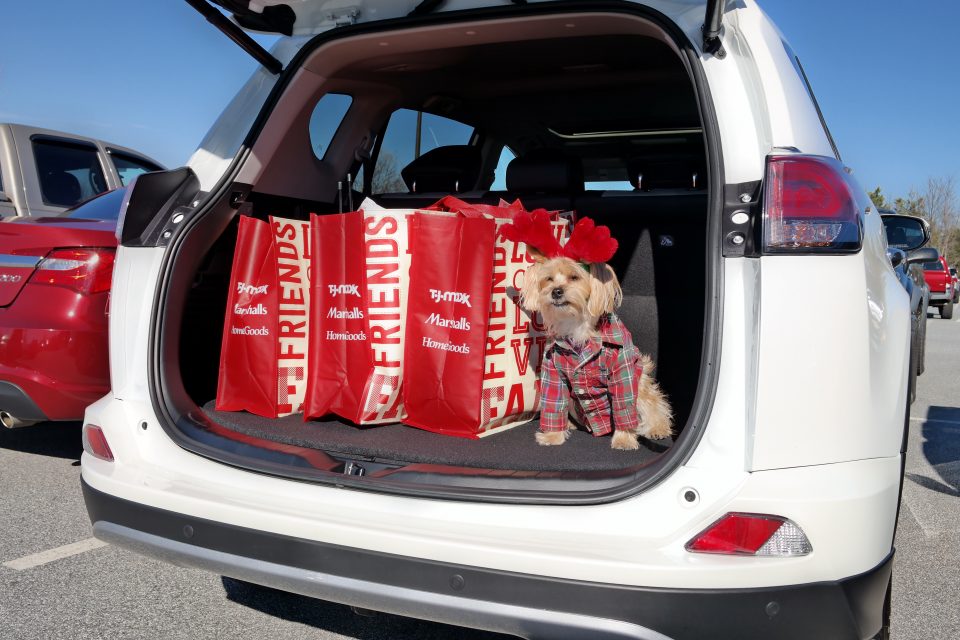 when we got home, it was time to load francie the fancy rav4 up with all the other donations we collected from the super generous people at the human's work and some neighbors in our 'hood.
first, we loaded up the food.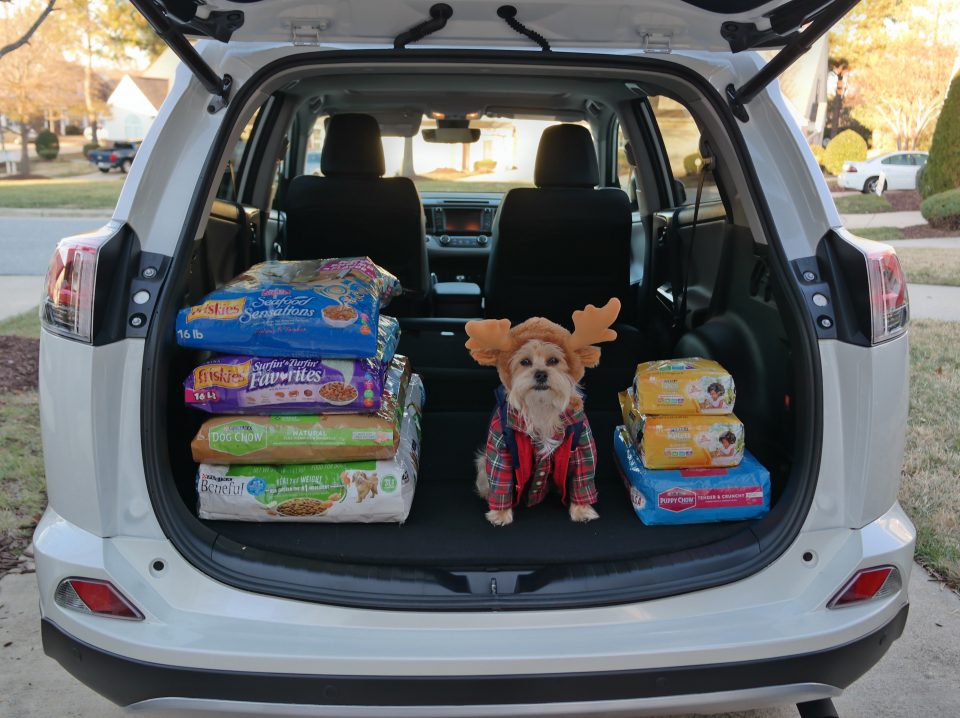 and then we piled in some bags of cleaning supplies, towels, and pet carriers.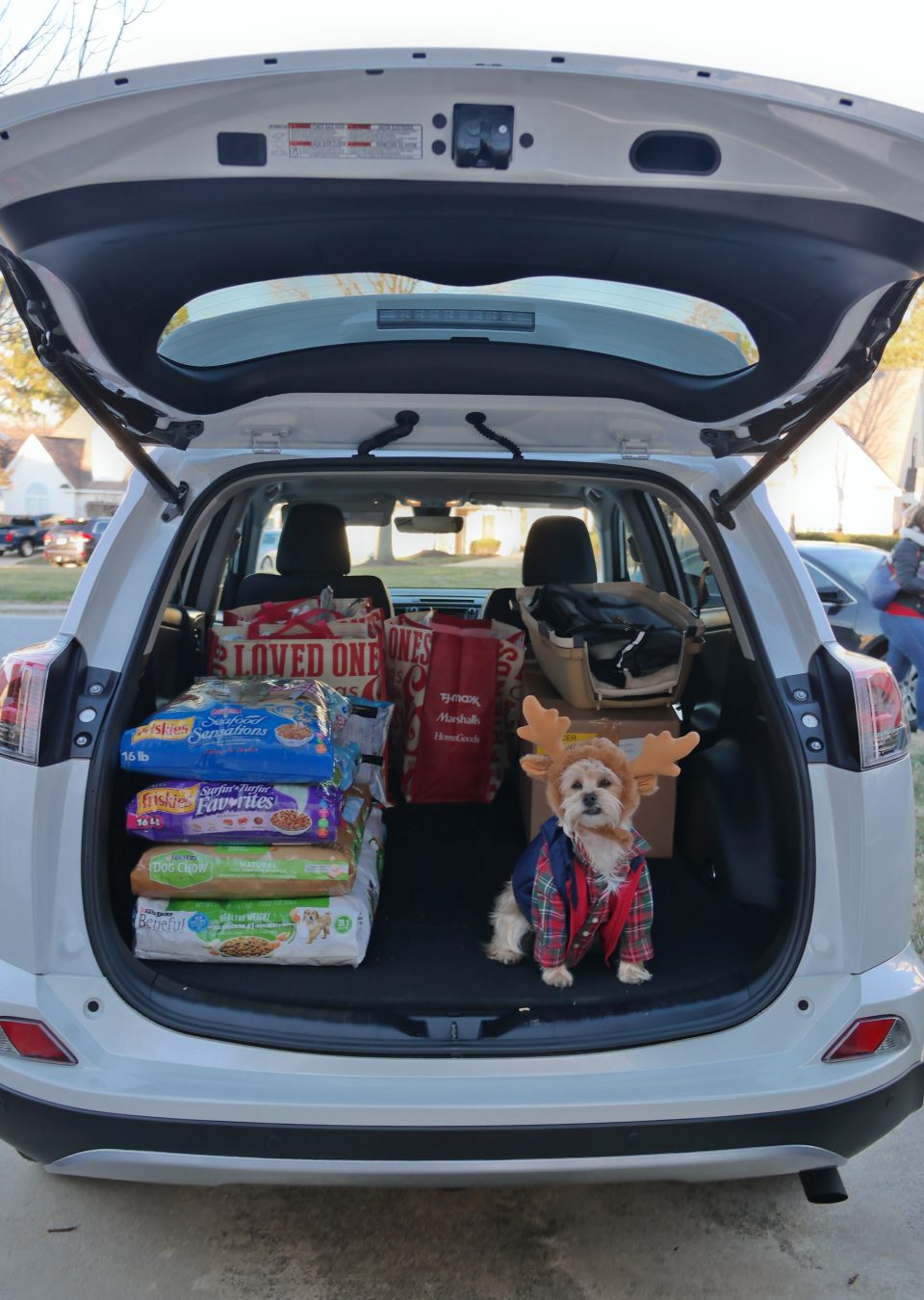 after that came the doggie blankies (sooo cozy!), dog and cat treats, over 50 cans of cat food, over 40 dog toys, and a bunch of squeaky little mice-y toys that i know the kitties at the rescue will love!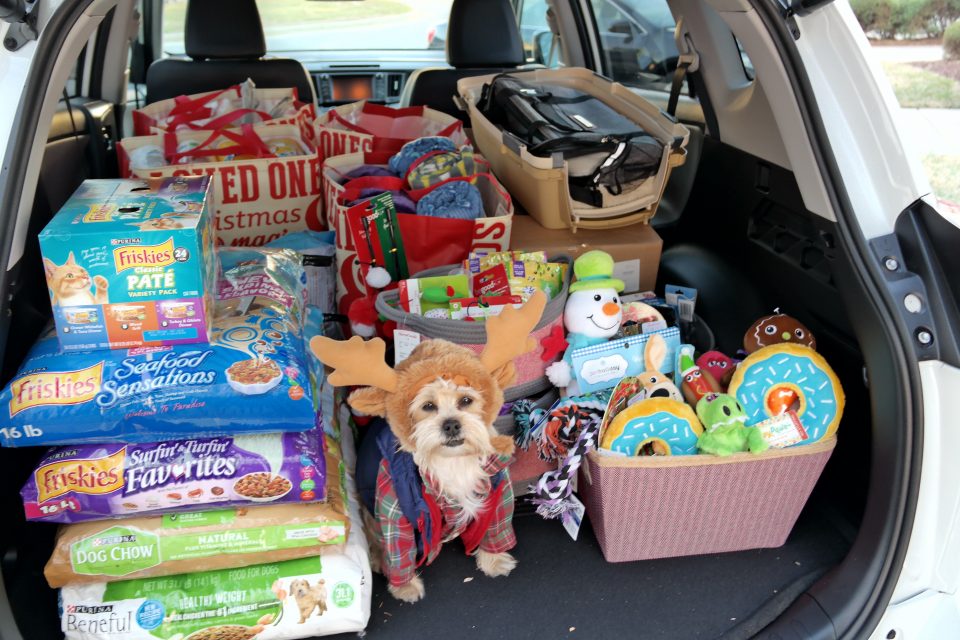 we kept loading more and more stuff into the car, until i thought francie the fancy rav4 would burst at the seams – but she didn't. just look at all the donations we received!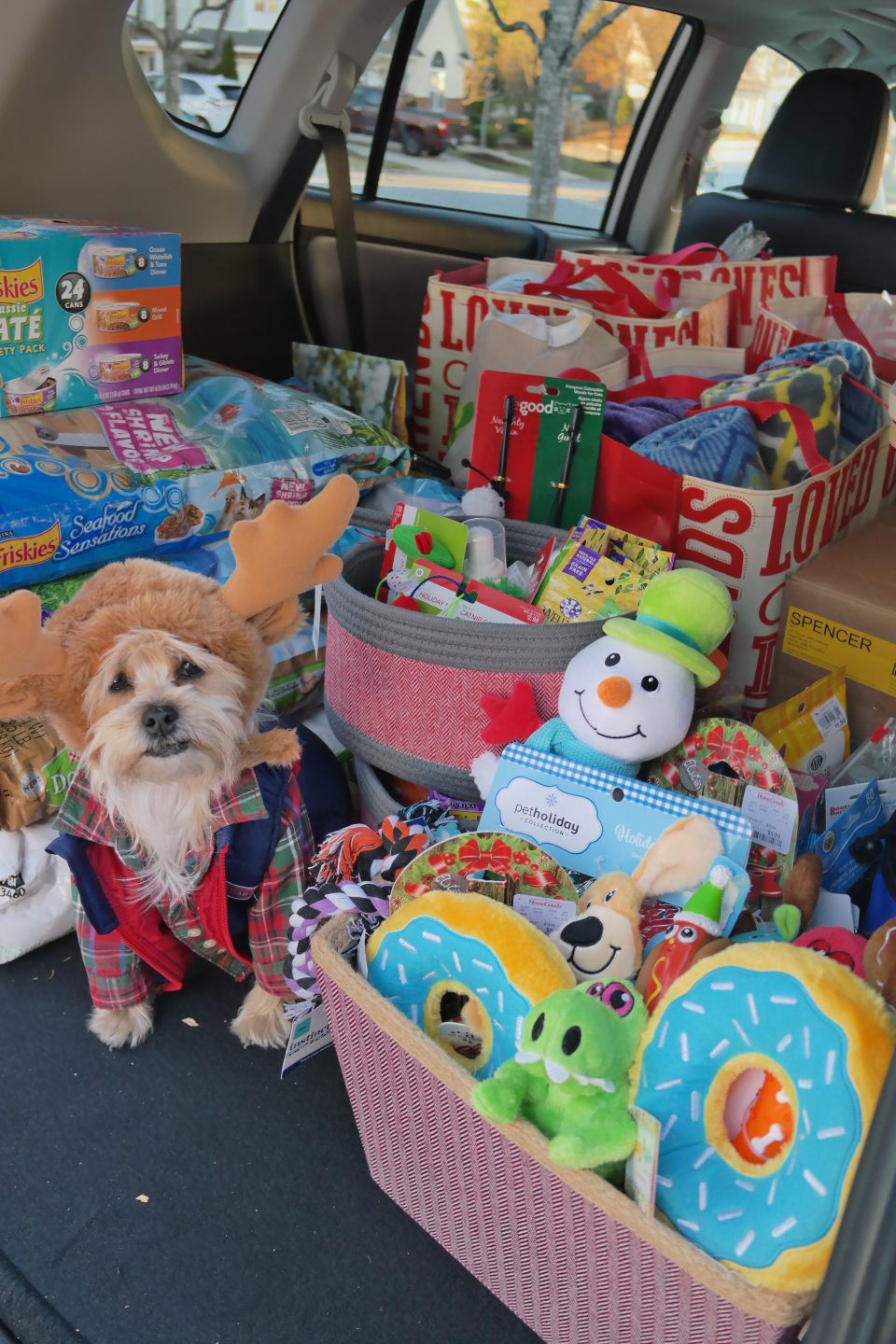 not too shabby, huh?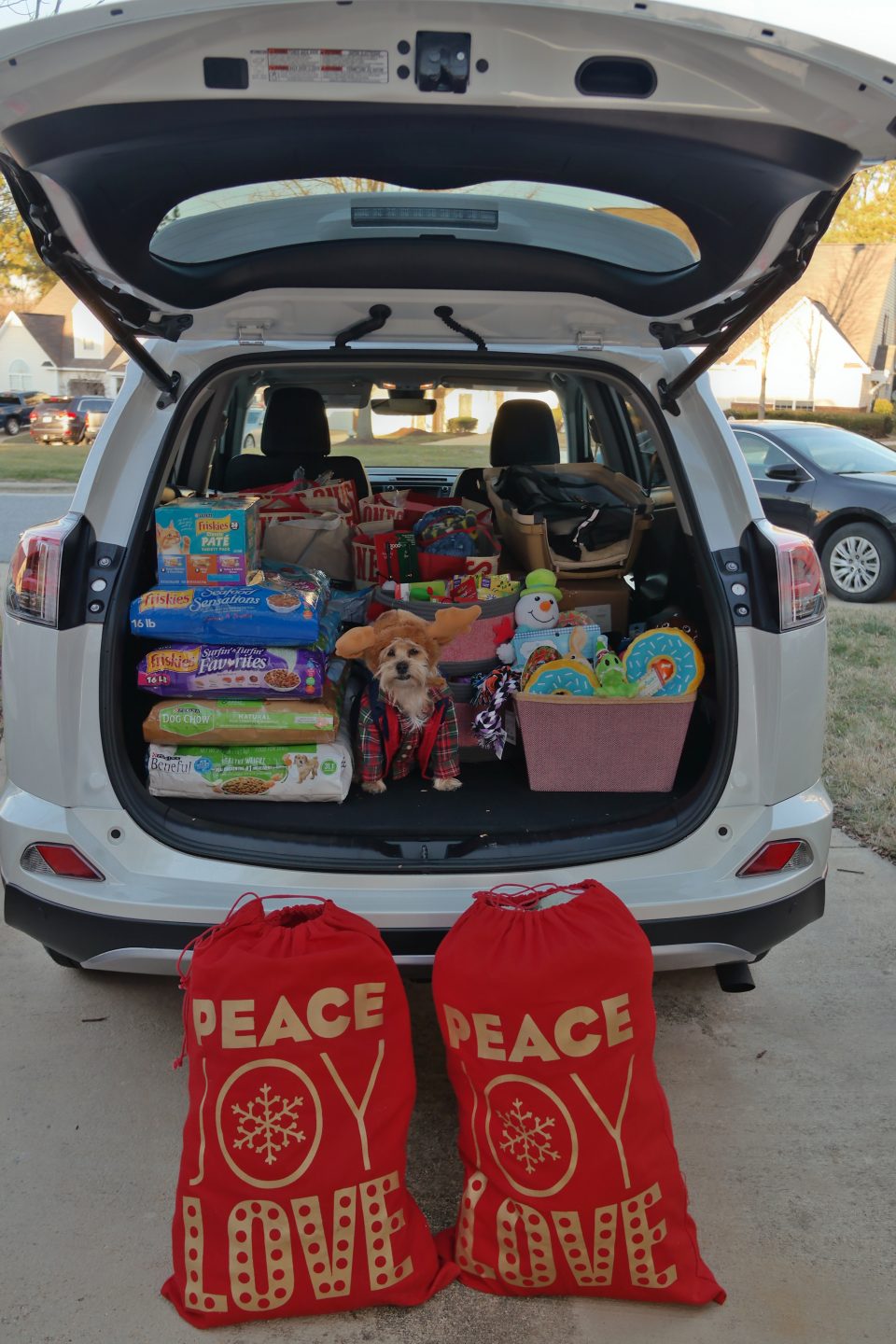 after all that work (that the human did, since i mostly just sat in the car and looked cute), it was time to rest up, because early the next day we'd be making our trip to our local rescue and delivering all the goodies!
oh boy, i knew i would hardly be able to sleep from the excitement!
the next day, we got up early, dressed in layers (because BRRRR mother puppers, it's COLD outside!) and then headed over to the rescue in our horse-drawn sleigh. i mean, francie, the fancy rav4 they loaned us for the weekend 🙂
even though we didn't know the way, it was okay because francie's fancy nav system gave us spot-on directions! all while we listened to the christmas music station on sirius XM. ahhh, this is the life. 🙂
when we arrived, we popped the hatch with a click of a button and waited for the volunteers to bring some of the rescue pups over to check out our haul.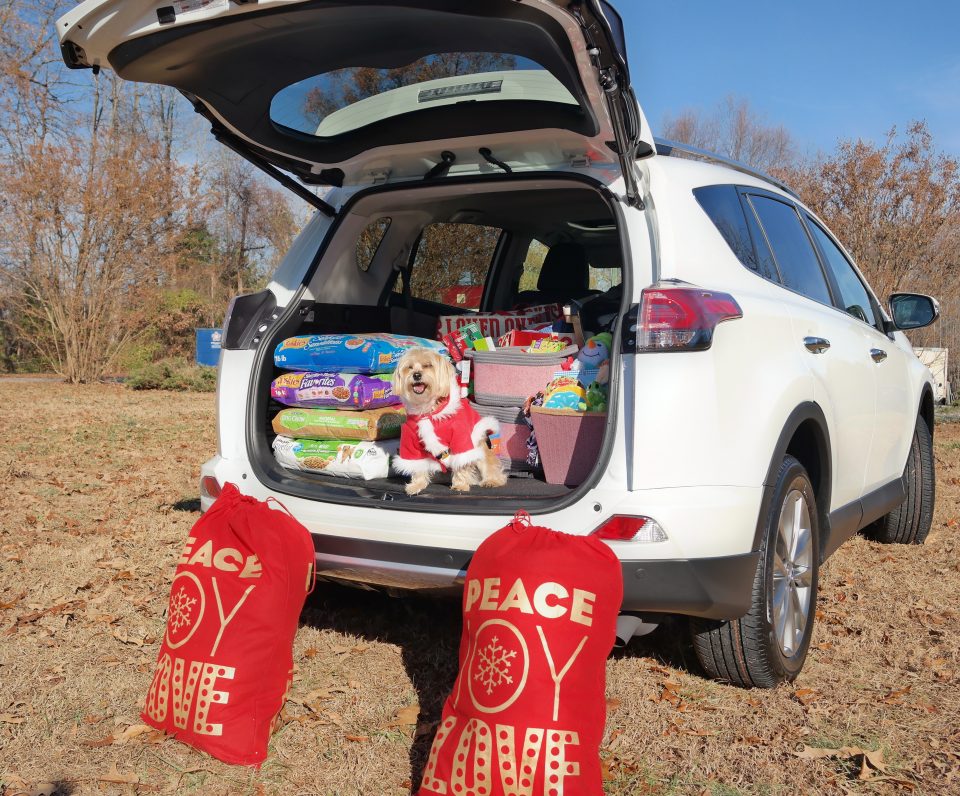 our first little visitor was this cutie patootie, who i sniffed for five seconds, and then we instantly became bffs.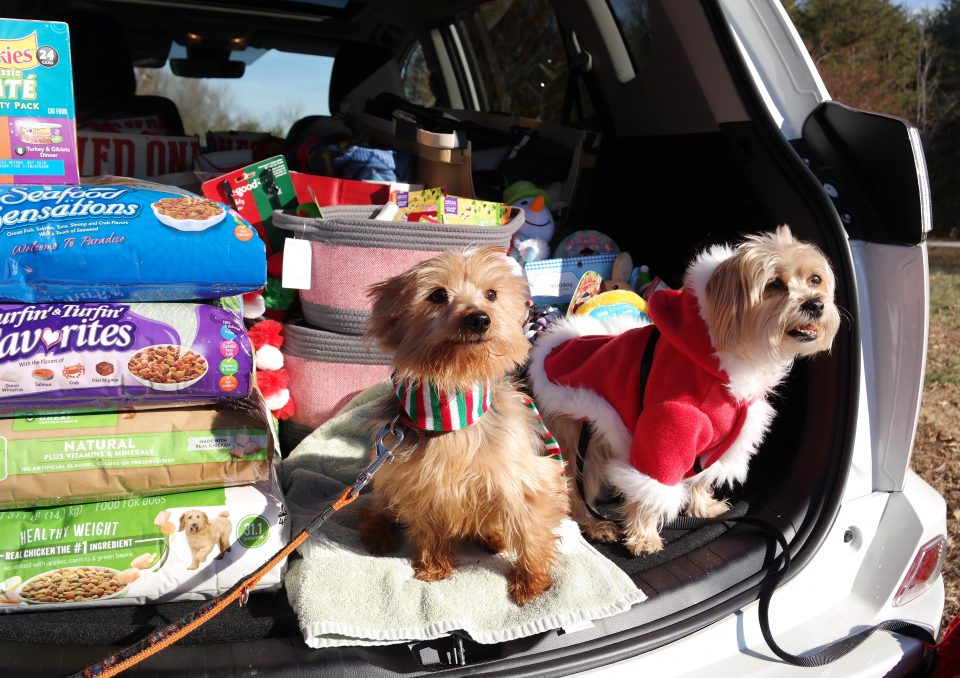 it sorta helped that she is, like, the gisele bundchen of yorkies 😉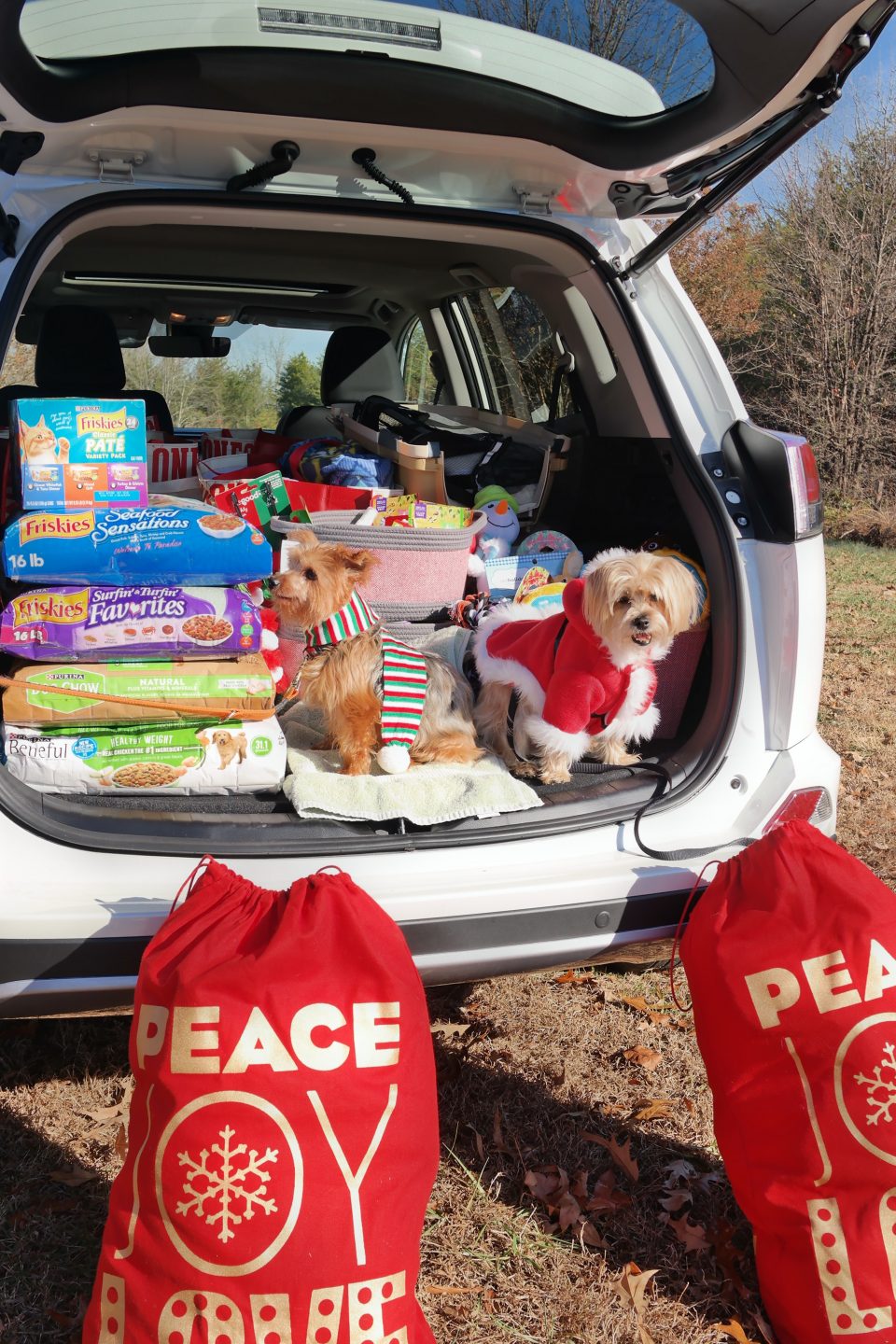 then, a spunky pup named layla came over to check out all the goodies in the car.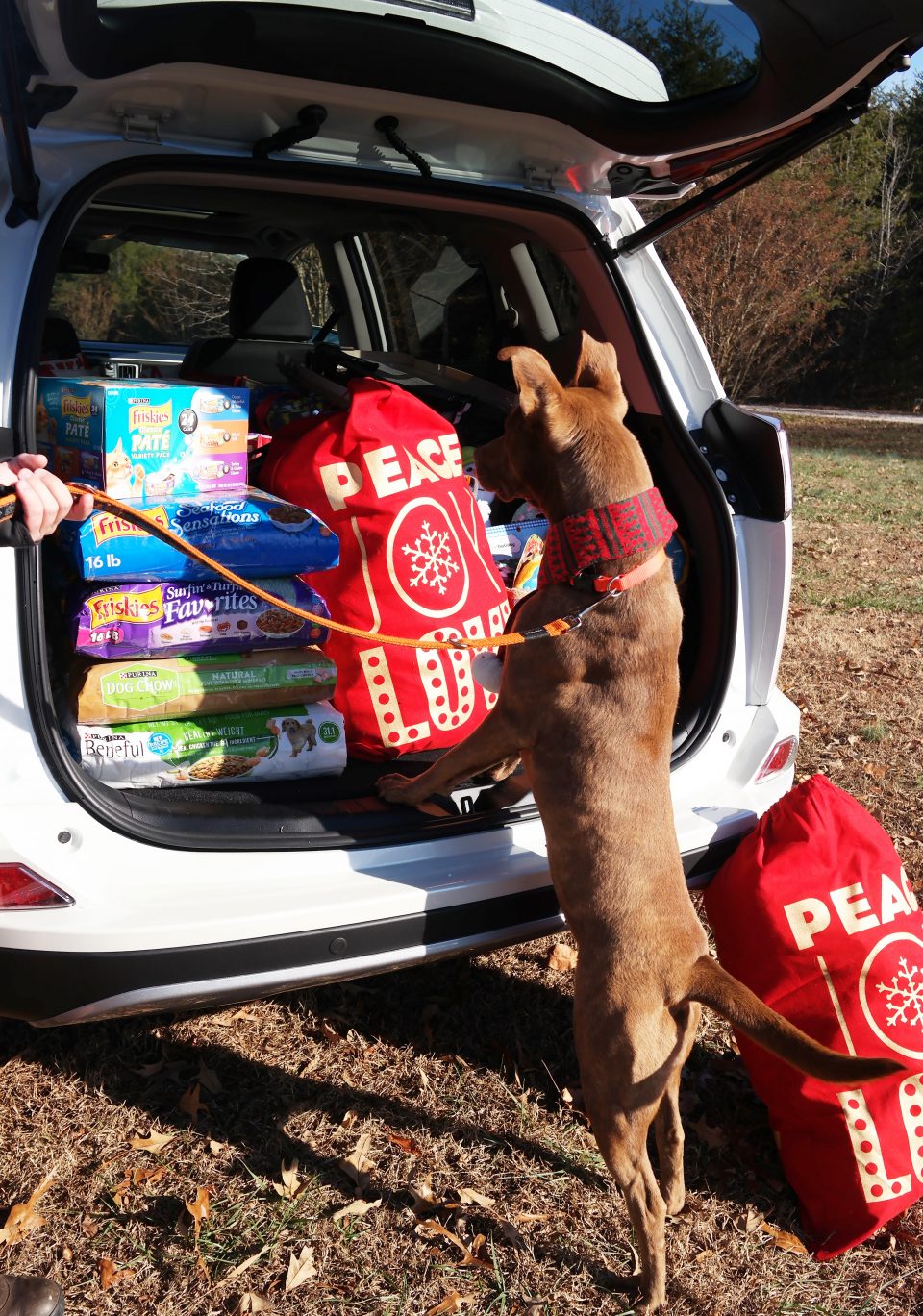 she was so excited when she saw all the treats and toys in the trunk. we let her pick out a toy, and she immediately went for a gingerbread squeaky: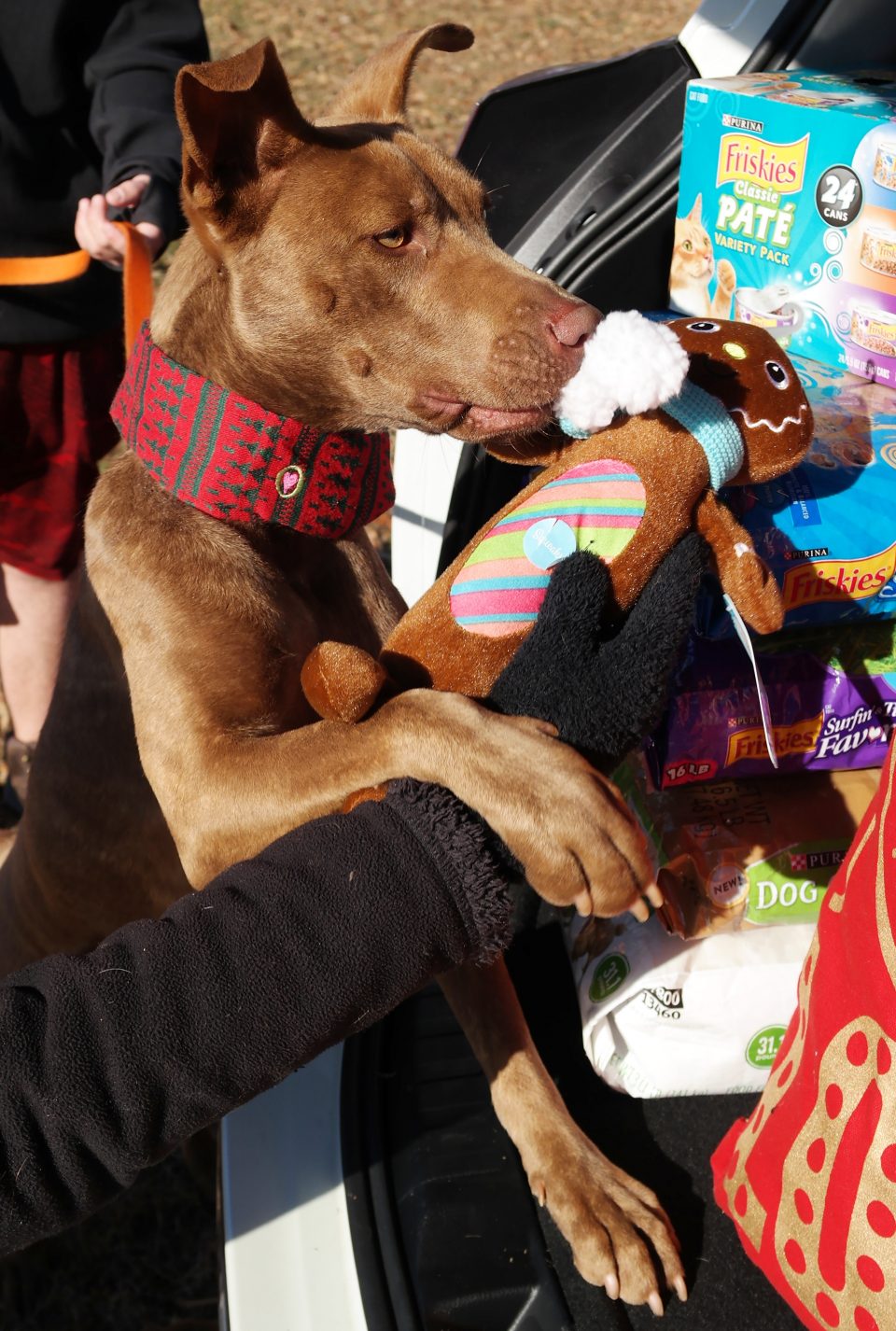 and then she proceeded to play with that toy like i have never seen a dog play before! tossing it up in the air, catching it, shaking it, jumping around – she was SO HAPPY!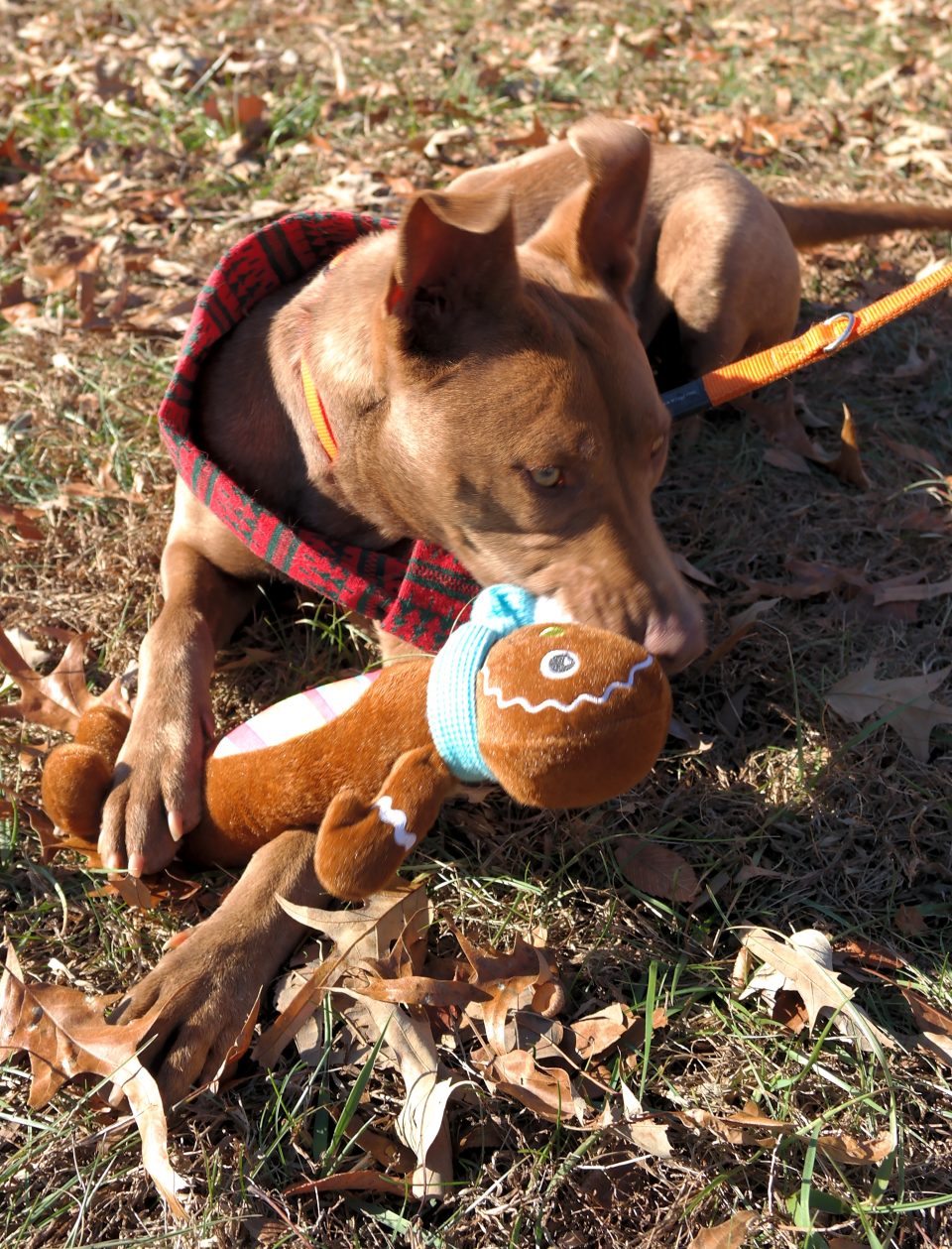 you can almost hear her saying, "oh boy, oh boy, this is awesome!!! thank you for my new toy!"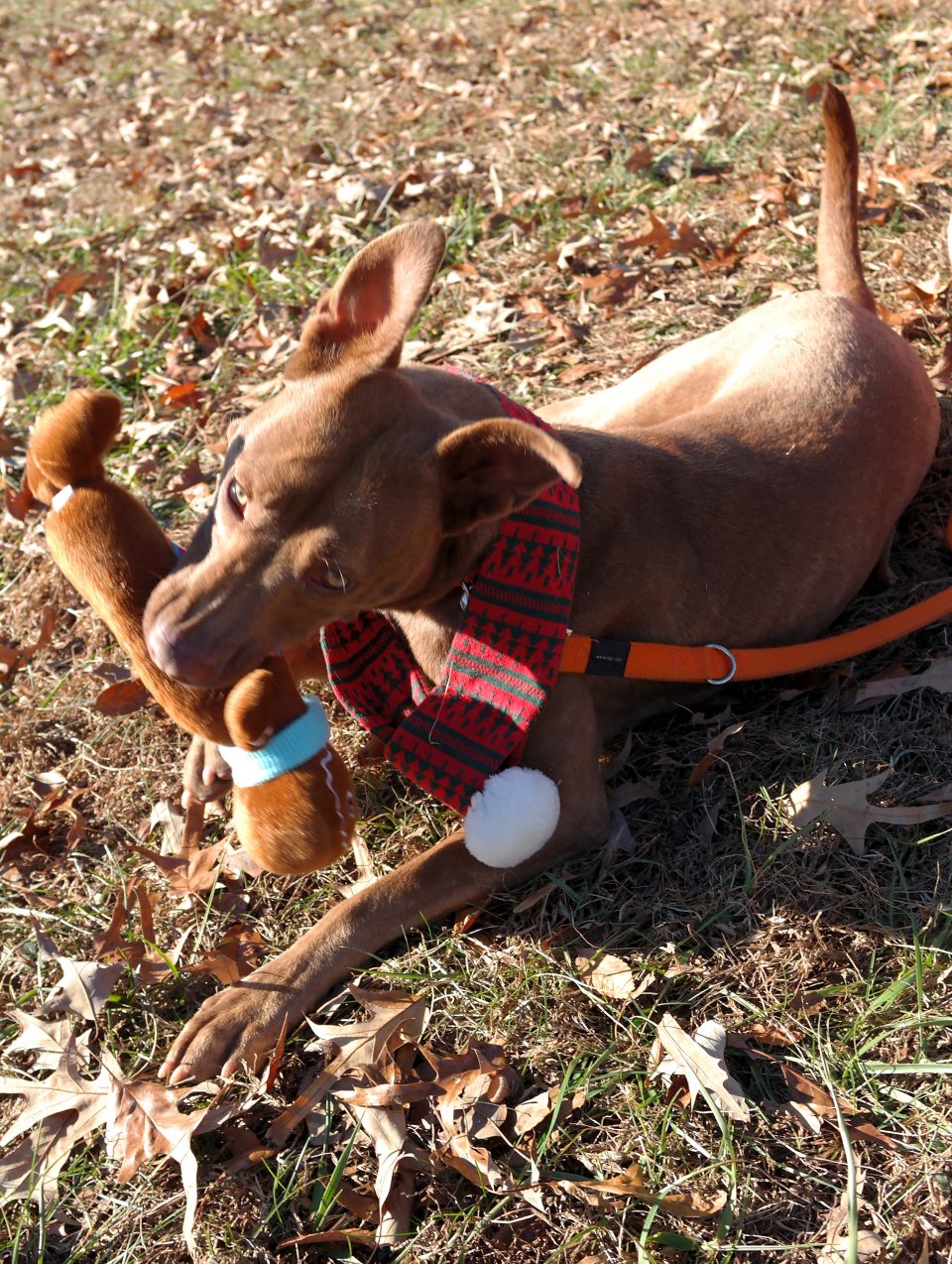 after layla went back to her yard with her new squeaky toy, this timid guy named shakespeare came over to the car.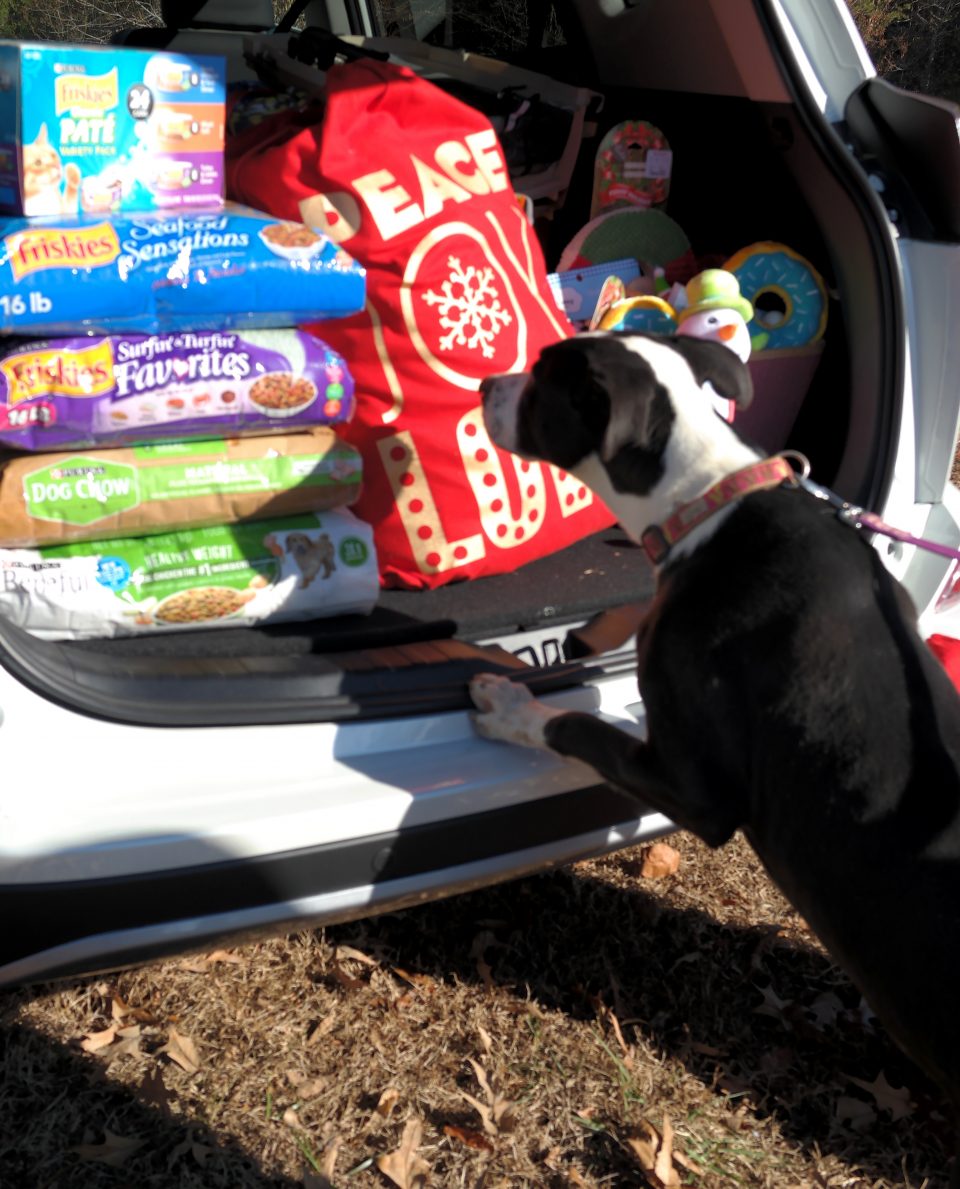 we tried to get him to put his front paws in the trunk so he could pick out a new toy, but he was scared. we handed him a toy, and he got scared. then, we put a toy and a treat on the ground, and he seemed to like that. poor shakespeare, it was obvious he wasn't treated very well by his previous owners. but he's in a good place with the local rescue now, and i know he will be finding a forever home soon!
then we decided to deliver the rest of the toys to the other animals at the rescue! here are just a few photos of the homeless pets hanging out, being cute, and playing with their new toys 🙂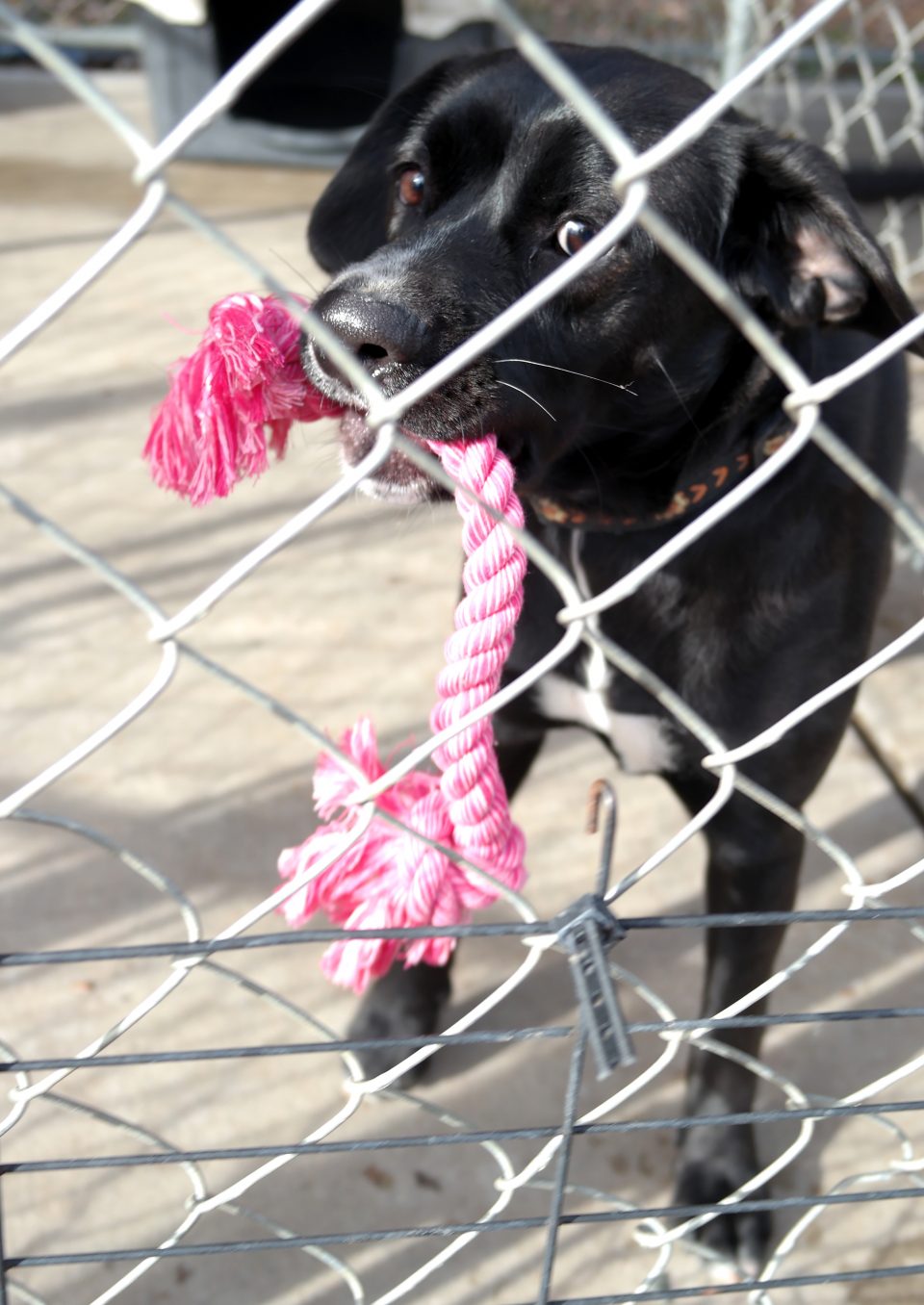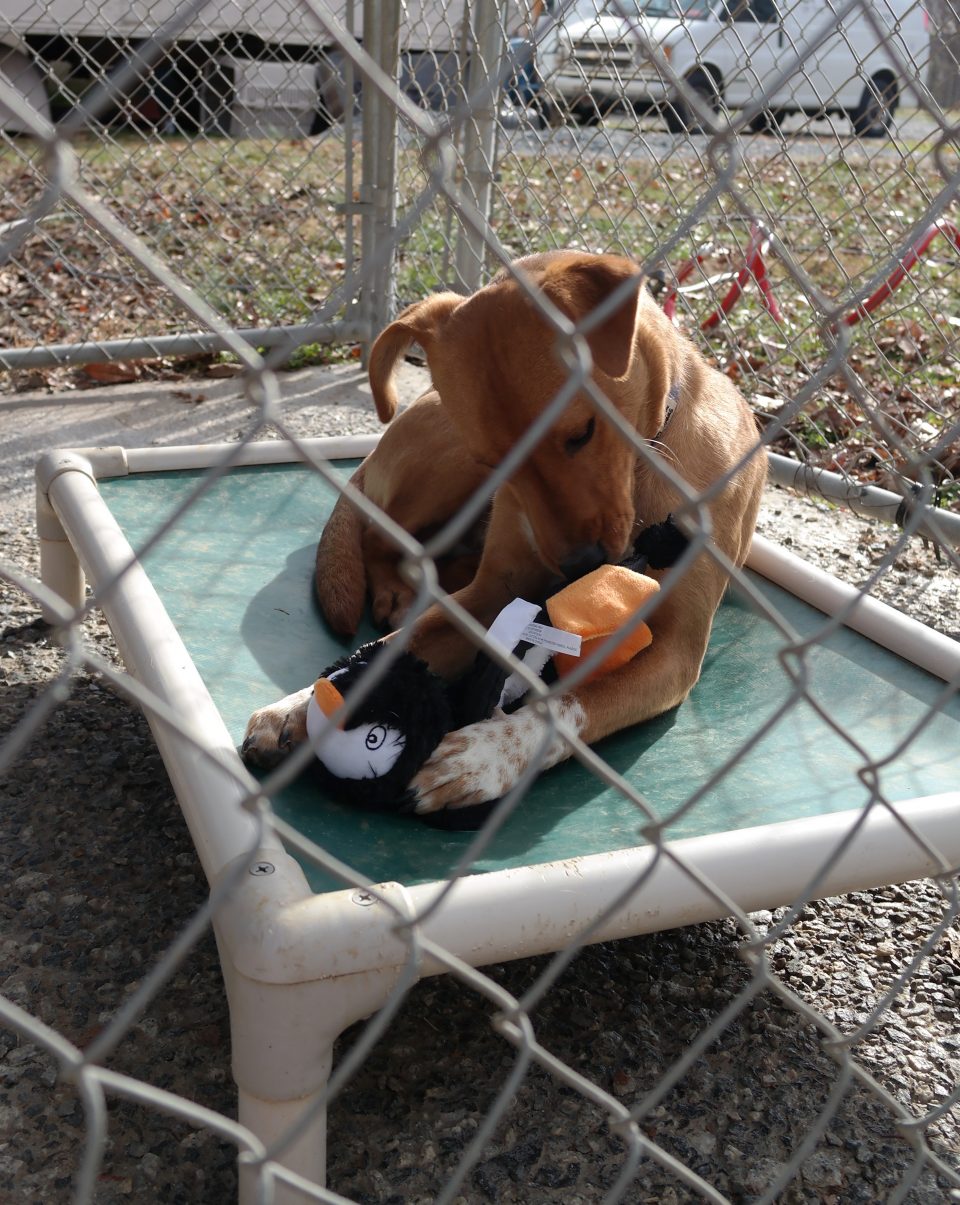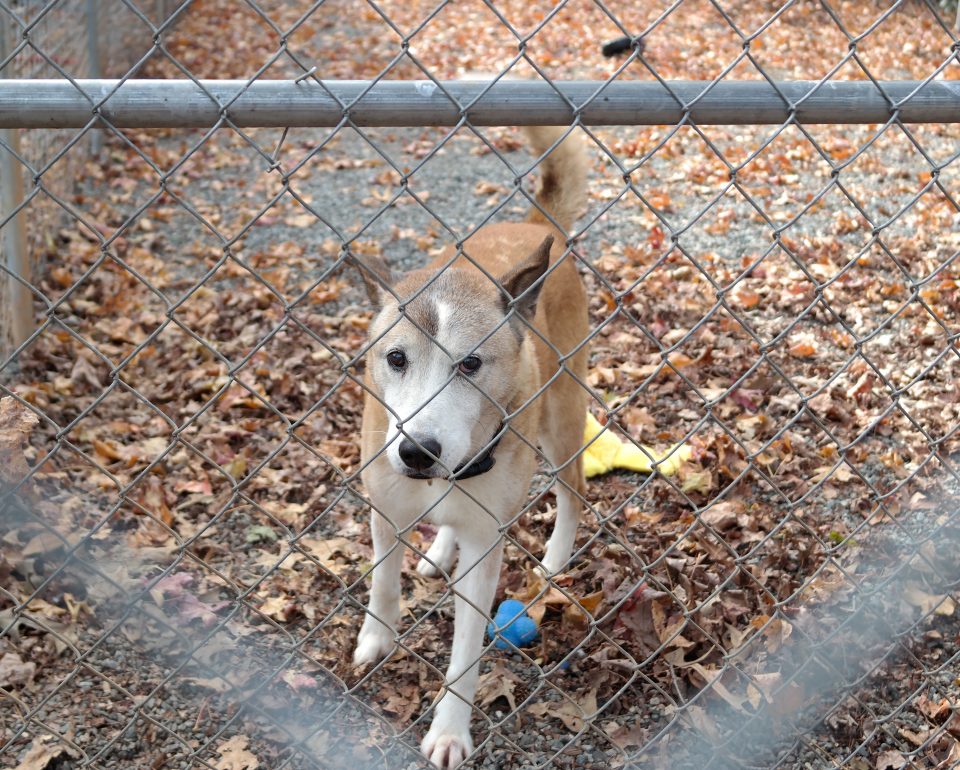 even though we spent all this time hanging out with the pups and watching them play with their new toys, that doesn't mean we forgot about the kitties!
cats. *sigh* they're not really my thing, because when i was little i got swiped in the face by a big orange tabby. i was just trying to play with it, but it wanted nothing to do with me. so ever since then, i've been kind of a scaredy cat of…cats. so i let the human go inside and deliver all the toys, treats and food to the felines in the rescue, and i stayed outside to play with some of the volunteers.
here are just a few photos of some of the cute kitties we met at the rescue!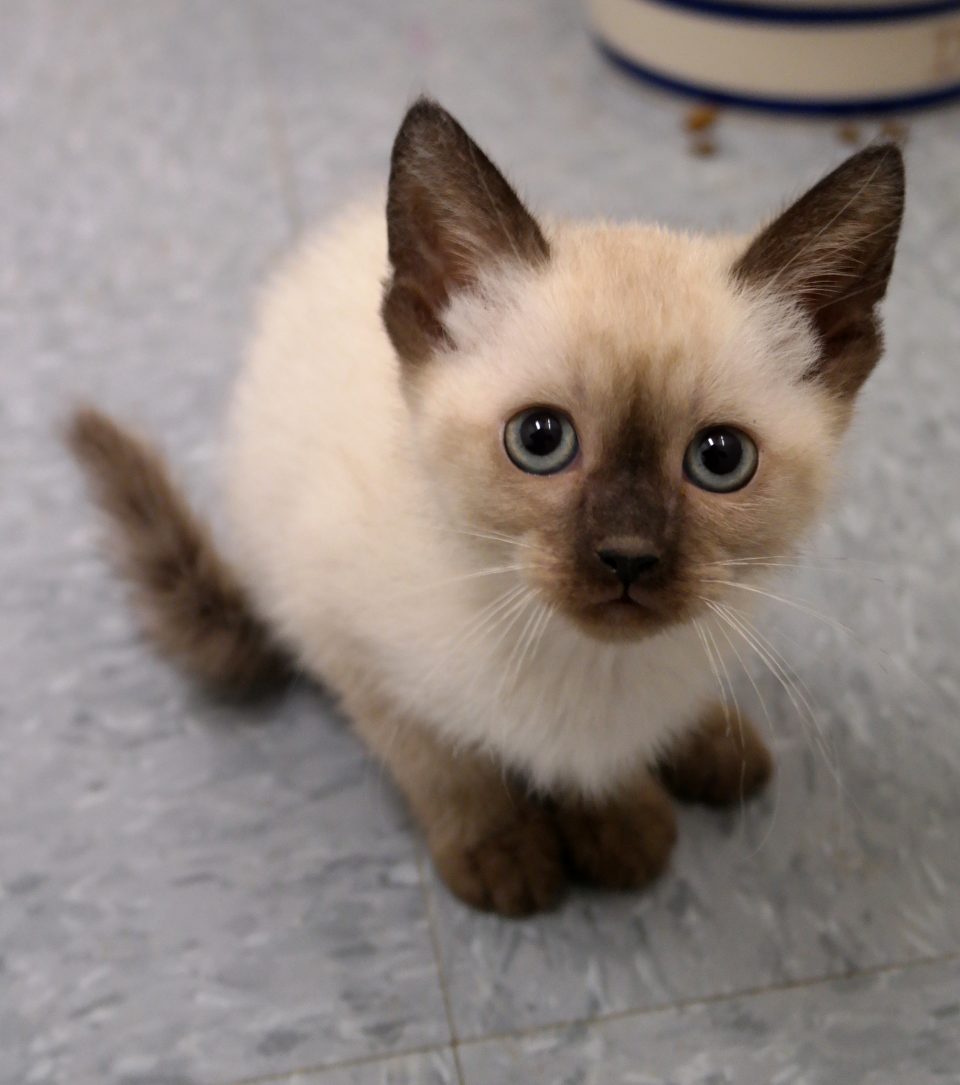 the human grew up with cats, so she always says that one day she will teach me to love them, and bring home a rescue kitten or something. and when you look at these pictures, you kinda can't blame her, right? i mean, they ARE pretty cute!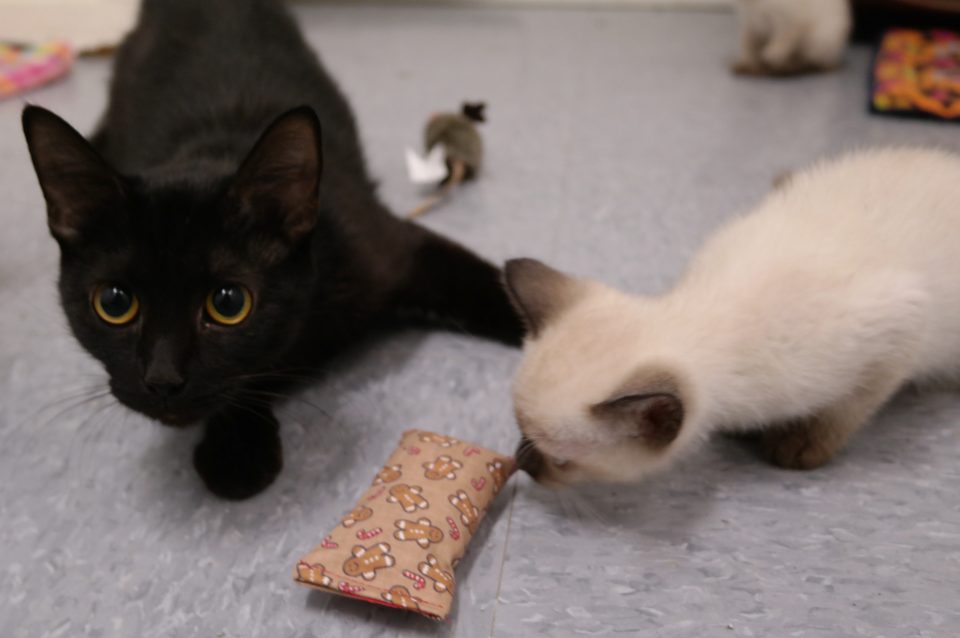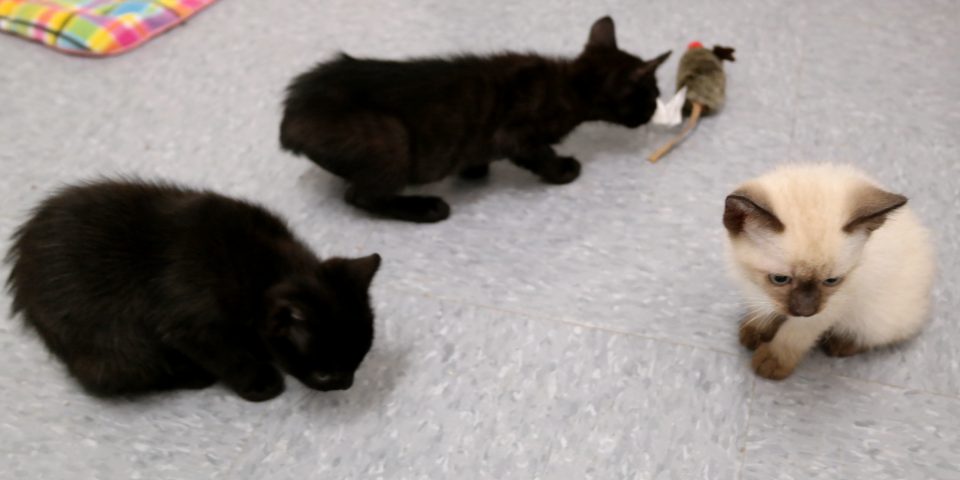 this little guy was dropped off while we were at the rescue. the girl was crying, and she said that her mom wouldn't let her keep him. how sad is that?! but it's so much better than just leaving him outside to fend for himself and hoping that someone else will find him and give him a good home. and now that he's at the rescue, he will be able find a good home.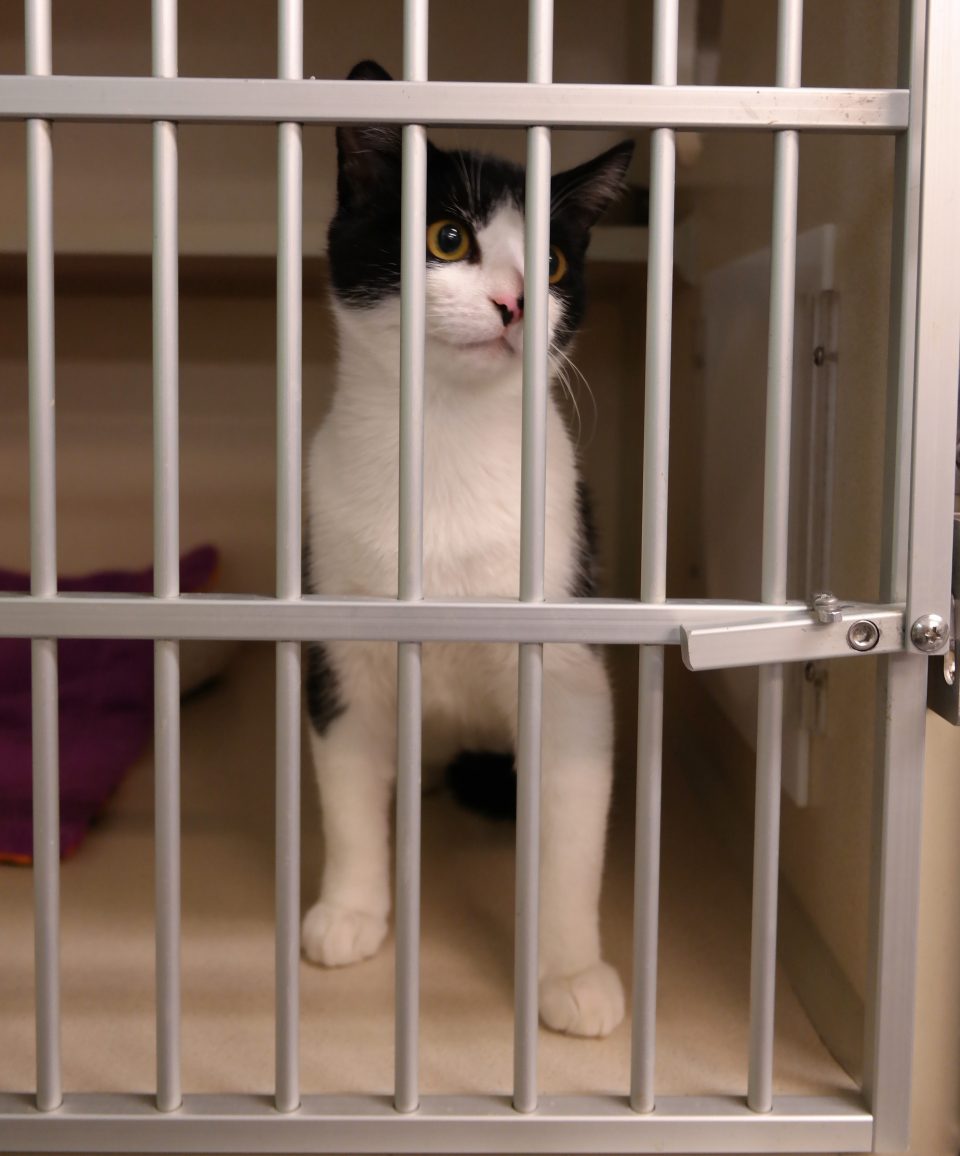 we met a cat named paris. but i don't think that name fits her. i think she should be called "señora chubby lumpkins" because, let's be honest, she is a bit on the rounder side, if you know what i mean.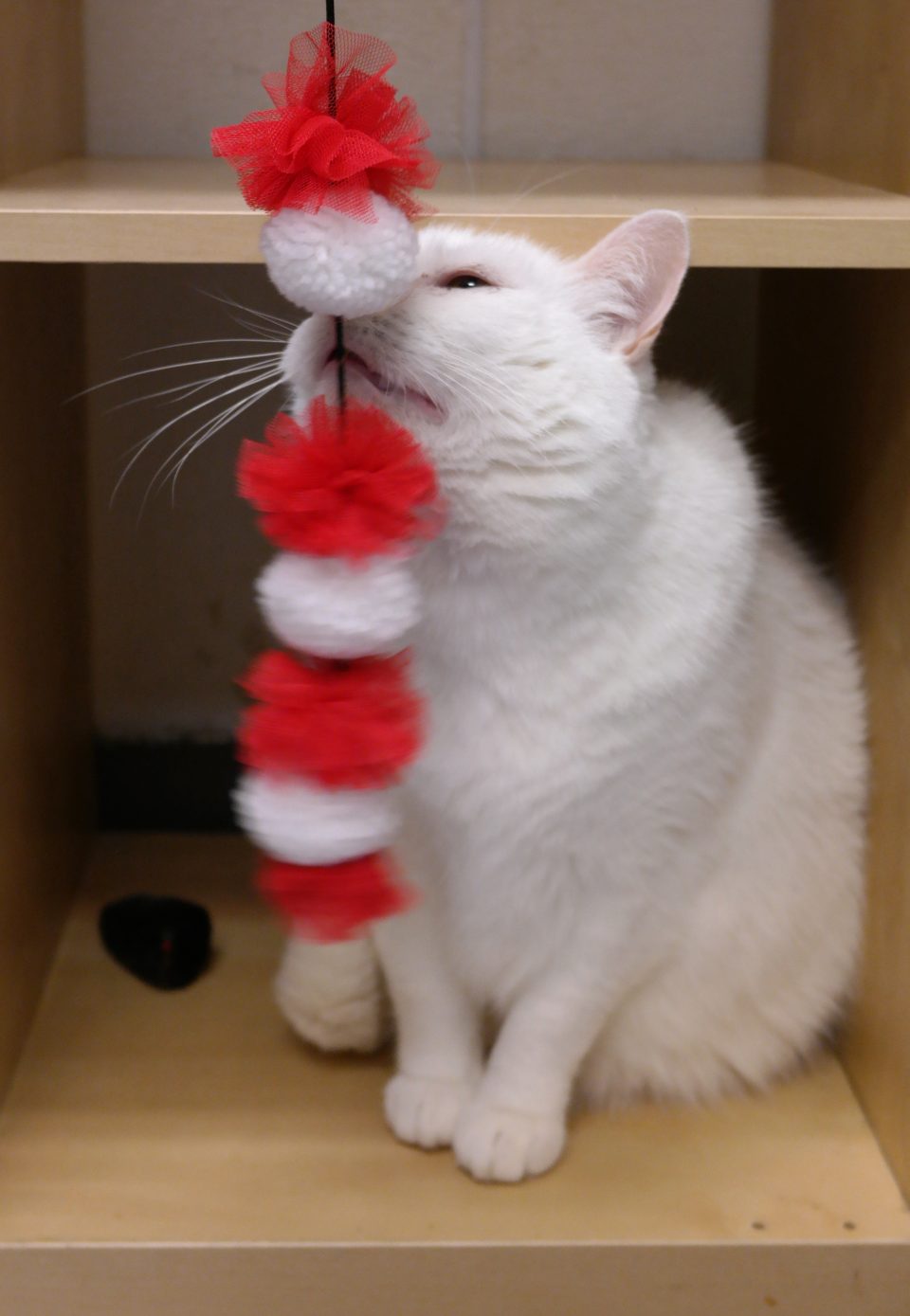 and while we couldn't entice this little napping fluffer with a toy or a treat, she let the human pet her under her chin. and just look at those purty green eyes! meee-ooww!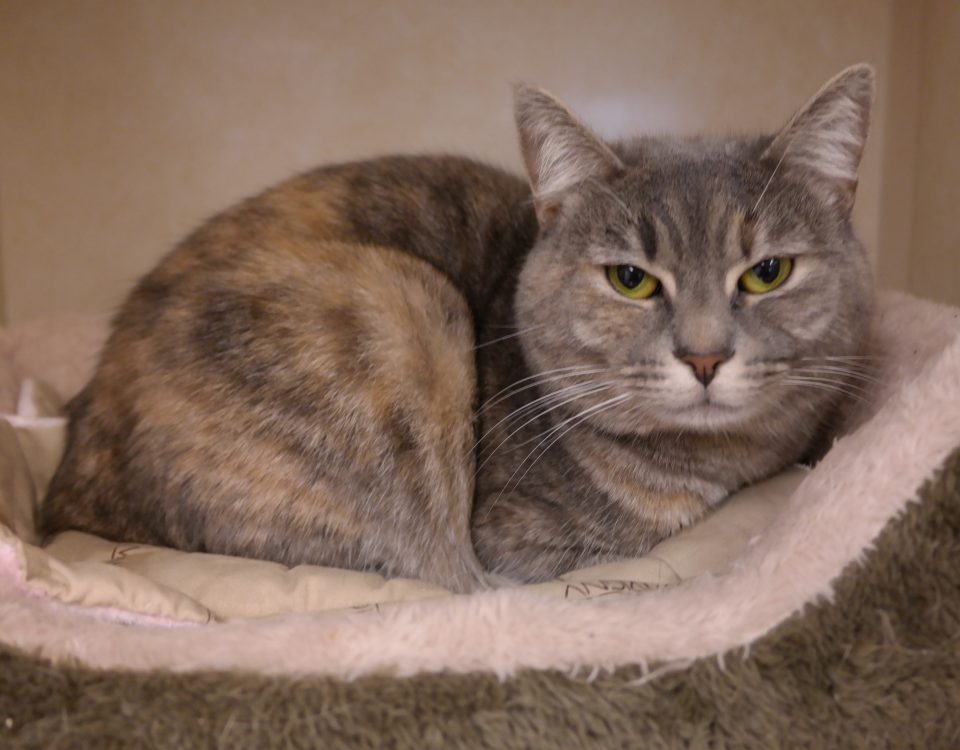 before we left, we helped bring in all the donations into the entryway for the volunteers to disperse to the rest of the rescue.
this are only half of what we brought – can you believe it!?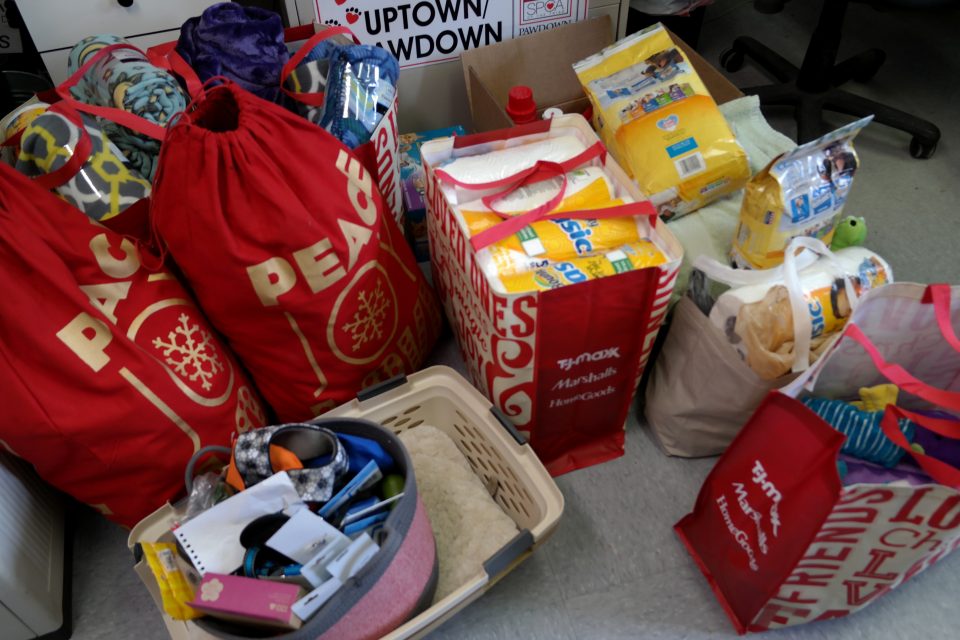 then, it was time for francie the fancy rav4 to go back home to the dealership.
our weekend adventure was coming to an end 🙁
i had so much fun driving around in our rav4, shopping for the homeless pets, collecting donations, delivering all the toys, treats, food and supplies to the animals, and watching them play with their new toys. i didn't want it to end!
so, i pouted. alllll the way back to the dealership.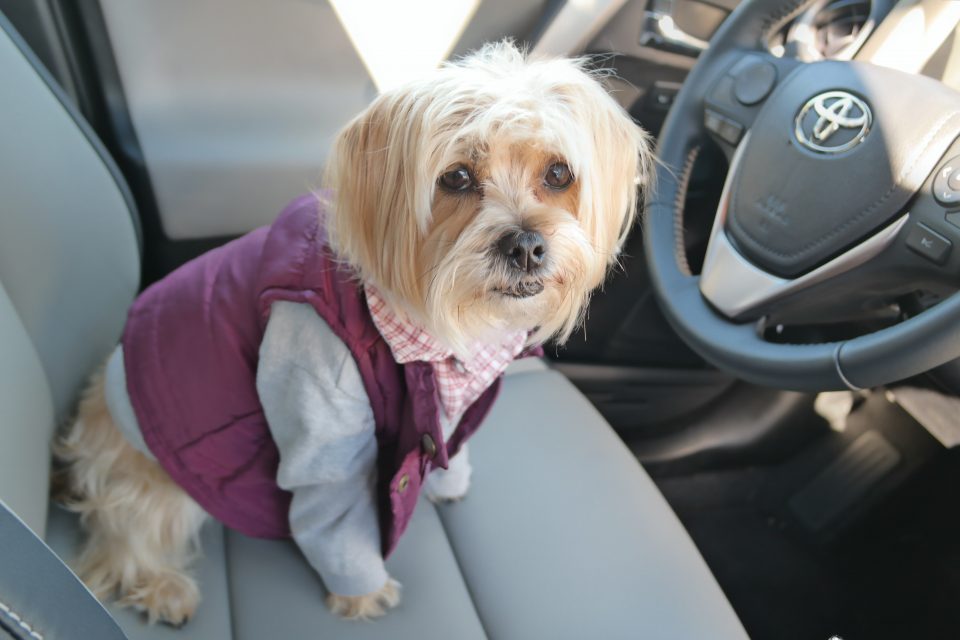 even though all the fun had to come to an end, it was realy great while it lasted!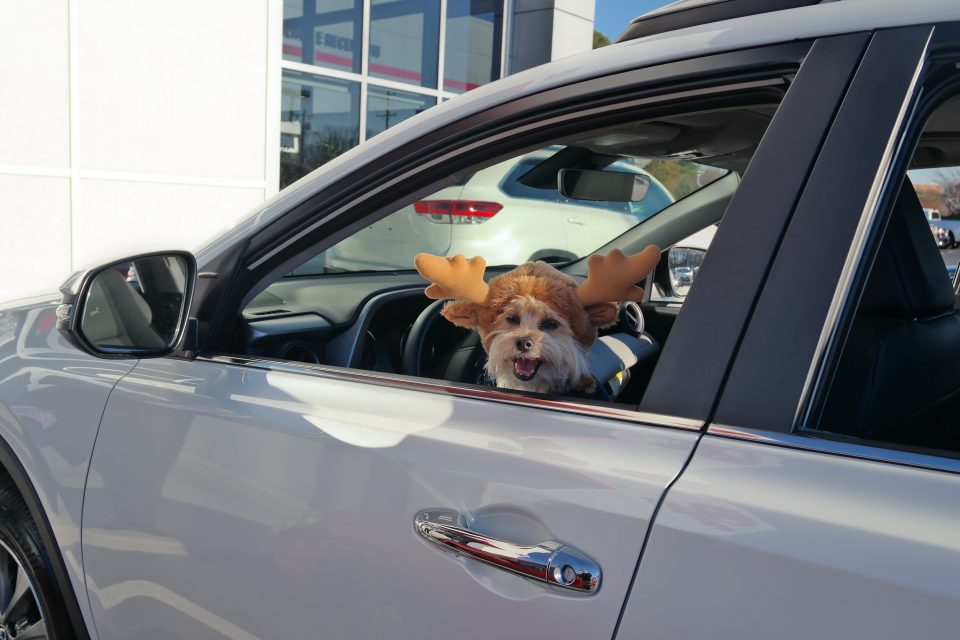 a biiiig thanks to southeast toyota for lending us our rav4, and an even BIGGER thanks to all our incredibly generous neighbors and the people at the human's office who donated items for our rav4 animal rescue adventure! giving back to homeless pets was probably my favorite thing this holiday season. and we couldn't have done it without you! <3
ruv,
rams
Southeast Toyota Distributors, LLC ("Toyota") provided me with compensation and use of a VEHICLE for a short period of time. The opinions I have shared about this vehicle are my own.