tonight i hosted my very first dog dinner party, and it was pretty pawsome. my bff orso came over, and we sampled some (uh, a LOT) of the new dehydrated food i got in the mail from Spot Farms! i've tried all types of dog food before – refrigerated, frozen, raw, cooked, dry, soft, crunchy, home-cooked, stinky, bland – you name it, i've tried it. mostly because i'm one picky mother pupper, and my human has had a hard time figuring out what kind of food i will eat consistently, and not turn my nose up at after a few days. (i can't help that i get bored eating the same thing, day in and day out! i need variety! i need flavor! and most of all, i need bacon, turkey, or chicken. yum…).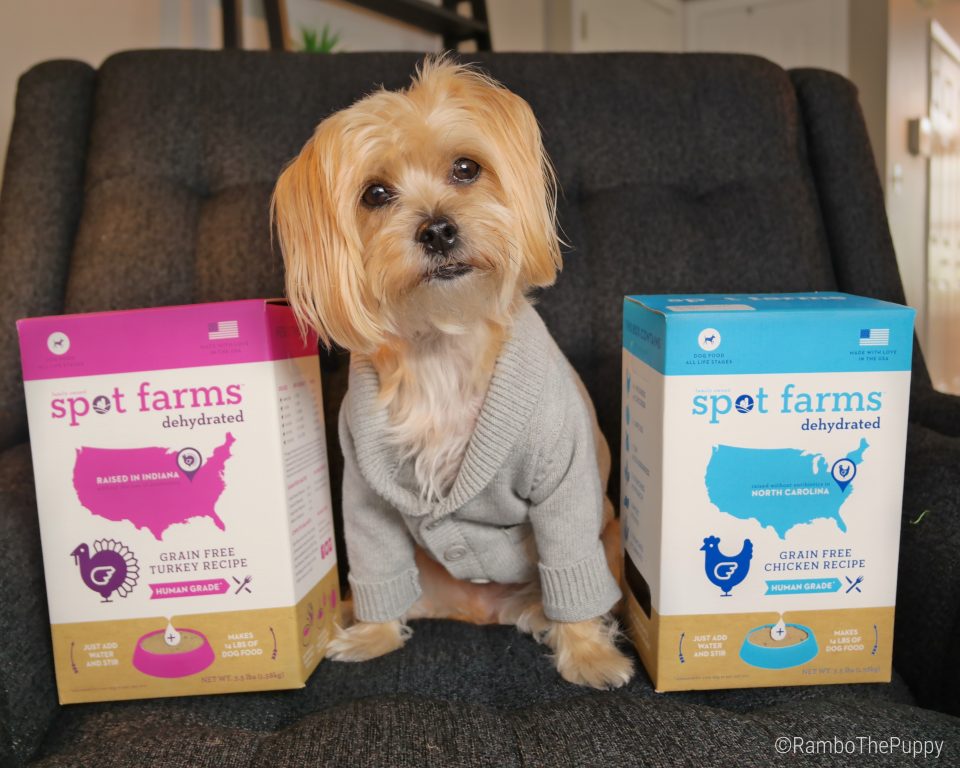 so tonight, orso came over at 6pm on the dot (he's always so pup-tual! i mean, punctual). we hung out for a bit and waited around for our humans to open a bottle of wine, pour themselves a glass, and settle in before we started to complain loudly that they had forgotten about us, and that we were HUNGRY, mother puppers! and would you guys hurry up and make us our dinner already? seriously.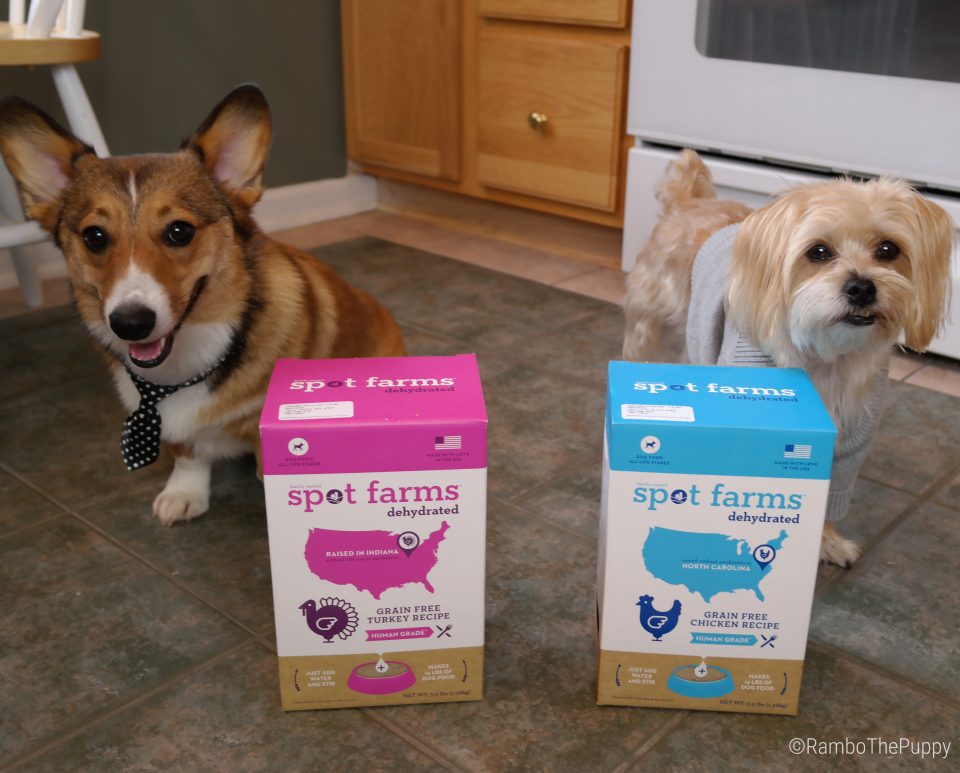 when they finally opened up the box of Spot Farms dehydrated grain free turkey recipe, and the box of the grain free chicken recipe, we were… skeptical. it was all powdery, and kind of looked like cake mix that comes in a box.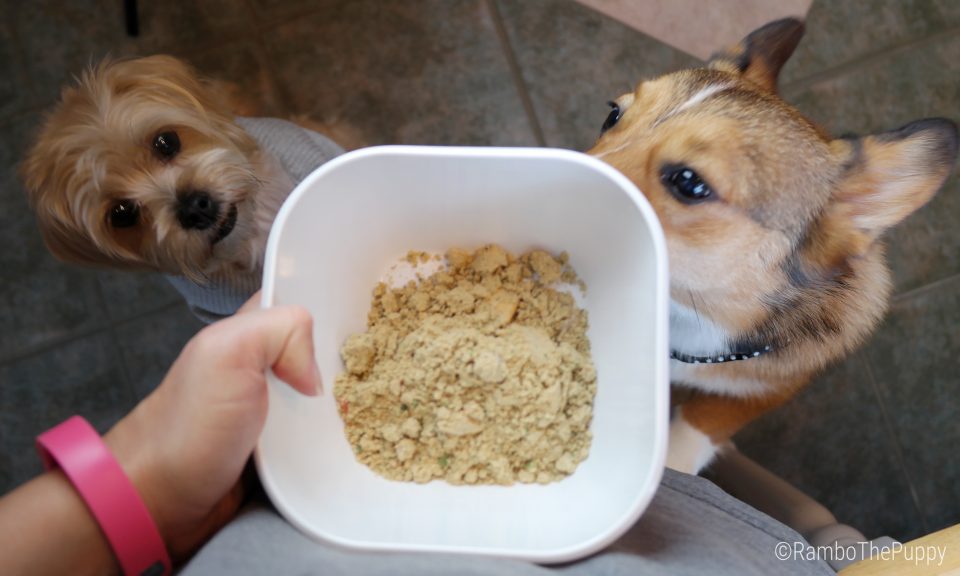 "we're gonna eat this?" we thought. hmmm. this will be interesting. maybe we should order a pizza, just in case.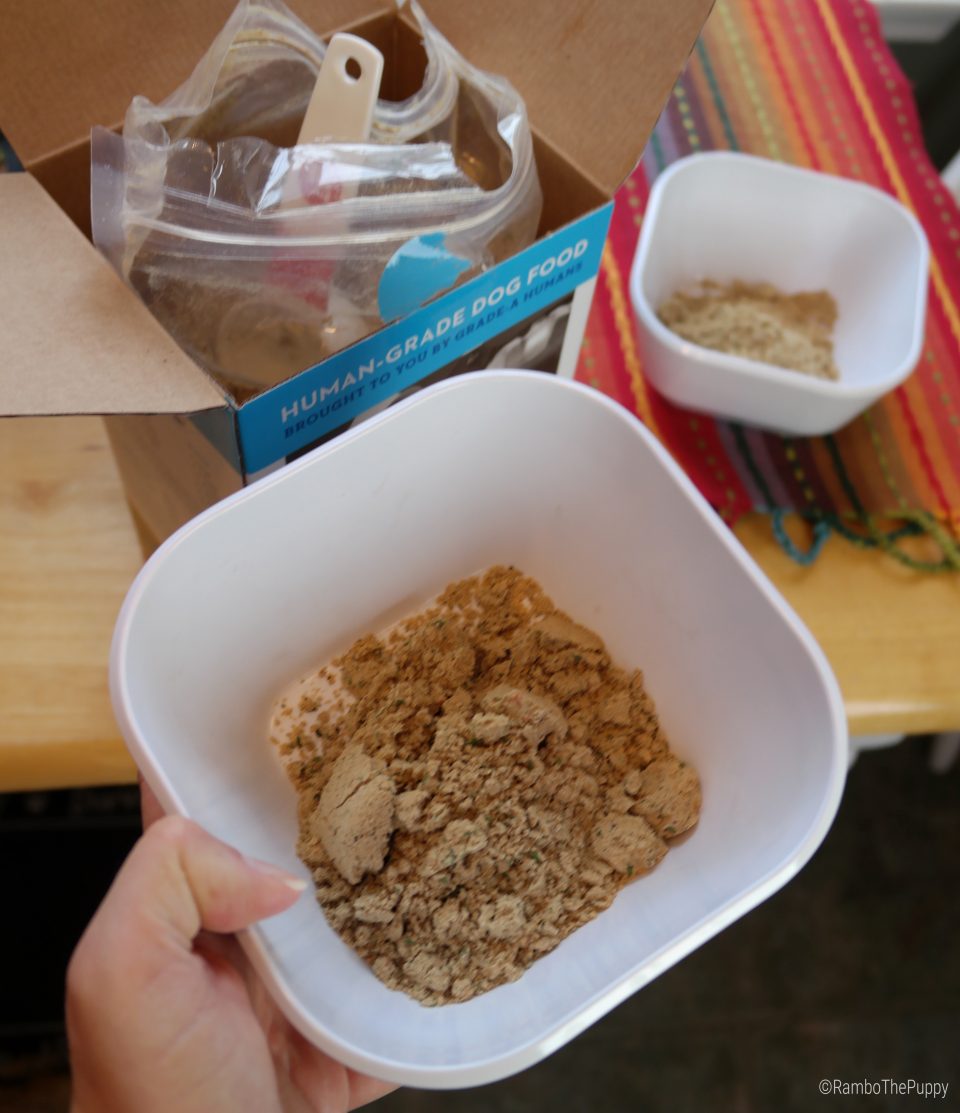 they spooned out some of each flavor into our bowls. and then – get this – they poured water on it. WHAT. THE. PUP. IS. HAPPENING. are you serving us a dinky pre-dinner soup course, or are you gonna give us a hearty dinner? i vote for a hearty dinner. but i have no idea if this is gonna be it.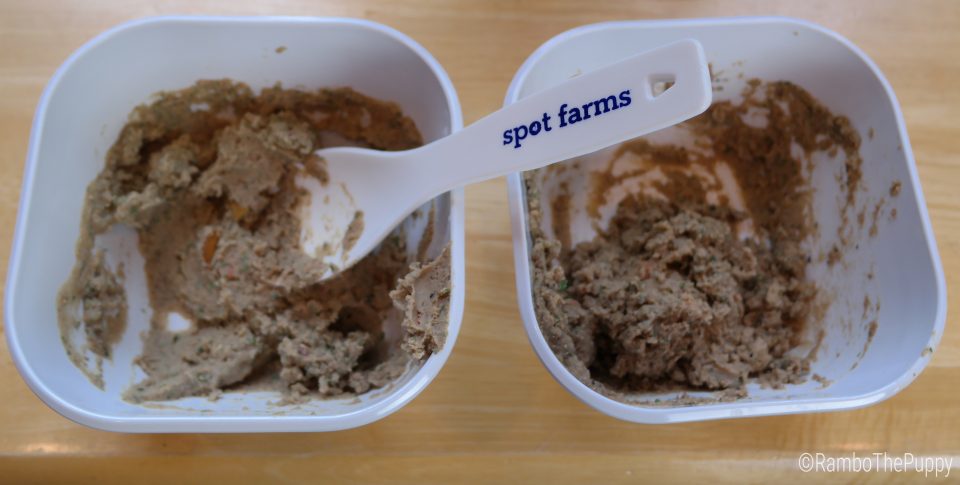 after mixing it all together, it started to look more like something i'd be interested in eating. and it also smelled good, too. like, really good. like meaty, yummy, deliciousness good.
so i decided to give it a try. what did i have to lose? nothing! i'm not a loser, i'm a winner, no matter what anyone says. so it was time to dig in!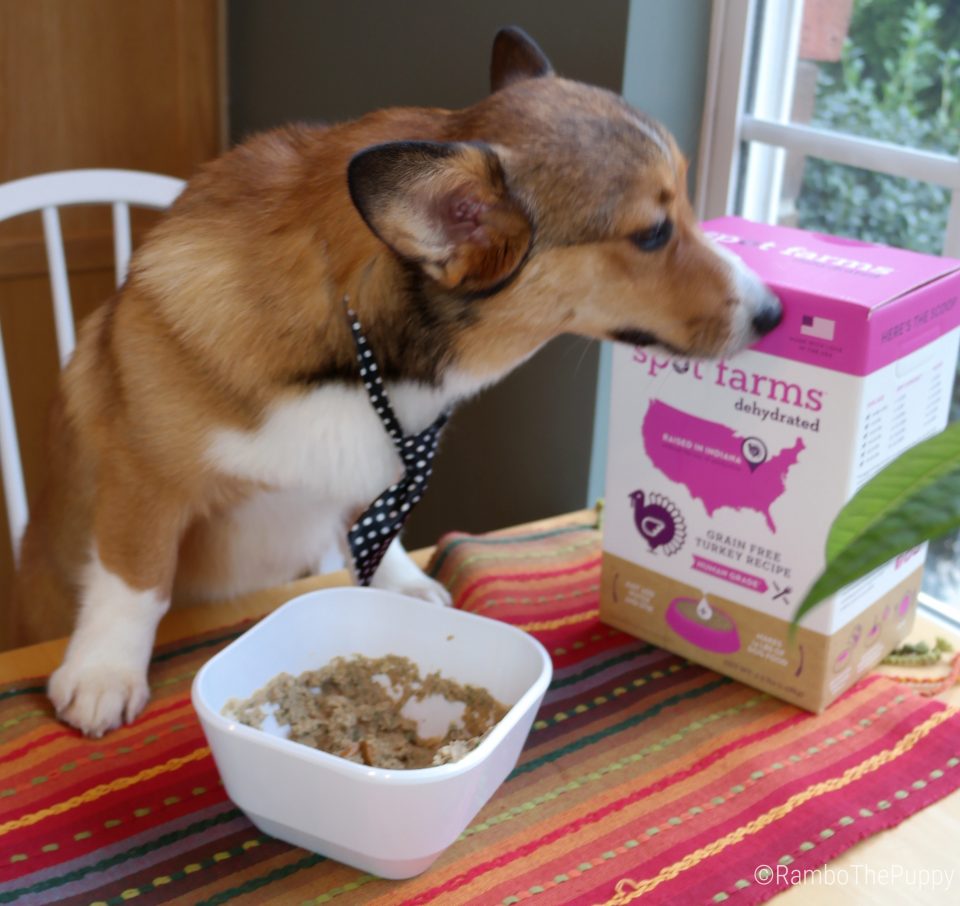 orso will eat just about anything. i've seen him eat mushrooms in the backyard (he had to go to the emergency vet afterwards, poor guy), other dogs' poo (not sure why he likes it, but to each their own, right?), my old, grimy dog rawhides (the older and the grimier, the better!), carrots (weird), apples (kinda weird), tissues (seriously?!), toilet paper (OMG), and random bits of cheese shreds that fell onto the kitchen floor and accidentally got swept under the cupboards who knows how long ago (totally normal, for a dog). but just because he's hungry all the time and eats pretty much anything doesn't mean he can't appreciate really good food when it's put in his bowl at dinner time.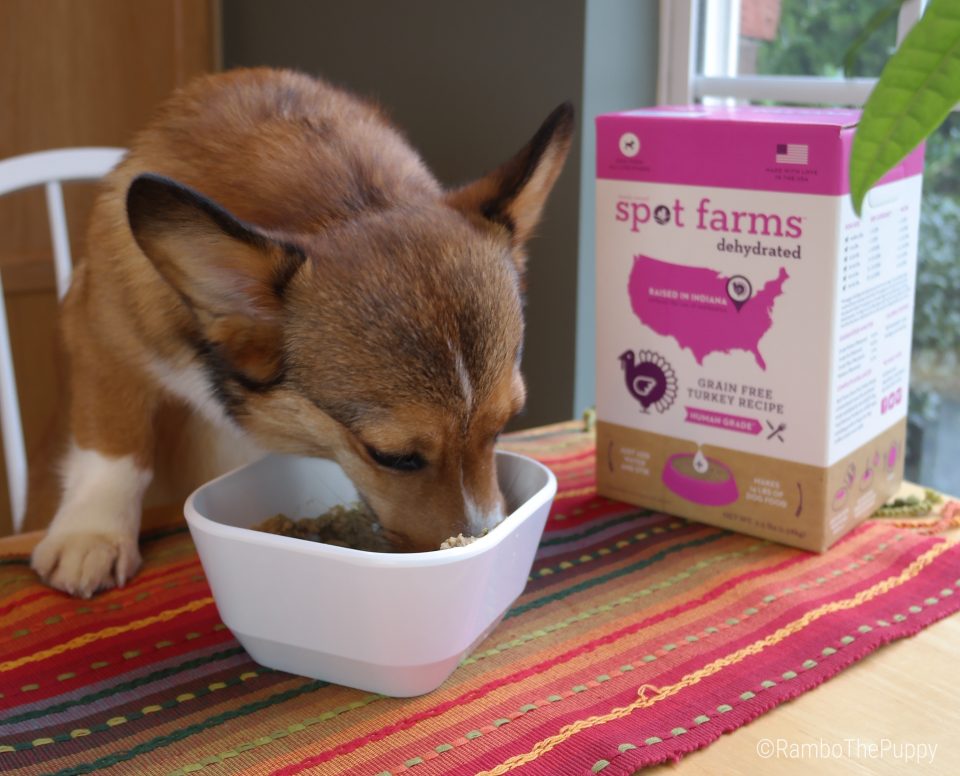 i mean, just look at this guy dig in. i don't think he came up for air between the time they put the bowl down in front of him, and when he finally licked the entire bowl clean and looked up at them with puppy dog eyes, clearly wanting "more, more, MORE!!!!"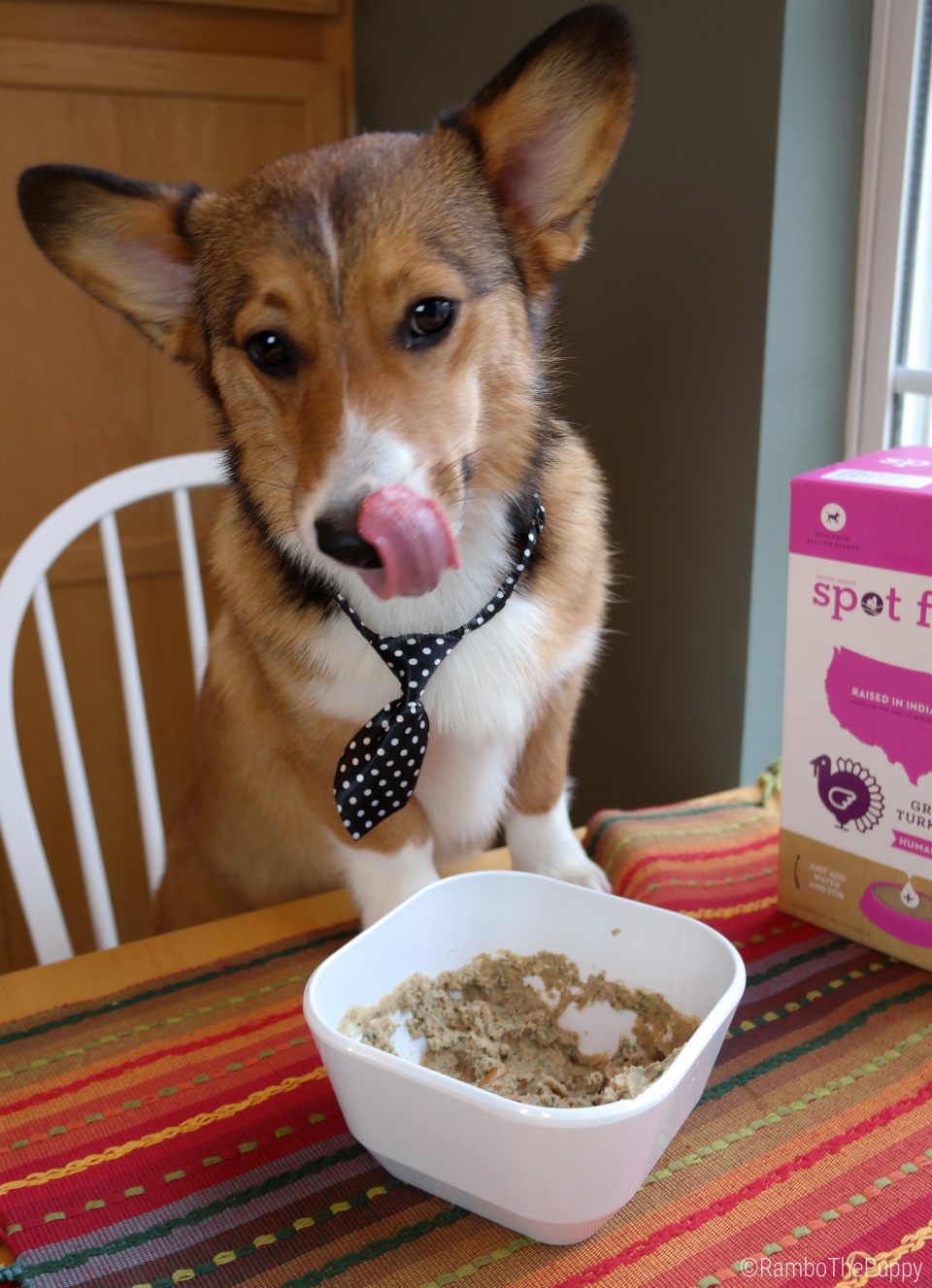 i, however, took my sweet mother puppin time. because, let's be honest: i didn't know what i was getting myself into. what if i took a big ol' bite and ended up hating it? what if it didn't taste as good as it smelled? so while orso was chowing down over there like a brontosaurus *chomp chomp chomp buuuuurrrrrpppp chomp* i nibbled my dinner like the dainty mother pupper that i am.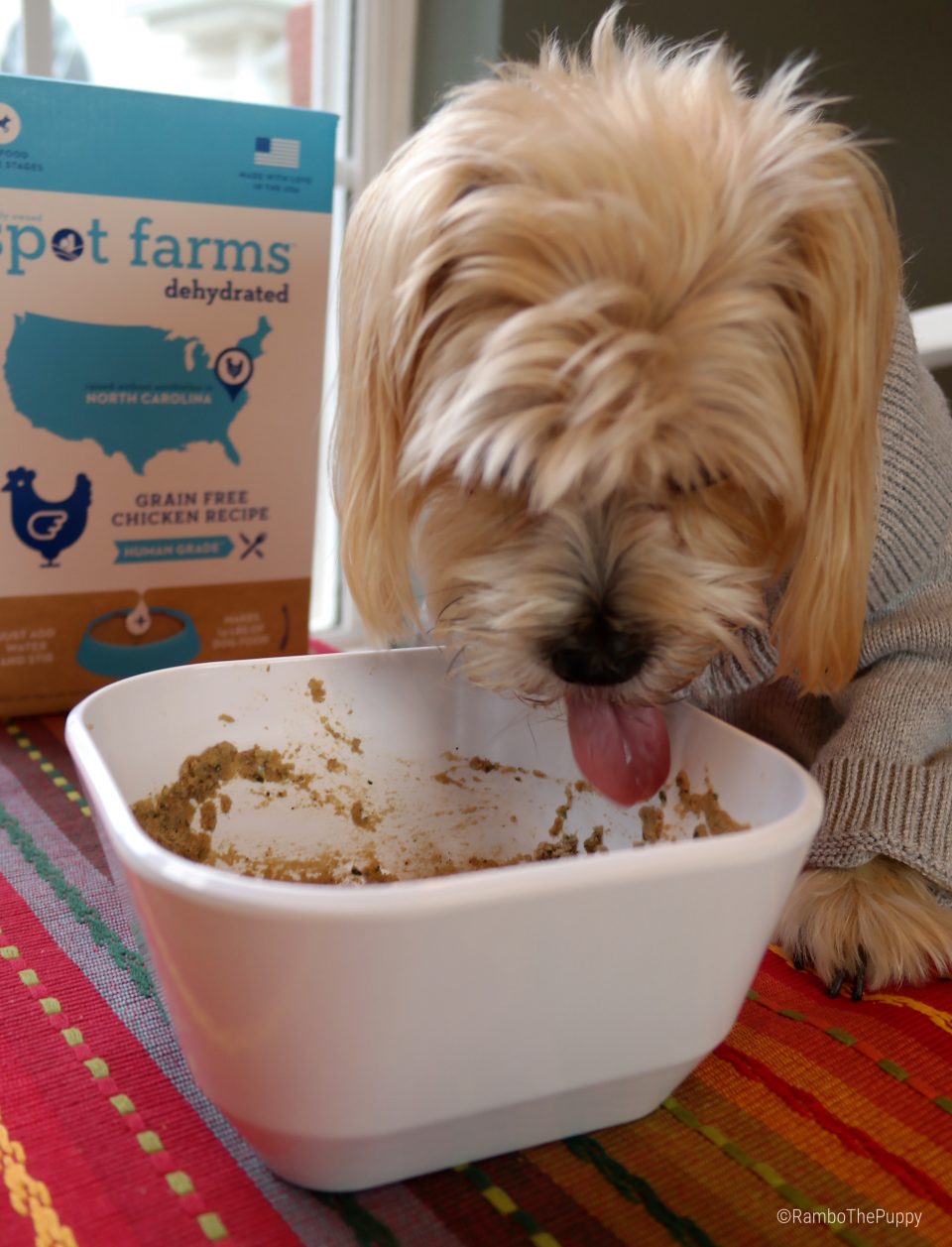 for like, 5 seconds.
after which i decided that "holy smokes this stuff is GOOD" and threw caution to the wind and chowed the PUP down.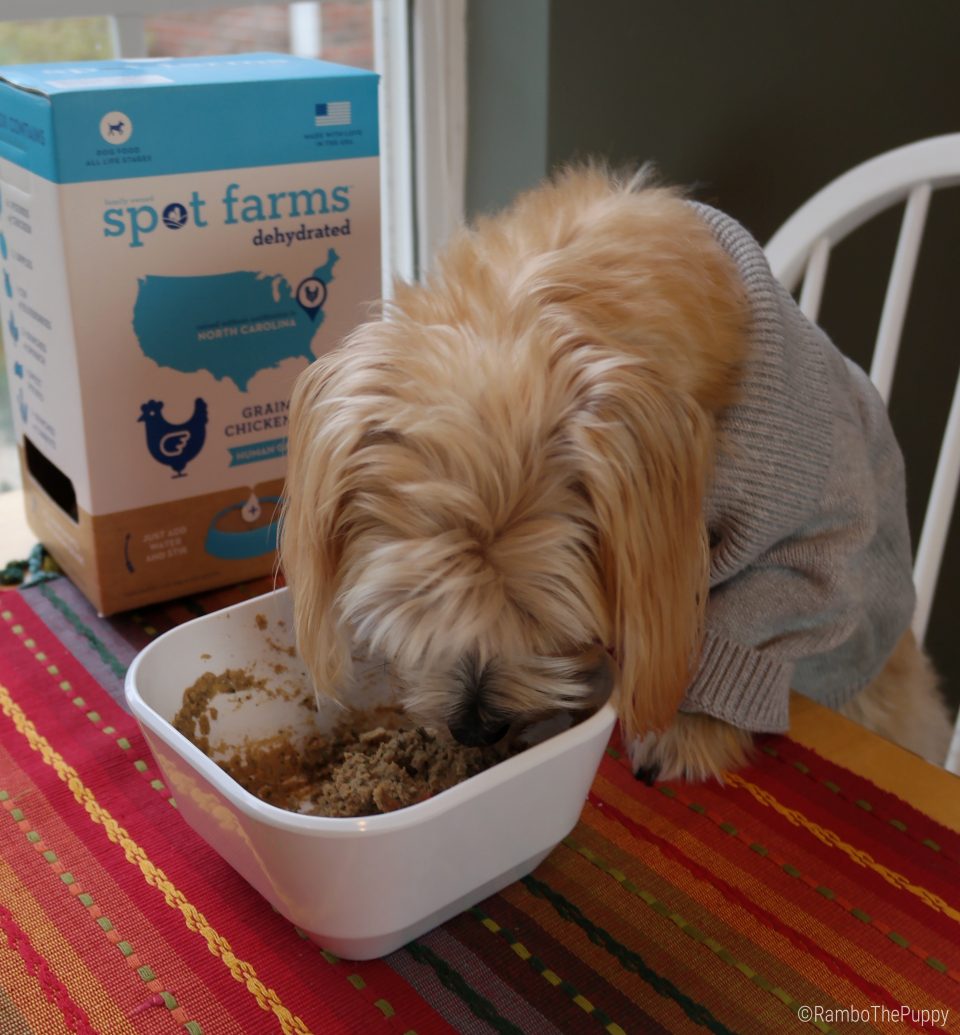 and my food was gone in like, 20 seconds flat. orso still totally beat me, but this wasn't a contest, you know. and if it ever was, he would always win, so i know better than to get into an eating competition with mr. bottomless pit over there.
we sampled the grain free turkey and chicken flavors, and i liked both a lot. we liked the chicken more than the turkey, but only just a teeny bit more. orso of course ate almost everything we gave him and loved all of it, so his opinion is irrelevant 😉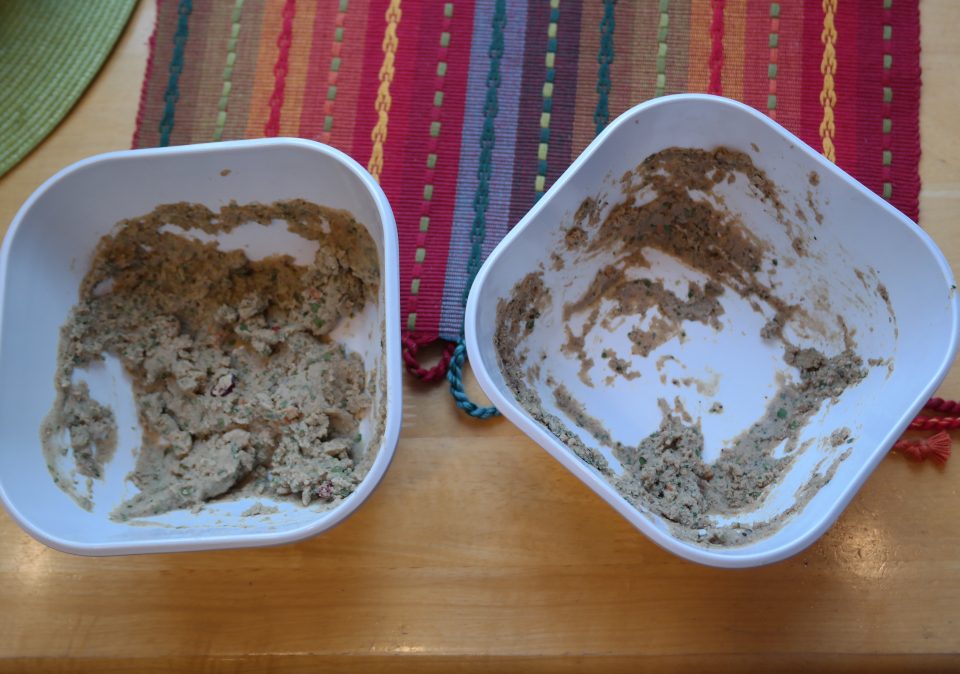 after we ate our fill, orso and i settled our chubby puppy tummies onto the carpet and crunched on some rawhides for a while. our humans gossiped for what seemed like hours about work and life and other boring things and drank a bottle or two of wine between the both of them. they talked about us, how cute we are, and how we deserve endless belly rubs for being so adorable and smart and paw-fect.
…ok, so maybe not so much that last part, but i'm pretty sure that's what they were thinking, at least 🙂
all in all, it was a good night. and a great first doggie dinner pawty with my bff orso!
_ _ _
this blog post was sponsored by the awesome humans at Spot Farms, who were kind enough to send me some samples of their new dehydrated grain free turkey and chicken recipes! i only post about products on my blog and social media pages that i have tried myself and truly love, so all opinions of this product in this post are 100% accurate and 100% my own 🙂
Spot Farms is a dog food and treat brand that partners with farm families across the country to bring their customers food composed of only the very best regionally grown chicken, turkey and pork, all raised without antibiotics. this stuff is quality, mother puppers. it might start out lookin' like cake mix from a box, but it ends up tasting delicious, and it's super nutritious, too. they start with USDA approved meats raised in family farms in the united states, and then carefully cook all the food in small batches in kitchens based in the good ol' US of A. and the recipes they use to make the food are simple, wholesome, and delicious! no unnatural chemicals or artificial ingredients in this stuff. and no fillers like corn, wheat or soy *bleh* which can wreak havoc on a sensitive pup's stomach, like mine. all in all, this is really good food that i will definitely be eating again and again and again! unless orso gets to it first….in which case, we might have to order some more ASAP. 😉
check out Spot Farms on instagram and facebook to see what other people are saying about their delicious noms!