i've got some BIG NEWS, fur-iends! ok, are you sitting down? you might want to sit down for this.
all right, here it is… *drum roll please*…
i just launched my very own website with rambo the puppy products!
yes. really! you can now buy a shirt, coffee mug, mouse pad, phone case (and lots more stuff!) WITH MY FACE ON IT. if that isn't the coolest thing in the world, i don't know what is.
So, how did this all happen?
i worked with a company called spreadshirt to create the designs, products and website, all of which you can see now by visiting my very own online product store!
my fans have been whining – ok, maybe not whining, more like, asking a lot about when the PUP they were going to be able to buy stuff with my cute lil' furry face on it. well, whine – i mean – ask no more! the day has finally come. *yay!* i can't wait to hear what you think about all the products in my new online store!
pssst! until december 13th, my fans can get 15% off their entire order of paw-some rambo the puppy products with code RAMBO15!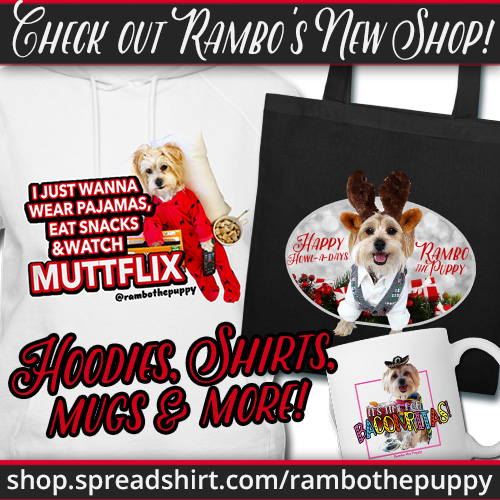 my website has a ton of different products that feature four different designs! here's a preview of some of my favorites (but don't forget, you can see ALL of them in my new online store!)
Reindeer Rams: Happy Howl-a-days!
there's nothing cuter than a reindog, right? and since it's the howl-a-days, i decided to create a bunch of howl-a-day themed products that feature me in my favorite antlers (and super cute sweater vest!).
here are a few (but not all!) of my favorite products that feature my howl-a-day design:
happy howl-a-days kids t-shirt: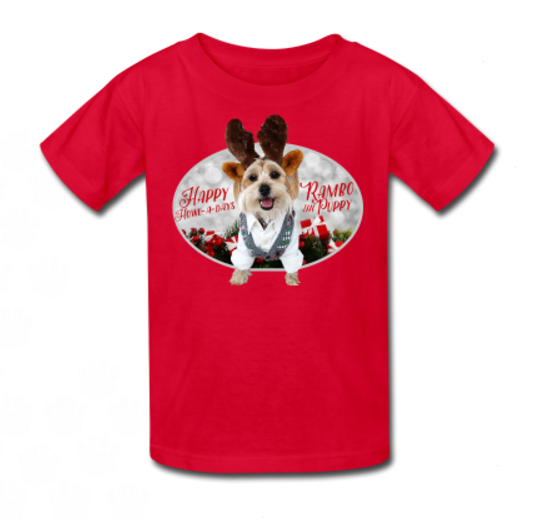 happy howl-a-days travel mug: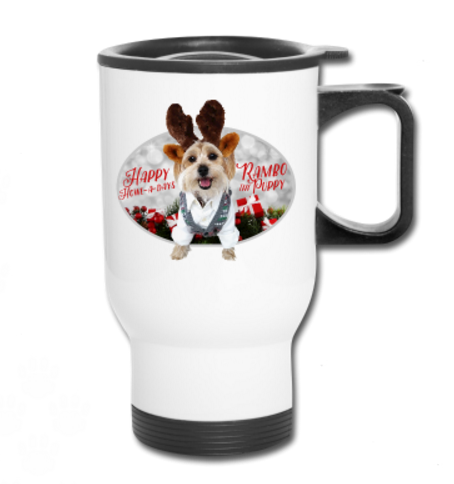 Fiesta Rams: It's Time for Baconritas!
of course i had to make some products that featured me doing my favorite thing: drinking baconritas!
here are a few of my favorite products with my baconrita design:
it's time for baconritas! coffee mug: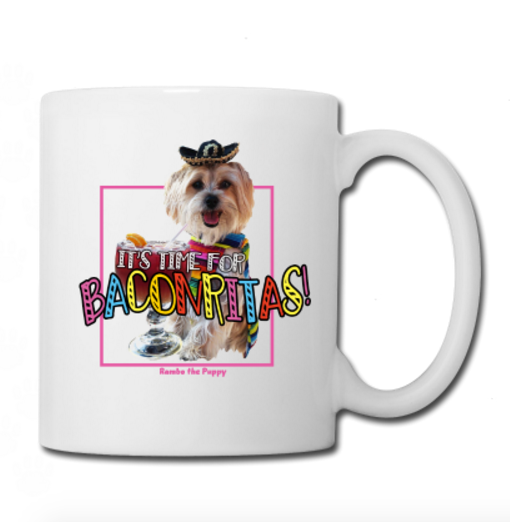 it's time for baconritas! tote bag: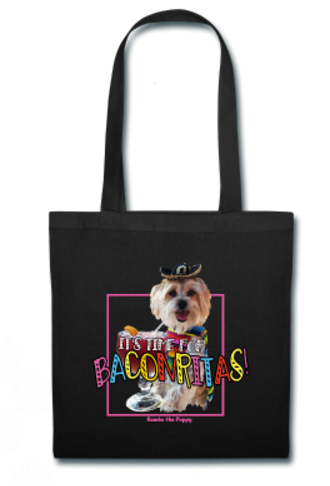 Muttflix and Chill Rams
i love footie pajamas just as much as i love watching netflix – ahem, muttflix, and chillin' on the couch! so to commemorate one of my favorite activities (if you can call it an "activity" haha), here are some of my favorite "muttflix and chill" products:
muttflix and chill women's hoodie: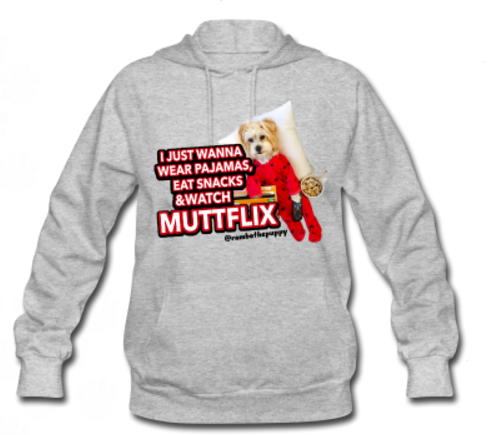 muttflix and chill mouse pad: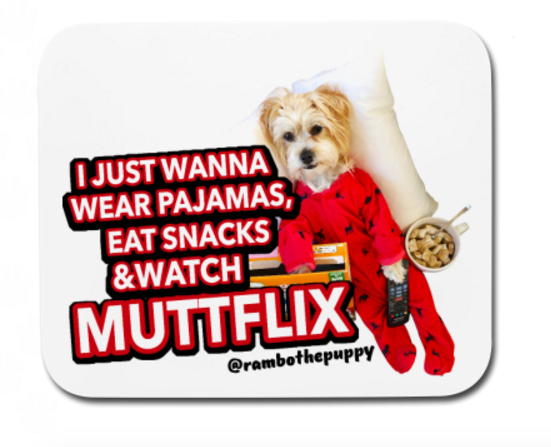 Fancy Pants Rams: Purple Pup Portrait
and last but not least, i chose a design that showed me at my very best – up close and paw-sonal, of course!
here are some of my favorite purple pup portrait products (gee whiz, try saying that three times fast!):
purple pup portrait iphone 5/5s case: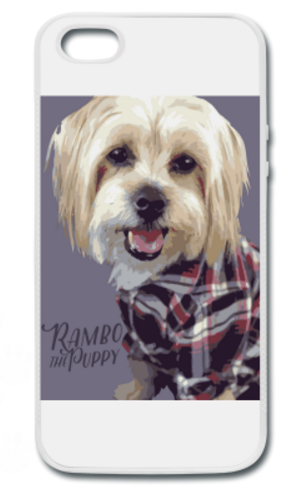 purple pup portrait kids hoodie: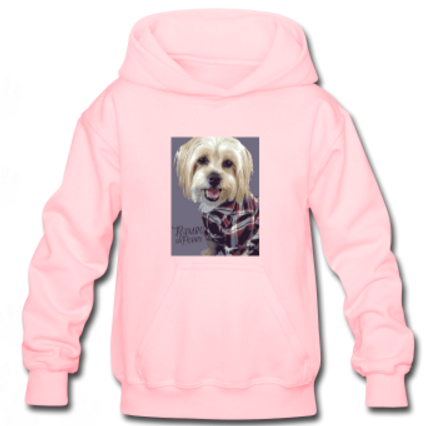 NEW: mother puppin' paw-some dog bandanas!
after reading all your comments about what else you'd like to see in my online store, i got busy creating some new bandanas featuring my favorite mother puppin' saying!
here are a few of my favorites (but you can see all of them on my website!):
my human thinks i'm mother puppin awesome bandana: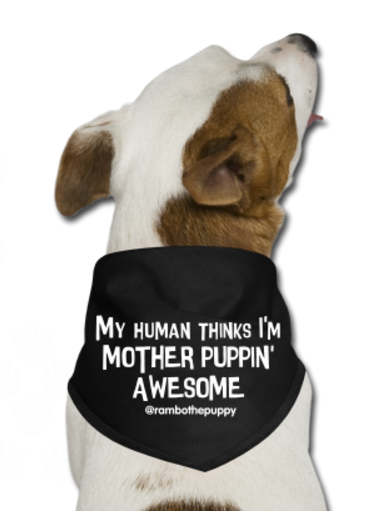 it's time for baconritas! bandana: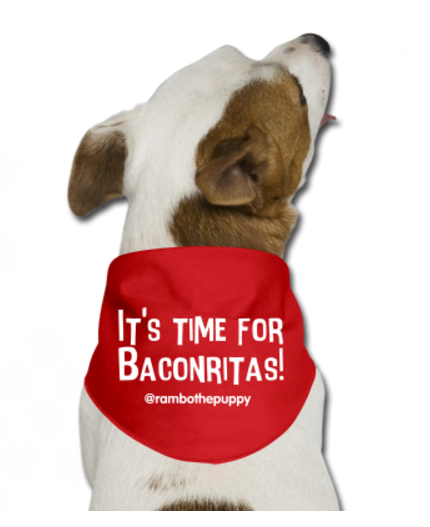 new: i love my morkie products!
so many of my fans have morkies, so i thought it would be pretty paw-some to create some products with an "i love my morkie" design!
here are some of my favorites:
i love my morkie hoodie: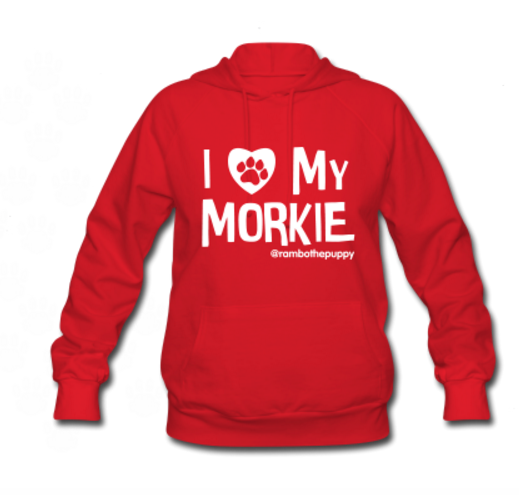 i love my morkie t-shirt: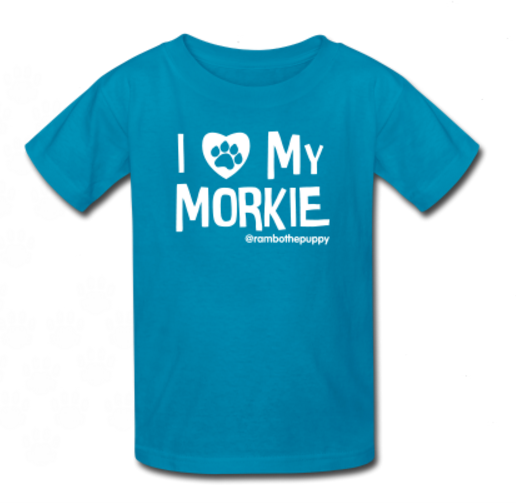 Will it arrive before christmas?
make sure to pace your order no later than december 13th (US domestic standard shipping) if you want it to arrive before christmas!
click here for info about all the other shipping deadlines (including international), and here for info about where spreadshirt can ship my products! (soooo many countries all around the world!)
_ _ _
so what do YOU think about my brand new rambo the puppy products? let me know in the comment section below! i can't wait to hear from you! 🙂 🙂 🙂